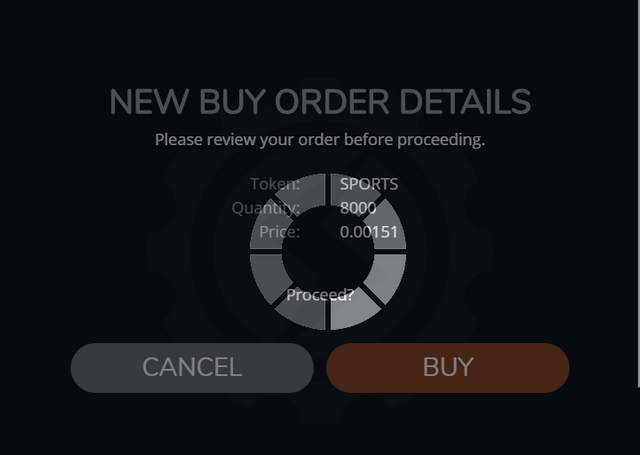 I started out my investment in SPORTS tokens 21 days ago with 70,000 SPORTS out of which 50,000 was staked.
SIncerely, I was yet to be sure of the ROI for this amazing token of Steem untill last week when there was a powerful price surge in favour of SPORTS. This led to my further stake of 25,000 SPORTS to its current state.
Having received some awesome curation rewards over this 21 days, though I have not been very consistent, I wish to step up the staking game to 90, 000 SPORTS and hope to be more consistent with my curation activities.
I just placed an order for 8,000 SPORTS to add to the already available 7,000 SPORTS so the staking level can grow to 90k.
I am so convinced that SPORTS will grow and the #sportstalk tag would soon become a leading tag on #Steem and Steem-engine tribes soonest.
Let's keep the fun coming!
Final Words
Anything worth doing is worth doing well. I hope you have a great day!
I am @Edipascal