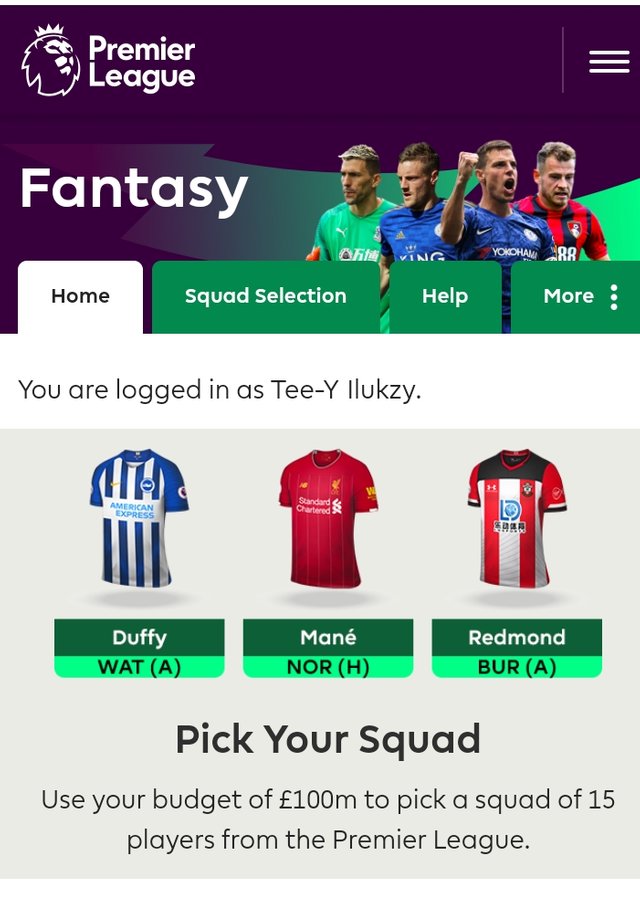 ---
If you are a lover of fantasy sports, you will agree with me that it helps keep the mind busy and occupied, thereby putting the mind in a relaxed mode. For us that have mentally and physically strenous jobs, its one of the ways to relax, playing around with something that excites the body and soul.
So to my fellow lovers of fantasy sport, you'll agree with me that fantasy premier league is one of the most played fantasy sports in the world, so this is to call all of your attention to the fact that the premier league will kick off in less than three weeks. Fantasy players, you might want to consider choosing your teams as there is still enough time to study our choice of player by price, fitness and what the scouts have to say about these players.
However, its time to gear up for the incoming football season, study your players of choice before making your final choices and dont forget to check the fixture difficulty ratings of the various clubs so as to help determine clubs with easier and more lenient fixtures.
So lets race here and start making our choice of players for our fantasy premier league squads for the incoming 2019/2020 football season.
See you there in 17days from now......