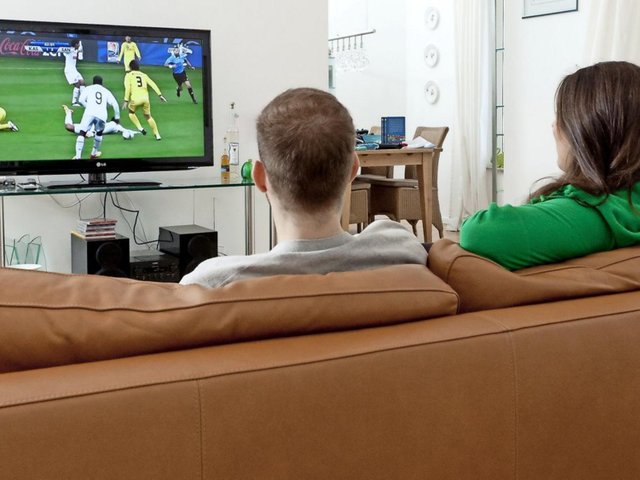 Source
This is the sports program that you will enjoy this Sunday, August 4, so that you can enjoy with your friends your family, panas.
FOX SPORTS 3
8 a. m. Formula 1: Hungarian Grand Prix
2 P. m. Motoring, Nascar: GoBowling at The Glen
Related topics
INTERNATIONAL FOOTBALL 11:55 A.M.
Vibrant duel in the Community Shield: Man. City won on penalties
INTERNATIONAL FOOTBALL 11:25 A.M.
Walker's tremendous save on the line: It was Salah's goal!
INTERNATIONAL FOOTBALL 04:22 P.M.
Borussia breaks Bayern's hegemony and wins the Super Cup
ESPN 2
9 a. m. Community Shield: Liverpool vs. Manchester City
GOLF LATIN AMERICA
6 a. m. LPGA: Women's British Open, final round
12 m PGA Tour: Wyndham Championship, final round
DIRECTV SPORTS 610
9 A. M. Soccer - Friendly match: Tottenham vs. Inter de Milan.
ESPN
1 p. m. Joan Gamper Trophy: Barcelona vs. Arsenal
ESPN 3
6 p. m. Major League Baseball: Boston Red Sox vs. New York Yankees
COLOMBIA SIGN
Throughout the day, transmission of the day of the Pan American Games of Lima 2019
WIN SPORTS
3:45 p. m. Colombian League: Petroleum Alliance vs. Envigado
5:45 p. m. Colombian League: Patriots vs. Black river
7:45 p. m. Colombian League: Tolima vs. Santa Fe
RCN
5 p. m. Colombian League: Junior vs. America
FOX SPORTS 2
3:45 p. m. Argentine Super League: River vs. Lanús
6 p. m. Argentine Super League: Patronato vs. Boca Juniors