Following the departure of Bayern Munich two key men; Frank Ribery and Arjen Robben, the club really see the need to find a proper replacement for them because these are two great players who have shown their loyalty to the club on and off the pitch and it is more than finding a replacement but a player that will took their jersey number and build on what they left behind.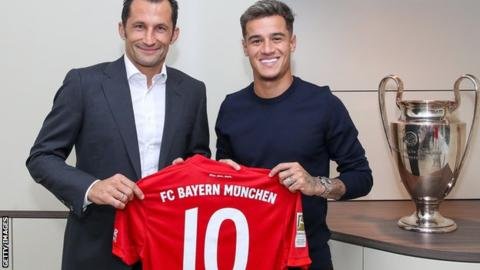 source
Philip Coutinho was identified to replace Robben at the club and with the fact that things is not really going on well with the player at Barcelona, the club he joined in 2018 from Liverpool, the player was made available to any club that have interest in the player. In fact, Barcelona once included Coutinho with the option to sign Neymar back to the club to which show the rate at which the club really wants to get rid of him.
Barcelona sign Philip Coutinho from Liverpool in the January transfer window in 2018 at a transfer fees worth of £142m and he has went ahead to appear for the club in 76 matches with 21 goals to his name at the club. Coutinho got interest from many clubs such as Arsenal, Tottenham and even Liverpool the club left some years back but finally he has now join Bayern Munich on a season long loan and with the option to finally sign on a permanent deal if Bayern really want him to stay at the club.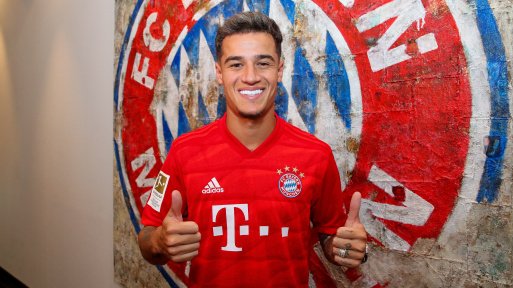 source
Immediately after agreement was reached between Barcelona, Coutinho and Bayern, the club has now gave him the jersey number 10 which was vacancy after Arjen Robben left, although it was made to know that Robben was the one who gave the permission to the club to do so because the club has decided to keep the jersey number 7 left by Ribery and number 10 worn by Robben to show some respect for these players.
According to the player during his presentation at the club, made it known that the number 10 jersey was a great responsibility for him because he know quite right that the jersey belongs to Robben, a player which everyone so much love due to his contribution to the world of football both at club and national level. He says and i quote
It belonged to Robben, he was a great reference in football. I hope to be able to live up to expectations with good football on the pitch."
Coutinho can play as a left winger, right winger and as well as an attacking midfielder and it will really be a good additional for the club. It will now cost the club £109.8m if they really want to secure his services on a permanent deal after the end of his loan spell come 2020.
With love,
@oxygen02
I hope you find this post interesting and educating, until then, i remain my humble self @Oxygen02. The guy who support life with his writeups. Thanks for reading