Source
Trezeguet who was wanted by both Galatasaray and Fenerbahce for transfer since the last season went to the Premier League.
Galatasaray and Fenerbahce couldn't afford (more like did not want to spend that much money) to buy the player. This is why Egyptian football reached an agreement with Aston Villa.
Lastly, the 24-year-old player, who once again attracted attention with his Egyptian performance in Africa Nations Cup, will go to England to sign an official contract with his new club in the coming days. Aston Villa is actually really lucky to sign him because I personally believe that he is a quality player.
Galatasaray and Fenerbahce, both at the beginning of the last season and the half-time meeting with Kasimpasa for Trezeguet, but the parties could not agree at the end of tight negotiations.
The Egyptian wing player performed 9 assists and 9 assists in 34 matches in the Kasımpaşa jersey in 2018-2019 season.


Source
I also wanted to show his FM Profile. Please take a look at it.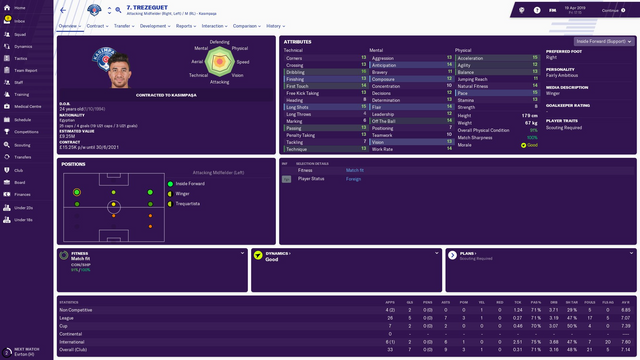 Source