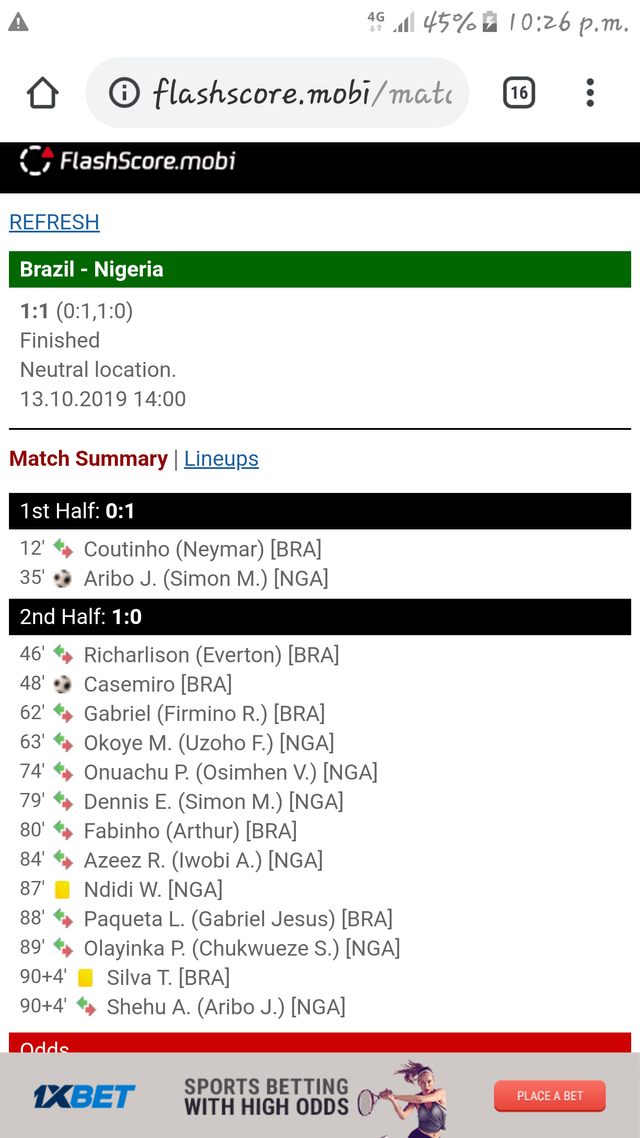 Imagine benching uzoho for akpeyi...i don't know what rohr was smoking
Sometimes these players display some ego that's beyond their fame...the coach sees more...and he may just wanna be sure of what Akpeyi too can do
Lolz...u know after the nations cup he came out to blame akpeyi for that goal Nigeria conceded... Since then he hasn't called him to the national team
Aribo Man scored on his debut against Ukraine, this is his second match and he's on the score sheet
New guy now...Joseph Oluwaseyi Temitope Ayodele-Aribo (born 21 July 1996) is a professional footballer who plays as a midfielder for Scottish club Rangers. Born in England, he represents Nigeria at international level.
Dream on. Best Abraham can get is we play a 4-4-2. He can't bench Osimhen. Everyone that watches football without sentiment knows that.
Osimhen, a proper complete forward mehn.
He has always leave up to expectation. Just look at his performance again Chelsea. I believe in Abraham but Osimhen is doing pretty well.
Fair enough.., but for the people playing down Tammy just because he chose England
For his kind of player, even when goal drought comes, he will still be very valuable to his team, has lot to offer asides goal
If it's truly a goal drought and not a revelation of his true ability
Etebo, Ndidi, Aribo should be our midfield 3.
It's was an around good game for the Super Eagles.