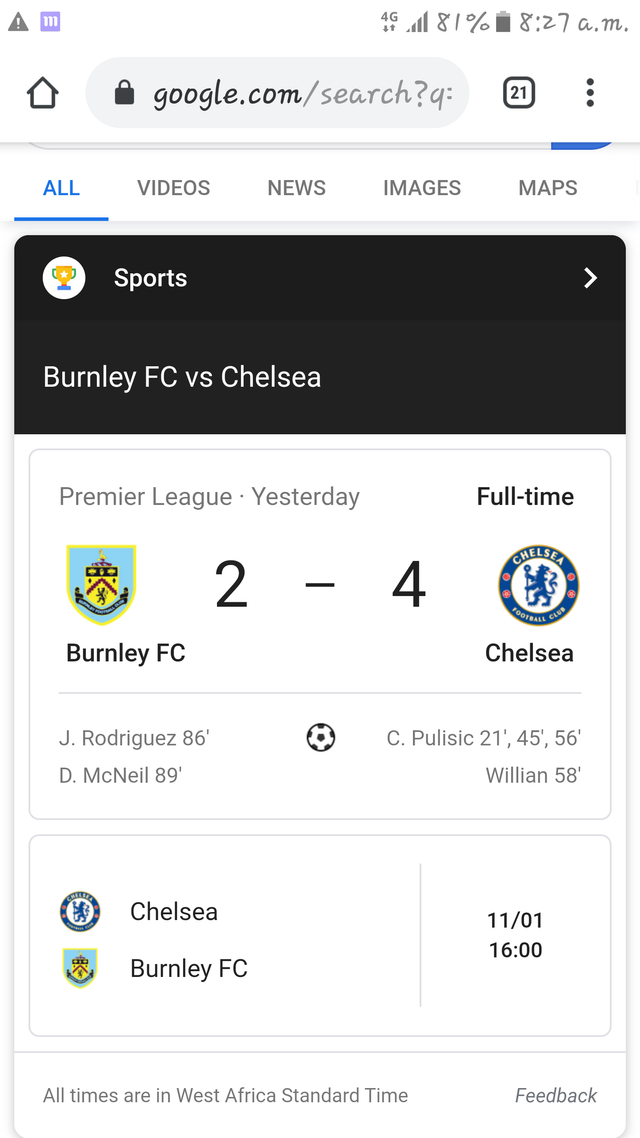 My take on Yday's game.
I was honestly scared we might lose or draw to burnley so much so that I couldn't bet on a chelsea win because the last time we met them, their physical players bullied us alot so the the thought of lean players like Mount and pulisic facing them was a bit scary for me.
Kepa: was good overall... I can't fault him because I sincerely dunno what he could have done better for the both goals we conceded.
Azpi is back.
Zouma has shown it was just poor form that affected him earlier, so happy he's performing well.(him bullying barnes was a joy to watch).
Tomori's performance was wonderful too but I aleady rate him so high, so I kinda expected it.
Alonso: people seem to be ok with Alonso's performances so I'm not gonn say my mind.
Kovacic: Earlier when counting world class midfielders at chelsea, we named Kante and Jorg... Kovacic is making a case for himself. Giving off Iniesta-like press resistance. (I really hope we understand that his role is to bypass pressure in midfield and progress it to attack and also work as one of the defensive midfielders) so that when we draw or lose matches, no one will blame kova for not scoring or assisting like most people did to jorgi last season.
Jorginho: plays like a blend of busquets and xavi... Compliments kovacic so well. (Both make it look like we have no midfield injury crisis).
For me, Mount ghosted. Maybe I mistook some of the things he did as pulisic because sincerely I thought pulisic crossed that corner he scored until i saw the replay and it was mount.
Willian: was the same as he's been this season.
Abraham: He needs to get back on the score sheet. Otherwise his performance is still the same.
Pulisic: His performance was more than impressive, so much so that if you exclude his goals, his match rating would still be 9/10 and it's even more impressive when you understand that he's one of the most unphysical players playing against the most physical team in the league.
Subs: Reece James slotted right in like he's always played w them since the start. This was his best performance for us and it's shown he'd probably start for us very soon.