SPORTS POWER is an Influence token which gives a user more control over post payouts and allows the user to earn on curation rewards. That is, with SPORTS POWER, a user is able to give out some quantity of SPORTS tokens depending on the inflation rate of SPORTS as in proportion with the quantity of SPORTS POWER held by an account.
The more SPORTS POWER a user has, the more tokens the user will give when upvoting another user. By implication, more curation rewards will be received in return. The amount of SPORTS powered up determines the stake a user has in the #sportstalk tribe.
You can look-up the influential users of the #sportstalk tribe here. Moments ago, I published that I successfully purchased 1 million SPORTS tokens. All the tokens are powered up to give me more SPORTS POWER and increase my stake in the #sportstalk ecosystem.
Below is the evidence of a successful stake of 1 million SPORTS token.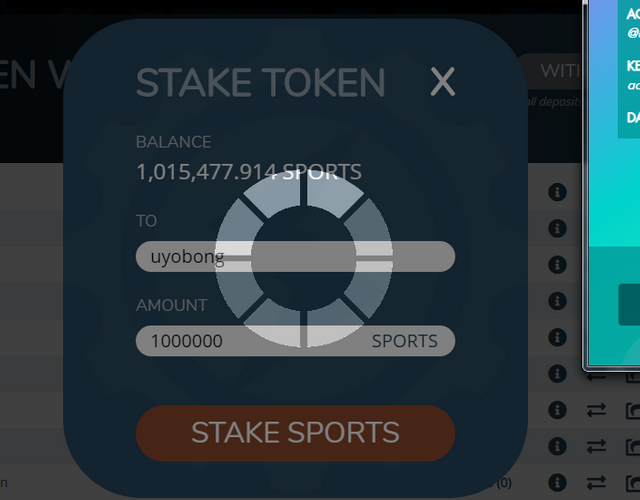 \
The essence of my stake of SPORTS is to enable me to be able scale my curation efforts on the #sportstalk tag as well as the Sportstalk Social Community. All the tokens have been transfered to the curation account - @uyobong.sports. I believe that SPORTS will grow again and will soon be worth $0.001.
There are several evidences that Sports is the most consumed content in the internet space as well as having the largest sect of fans across the globe. I see a future where all sports will find their bearing on steem blockchain and teams would set their media handles here.
Soon, I will be launching out some rewards to SPORTS hodlers who will also go for more SPORTS in the market and power them up. Let's build our capacity now!