James worked this Friday, February 14 with absolute normality. The Colombian is already recovered from the blow he suffered against Real Sociedad and partly, in principle, under the same conditions as the rest of his teammates in the face of the call that Zidane will have to give for Sunday's duel against Celta.
However, unless last-minute surprise, everything indicates that James has many, many possibilities to stay out of the call. The fact of having missed several sessions the rest of the week and that Zidane now has many players available from midfield forward causes the coffee maker to be in a very delicate situation.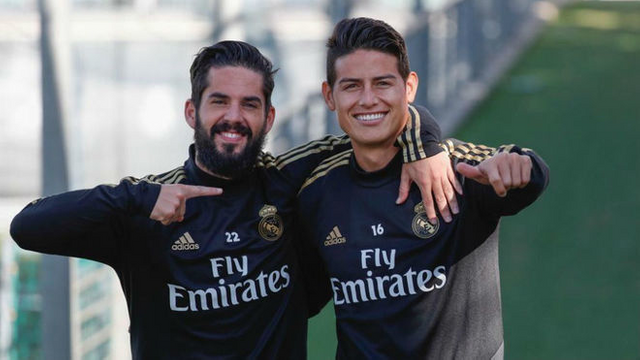 fuente
In addition, James did not leave very well stopped from the last match he played against Real Sociedad, where he was replaced at the break supposedly by that blow on the side, although there are those who point out that it was simply a tactical change.
Whether one thing or another, the truth is that the player was marked by many after the defeat of his team, although he was at the same level as many of his teammates.
Now James has a difficult ballot, since he must fight with Lucas Vázquez, Bale, Brahim, Vinícius and Rodrygo for a gap between the 18 that are in the call, since Hazard and Isco are presumed as indisputable. All are now James 'rivals' to find a place in this Real Madrid.