The Square that conquered Italy is returned. Juan Guillermo returned to his natural habitat, close to the area, and was the most unbalanced player in the triumph of Juventus against Brescia. A great match that closed with a flourish scoring.
Zarri put the Colombian international in the attack trident, along with Higuain and Dybala, with the aim of enforcing the house and continuing in the fight for leadership. Formula that was effective with Paulo, who opened the scoring, and Square, who sentenced the victory.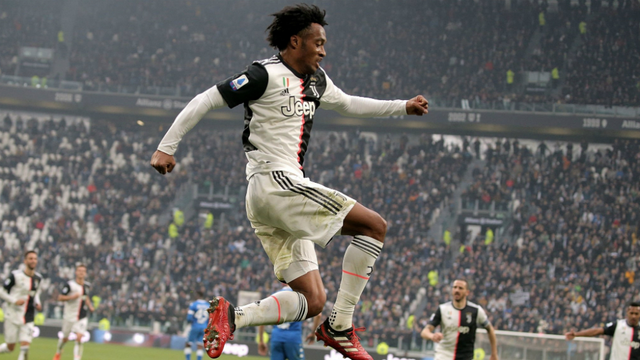 fuente
The one born in Necoclí from beginning to end was the protagonist. Thanks to the freedom he had to move around the band and step on the area, he created danger and put the 'Pipa' in a goal position, which could not be found with the net.
The effectiveness that the Argentine did not have did not lack the Colombian in the twilight of the match. When Brescia was driving with a heart for the tie, the coffee maker put together a wall on the left sector and defined with category before the goalkeeper's exit.
The Antioqueño broke a 470 day straight scorer in Serie A. His last goal in Calcio had been on November 3, 2018 in the triumph of the Vecchia Signora 3-1 over Cagliari.