The Celtic players claimed the red card for Bale in the 72nd minute for an entry on Rafinha: "Alberola Rojas is wrong to show only the yellow to the Welsh player. It is a very hard entry that deserves expulsion. promising advance of Celta.
In the 65th minute Alberola Rojas indicated the maximum penalty in favor of Real Madrid after a fall from Hazard: "The penalty is clear. Rubén Blanco demolishes the Belgian when the Real Madrid player tried to beat the Celta goalkeeper by winning the bottom line.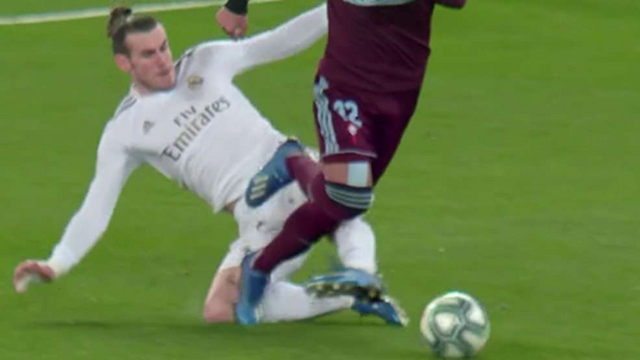 fuente
Already in the discount and with 2-2 on the scoreboard, another action has sparked the controversy. A shot by Benzema was repelled by Rubén Blanco and the rebound picked up by Ramos, who comes into contact with Lucas Olaza and falls into the area. For Andújar Oliver there is no penalty.