There was a time when Atlético was fearsome when the ball was stopped, now it is great to see it. In fact that Athletic is this Valencia. There was also a time when any red-and-white target was equivalent to a game won, unable as it was the rival to spoon in there. One had already missed this League several times, but in Mestalla there were two advantages that ended up in the bin for a commendable final draw from the generosity shown by the contestants, but scarce for the classification of both. There was also a time when Simeone's intervention used to benefit his team ... but neither: two changes devoted to his left side, after which the appreciable fissure had turned into a tremendous crack.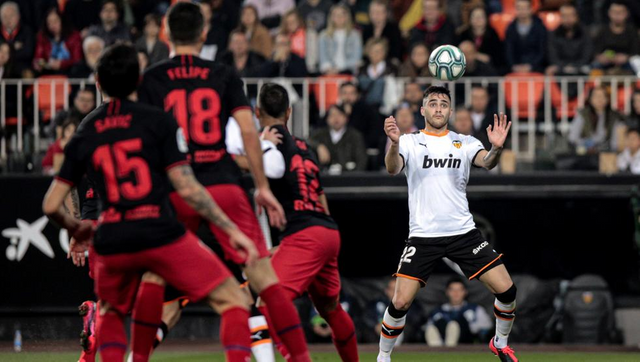 fuente
there was also a time when Valencia did not have Ferran, but that is another story.
If there are no strikers there must be a second line. Llorente and Thomas pulled Atlético in a first act that offered a surprising red-and-white version as unknown: that of maximum efficiency. Barely two plays of danger was able to generate the Cholo troop, beyond a solvent choral performance, but the two ended up in the cage. For the first one, the supposed points, Vitolo and Correa, appeared until Paulista left the shot of the Argentine dead within the small area, but the second was stewed and swallowed by the Ghanaian, who exhibited three virtues to put the second advantage of his equipment: recovery, physical deployment and shooting.