Some of us would consider this a downgrade to our income, but this is not the case in the long term at all. Lootboxes are good!
---
Why we needed lootboxes
A lot of reward cards are really good, but because they are printed so quickly, everyone has them and the market is always filled full of them, no matter how new they are. Forcing us to take our sweet time into getting and buying these cards will make them more valuable.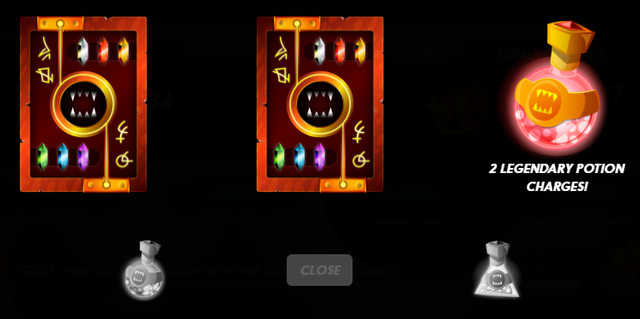 Free potions also help the economy
Dec is more important than ever now that prices should start going up slowly, so holding some gold cards help immensely. Gold card rentals are also very good and very important for investors and players alike.
Legendaries, on the other hand, are extremely useful to newbies. You can get a lot farther in ranked using very low level summoners if you have a couple of legendaries. Anyone who has used Ruler of the Seas understands this.
Having extra potions end up raising the value of an untamed booster purchase, since we won't have to buy potions just for them which really made them much pricier. Last but not least, these make the quest potion that much shinier.
---
Start playing Splinterlands | Buy games, pay with steem on DGameShop