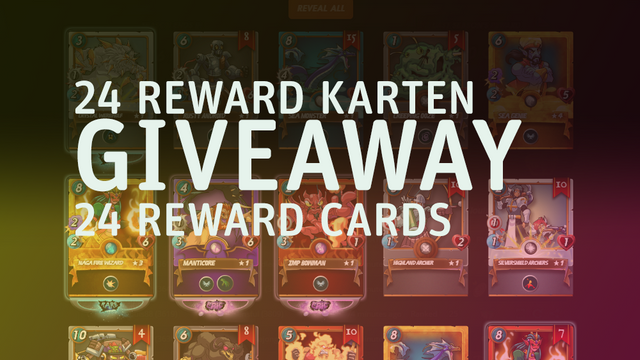 Ich hab soeben einmal meine Quest fertig gemacht und da ich alle Karten aus den Reward Karten schon auf dem Max Level habe, möchte ich euch die Gelegenheit geben, ein paar der von mir gezogenen Karten zu bekommen. Ich verschenke die folgenden Karten die ich grad in der Quest hatte:
I've just finished my quest and since I have all the cards from the Reward cards already at the Max level, I'd like to give you the opportunity to get some of the cards I've drawn. I'm giving away the following cards I just had in the quest:
---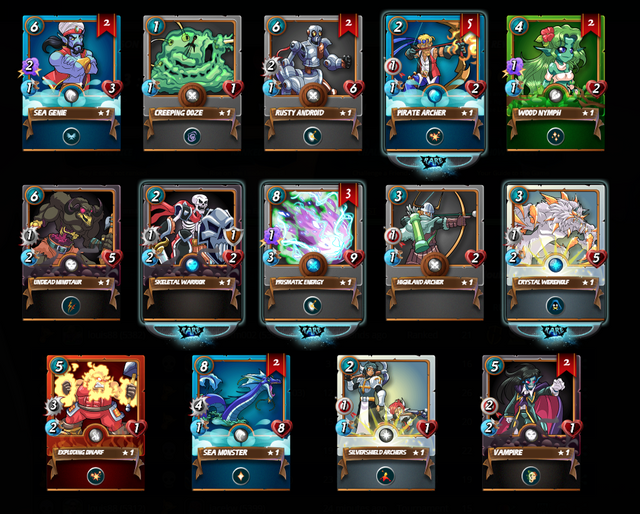 1x Sea Genie
1x Creeping Ooze
2x Rusty Android
1x Pirate Archer
1x Wood Nymph
1x Undead Minotaur
1x Skeletal Warrior
1x Primatic Energy
1x Crystal Werewolf
1x Exploding Dwarf
2x Sea Monster
1x Silvershield Archers
2x Vampire
Wenn du welche der Karten haben möchtest, dann kommentiere einfach unter diesen Beitrag, welche Karten du gerne haben möchtest. Hierbei bitte max. 2 Karten pro User. Wer zuerst kommt, bekommt auch zuerst die Karten. Nur aktive Spieler. Nenne mir die Karten und dein aktuelles Rating in der Season. So einfach geht's :-) Also - auf los geht's los!
LOS!
If you want to have any of the cards, just comment under this post which cards you would like to have. Here please max. 2 cards per user. Whoever comes first gets the cards first. Only active players. Tell me the cards and your current rating in the season. It's that simple :-) So - On GO here we go!
GO!