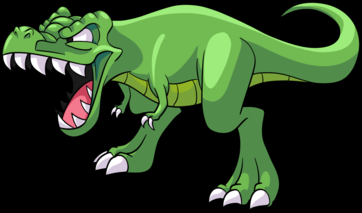 This week we were required to use Rexxie to participate in Splinterland's
Weekly Battle contest post.
First off I like Rexxie when it is at level 4 and above where it has the trample ability. The high mana cost makes it a bit difficult to use in low mana matches, but a high attack of 5 and with trample will most likely allow the monster to steam roll through opposing formations.
The Battle

I went through a dozen battles before I felt one suitable for using Rexxie, but even then I was unable to pull out with a win. Nevertheless I continued playing until I stumbled upon the rule set posted above. Since the mana count was neither high or too low, I decided to take a little risk to setup the use of Rexxie in the front of my formation instead of the more typical Flesh Golem. I escaped with a win and here is the battle.
My Formation
I went with Rexxie to lead the formation while having Minotaur and Vulture to attack from behind. Earth Elemental and Nymph were added to extend my formation's health and add in a couple more long range attacks. I finished off with Furious Chicken really just to try to earn 10% more in DEC if I win. The plan was to have Rexxie be the main attacker while the remaining formation assisted/supported Rexxie. Oddly I would soon find that the match turned out opposite as plan. Where all monsters besides my Rexxie contributed in the win while Rexxie although was able to attack it was mostly ineffective.
My Opponent's Formation
My opponent had a higher level summoner and higher level tank monster, but somehow I got away with the win. Their formation was completed with long range attack monsters in Sphinx and Cyclops. Finishing off with Furious Chicken.
Battle Results

As I stated before I escaped with the win. Rexxie turned out to be more of a tank than a monster that tramples. Luckily my vulture, elemental, and nymph was enough to take down their Goblin Mech. The rest of my opponent's formation was easier to handle after that. You can see the battle
here.
If You have yet to take part in playing this great game called Splinterlands please click on my referral link. It is free but in order to earn real assets such as cards and token you would have to invest in a starter deck or purchase game cards. Join the discord to learn more. Good luck!

THANKS FOR READING! CONTINUE TO SPLINTERLANDS ON!

Posted via Steemleo