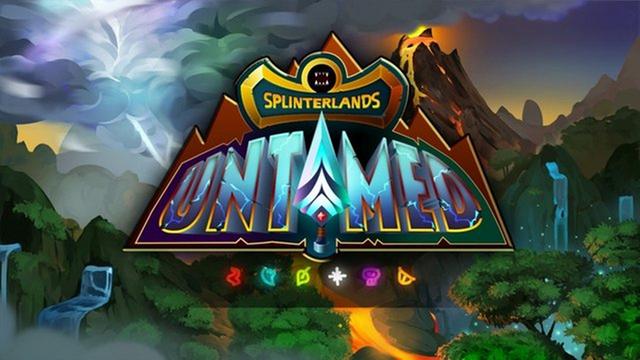 I am back. Sorry for the delay in this post but life got busy. It is time to look at the dragon team. Some of these cards are from airdrops but I am just going to review four of them each of the posts. I will be giving out some prizes today that are overdue. I am glad that I am able to get back to the look at all the new cards. I am still going to give away 500 DEC to someone that gives some feedback about the post or the cards I review. It's time to look at the mighty dragons. This team is my strongest.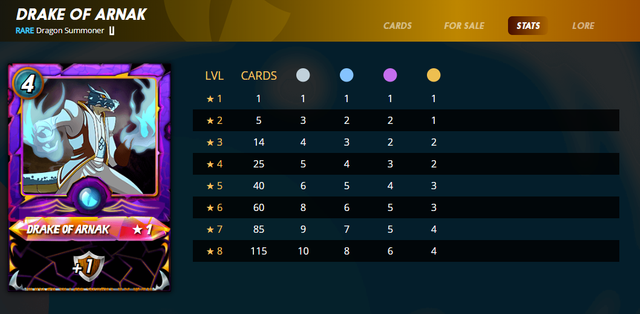 Drake of Arnak is one of the two new summoners for the team. Armor is very strong in the game so I like this card a lot. Now the hard part about this card is it was an airdrop. I got 7 and you need 115 to max him out. I see this card keeping a good value but not a super high one. You need a lot fewer cards to get a max level Legendary summoner. To get this card to level 8 would cost over $60 and the Legendary is around $40 to $50. The armor buff is really cool so still will look for a deal on him. What do you think?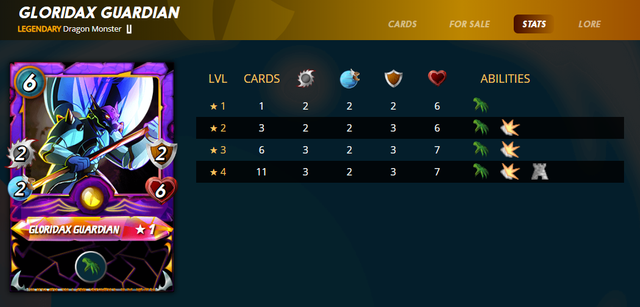 Gloridax Guardian is a good card. Look how it can be in the good second tank. It has reach so you can attack early from the second spot. Then when he moves up he has shield to take more to kill and if you max him out he gives the team armor. This also gives him a lot of armor. So the card is hard to kill. The attack is a little low at 3. That is the only thing about this card that I don't like. I am not sure it will be used more than Manticore. But in big mana fights for sure, it might get used for the armor. THe 6 cost is the not good thing for the card. A lot of time he will not be used when Manticore is only 4 cost.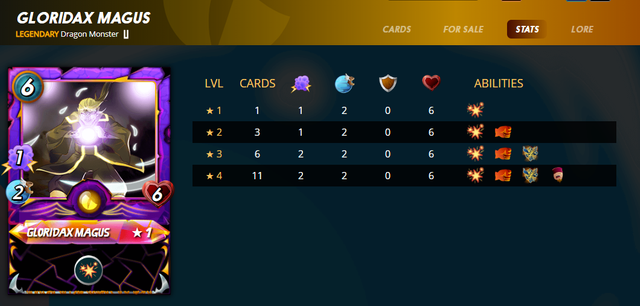 Gloridax Magus is the other Gloridax card that costs 6. This card has a lot of stats that are cool. While the magic damage is low at 2 this team can boost it. He has blast that is always good on a Magic using card. Knock Out is a good one also if you have some other cards that will stun the cards. Shatter on a magic attack is a bit odd. But with the high armor monsters in the game, it could work to let the others on your team help you kill them. Blind is a great skill. I have been using it a little and it does help. It seems like it makes the other team miss a lot of the time. The card is a little on the slow side. I don't like that with Shatter. I will have to see if this card is good. I am not sure it will make the cut on the Dragon team as there are a lot of strong cards.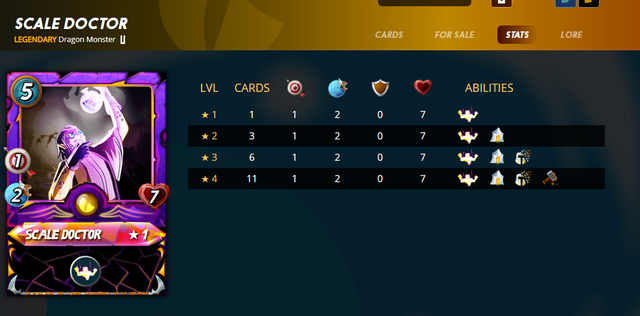 Scale Doctor is a card I don't have yet. This card is good if you are using the armor cards on the team. This is a support card. So you live with the 2 attack to get all the boost for your team. First gives all your guys one more life. Then heals in the back row. Rust to take away armor is great when it works. Then repair is a really good skill. When you can heal then you want to repair with a tank with armor. That is how you win the games easily if the other team doesn't have repair. 5 cost is a bit high for so low damage but all the abilities are great. This card will make the team a lot.

Dragons are a very good team. Then need more Mana for the team to be safe to use. So the higher cost on the cards fits the team. These are a bit weak in their attack numbers. But each card seems like it is meant to combo with a different summoner the team has and some of the old cards. Overall I like the cards and think they help the team. I will do the other Dragons soon.
I am a member of the CCC group also. I am always trying to support others here with my giveaways. This is a Contest Kings giveaway No Upvote, No Follow, and No Resteem are needed to join
This is an Invitation to join #ccc for Guaranteed 👍 Daily Income 💵 and Payout 💸 for Newbies (2.0) 🐟 🐜 🐛 in #ccc 👣 and Follow 👣 the Honor Code 🏅 - the Creed (Conditions and Limits Inside) AND the latest update <<< please click to read.
I am now going to recap a past giveaway so you don't need to look one unless you want to see who won the giveaway from this post. and this post.
Winners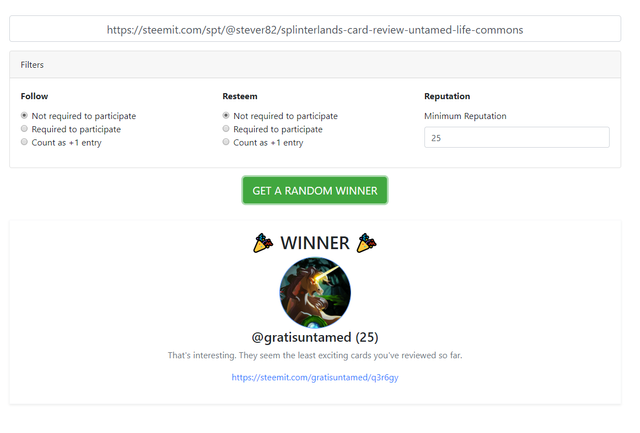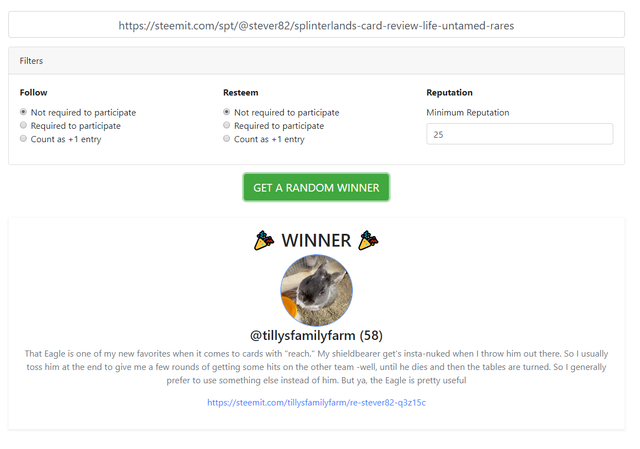 Congrats to @gratisuntamed and @tillysfamilyfarm enjoy the DEC boos also @gratisuntamed you get a SBI glad you like the format.