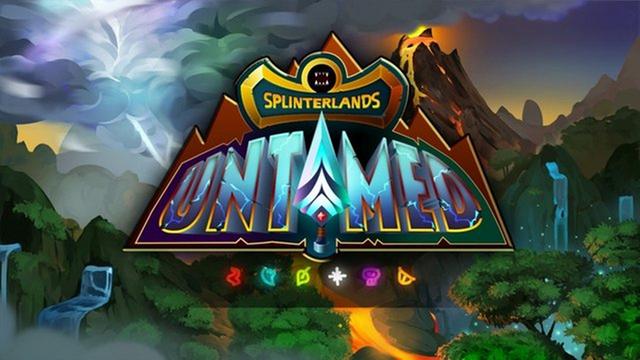 ---
It is time to take a look at the rare cards on the Life Team. These cards are pretty cool. In general, I enjoying doing the reviews to see what others think of the cards. So make sure to let me know what you think and I will pick one random person that does this to win 500 DEC. I hope to keep these going. I just have a few more for Untamed and then the new rewards cards will be done. After that, I have the airdrop cards. I will see if I can catch up or not. Let us get into the cards.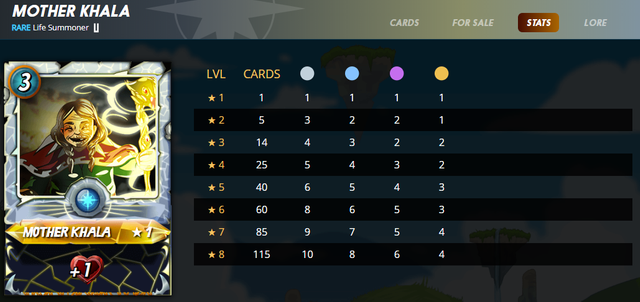 Mother Khala is the Summoner for the team. Just like the others, the change in leveling it up is going to make it cost more to get her to level 6. That is the level I like to compete in Gold 1 and lower Diamond by the end of the season. Sometimes even Champ if you play enough. Is this one worth it? If you like the life team I say yes. Her ability to give all your monsters one life is good. And will make the life team more playable in no armor matches. That is why I say you need to have invested a lot into the Life team to want to also level up this card. For new players, it is a good summoner for the team so feel good with it.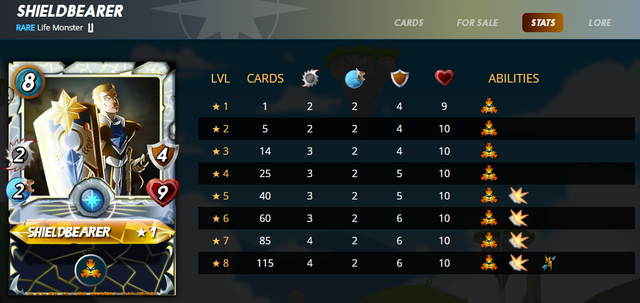 Shieldbearer is a good card. His very high armor makes him great in the no magic matches. Taunt can be tricky to use but when it does work right it is crazy good. Shield and return fire really make him the star tank when magic can't be used or armor blocks magic damage. With high hp, you can still use him in matches with normal rules for magic but he won't be as good if they have magic attackers. His high cost of eight means that he will be used most in upper mana matches that also means he will face possible line ups with a lot of magic. That is why you might want to combo him with someone with silence when you use him if you can. I do like the card a lot for some rulesets so he is a good one to add to the team.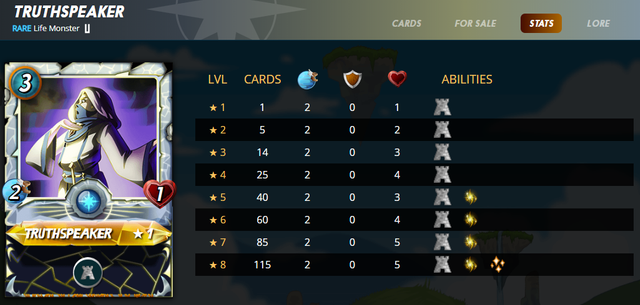 Truthspeaker is a nice card. It is a bummer she doesn't get heal until max level. Given that this is the healer for the Untamed set that puts some added value into the Divine Healer. I would have like to see the card get tank heal and then cleanse. Still, if you do max this card out you will love it. Protection with heal and cleanse with no attack can be used in a lot of matches. It is nice when your healer doesn't kill themselves. It is also nice that you can hide her and keep protect up. It also gives Life a possible 3 healer line up. That would lack some firepower but be hard to kill. Not sure this card will be in high demand but max-level players will want it.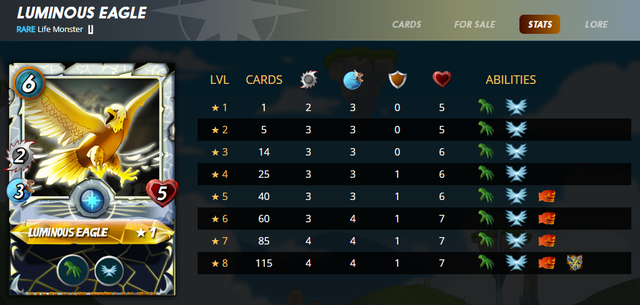 Luminous Eagle is a fun card for sure. It is nice to have a flyer on the team. They didn't have many of those. It gives you a better reach card for the higher mana matches. Knockout is a very cool skill that will help you when if you can pull it off. Shatter as a final skill is okay. I mean he has 4 speeds so he should attack soon but I like monsters with shatter to have more speed. Nothing like getting the monster's armor lower than your 4 attack so shatter is pointless. There are a few monsters with more than 4 armor but will they still have 4 by the time he attacks not sure. 4 attack from a reach monster that flys and can be a good tank when he moves forward makes him a good card. His other skills lower his value as both only work sometimes. He flys for those earthquake games. I won't be buying him but won't sell him either.

The rare set is full of cards that are cool. Yet none of them are super powerful. This might be because life was one of the strongest teams already. Some of these will get added to the team for sure. I just don't think they will have major impact on the team. Let me know if you think I am wrong. Also, a little chance for a bonus SBI share let me know what you think of the new format of the post.
I am a member of the CCC group also. I am always trying to support others here with my giveaways. This is a Contest Kings giveaway No Upvote, No Follow, and No Resteem are needed to join
This is an Invitation to join #ccc for Guaranteed 👍 Daily Income 💵 and Payout 💸 for Newbies (2.0) 🐟 🐜 🐛 in #ccc 👣 and Follow 👣 the Honor Code 🏅 - the Creed (Conditions and Limits Inside) AND the latest update <<< please click to read.
I am now going to recap a past giveaway so you don't need to look one unless you want to see who won the giveaway from this post.
Winner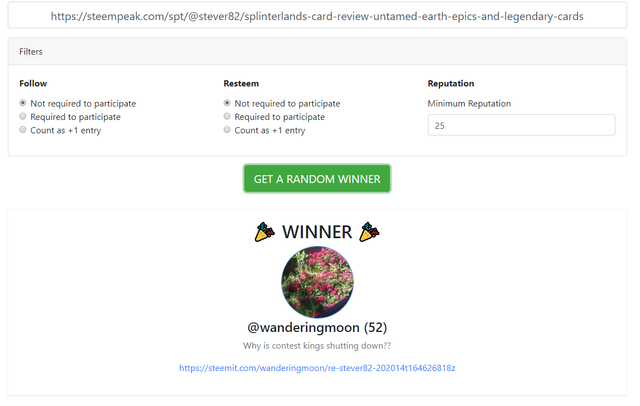 Congrats to @wanderingmoon enjoy the little DEC boost.