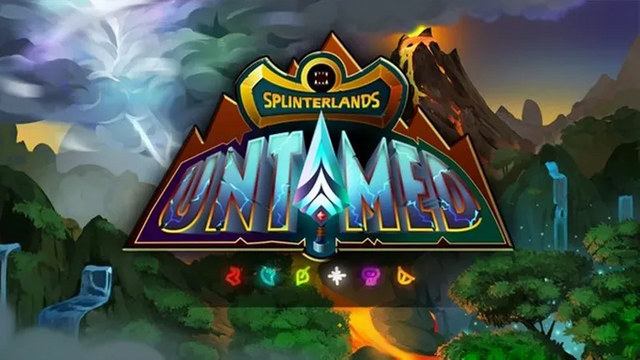 I hope you all had a Merry Christmas if you celebrate it. Also, Happy Holidays to anyone else that has a different one. It is New Year's Ever so I will also wish you a Happy New Year. I hope to see the crypto world grow along with Splinterlands. My Review Post will continue and I will get to the new rewards cards once I am done with Untamed. Once again let me know what you think of the review or one of the cards. Or any comment about the game. This post will have 2 winners of 500 DEC one extra for the New Year. So it a good time to make a comment.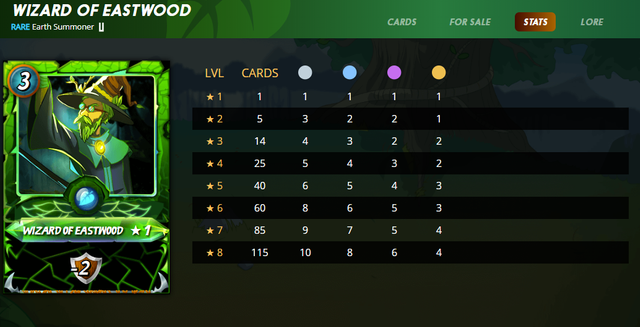 The Wizard of Eastwood is the new Summoner for the team. Considering this card shares the name of the Legendary Coach of UCLA John Wooden it is a bit of a let down that I don't like it. Sometimes his skill of removing 2 armor will be great. In any game, you know armor is coming. Also, armor is featured a lot more than before. Yet this is one of the few skills that I could see not doing anything. He will still hold value because Earth is a strong team. The fact that it is minus 2 helps the card. When it does work it will be big. Let me know what you think. Still got to love that name for sure at least if I am right about the play on Wizard of Westwood. Let me know if you are aware of that.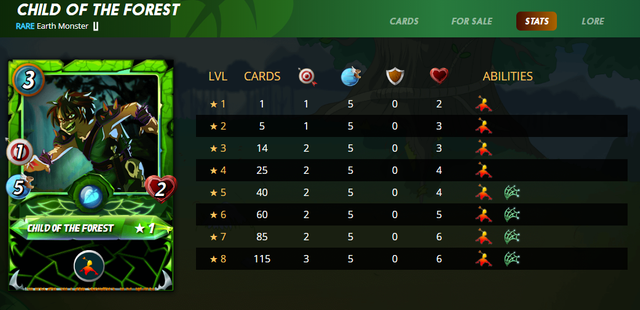 Child of the Forest is a nice addition to the team. It gives them a sniper and any card with equal damage to cost is good. That isn't till max level but still nice to see. The card is also fast and has good hp for a sniper. The new skill snare is also good. Helps all hit those flying monsters and is super good in earthquake mode. This will be a solid card to add to the old set and a strong card for the new player to have.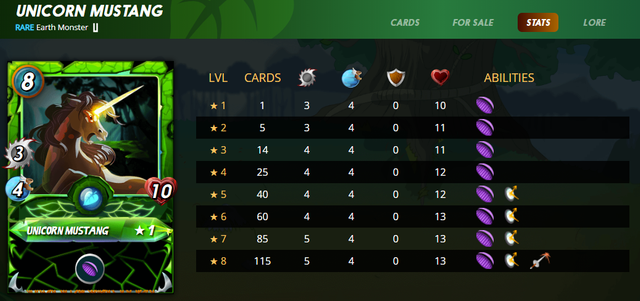 Unicorn Mustang is going to have a hard time taking that Tank Spot from Flesh golem but it has a shot. It higher mana matches, when you see more mages a card like this with Void and Magic reflect, is good. If you get it to max level and pick up piercing that makes the 5 attack a lot better. With more back row healers in this set, it is easy to see this card being upfront more often. For sure I think I will use this card. Wonder if you all think it also is a nice tank for the team?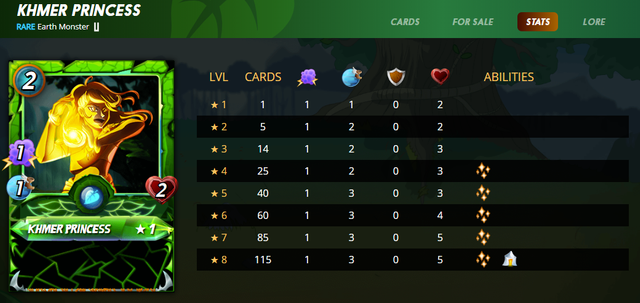 Khmer Princess is a great card. A 2 cost card with tank heal and triage to heal the back row. Low magic damage to make sure it doesn't die to reflect right away and high hp. You have to get the card to level 4 to use it but then you can use it any time. If you have a max level summoner of eath then you want it at level 8. Then it is super good for the team. This is a card I want to level up right away to 4 and then see if I can get more. So please dump them to me haha.

Earth got some great adds in the rare cards. The new summoner is okay maybe better than I think. But after that they get a sniper, magic reflect tank and a new healer. These cards will fit right into the old ones but also stand alone. Earth is going to stay as a strong team it seems.
I am a member of the CCC group also. I am always trying to support others here with my giveaways. This is a Contest Kings giveaway No Upvote, No Follow, and No Resteem are needed to join
This is an Invitation to join #ccc for Guaranteed 👍 Daily Income 💵 and Payout 💸 for Newbies (2.0) 🐟 🐜 🐛 in #ccc 👣 and Follow 👣 the Honor Code 🏅 - the Creed (Conditions and Limits Inside) AND the latest update <<< please click to read.
I am now going to recap a past giveaway so you don't need to look one unless you want to see who won the giveaway from this post.
Winner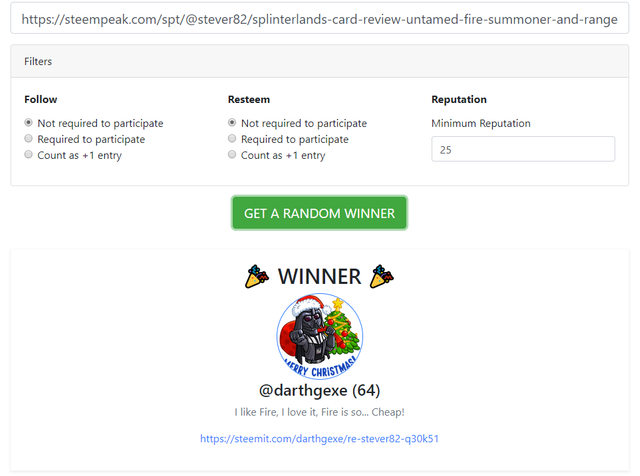 Congrats to @darthgexe your prize have been sent. Merry Christmas and A Happy New Year to you and Everyone.