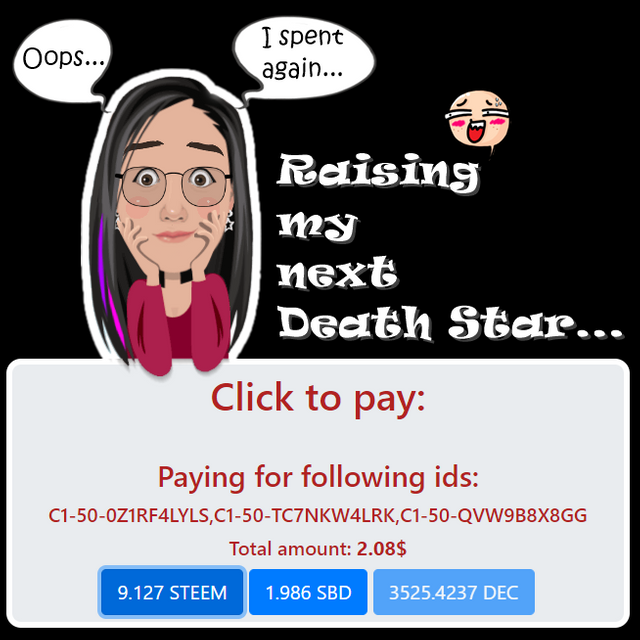 Well... at least it is one of my favourite death stars... Pun intended.
Yes, about 24 hours ago, there was a slight spike of 23 cents per STEEM in the charts, and when I had that slight time to rest waiting for my dad's discharge approval, while allowing my mom to have a short nap, I sneaked to splinterlands and check for the price if there was a chance to level up my most used cards are are not under Rewards range.
And which one did I pick?
Behold! The Haunted Spirit

This guy has been my most used front line defense and attack while using its regular teammates the Skeleton Assassin and the Twisted Jester.
I know I still haven't been able to afford a death summoner, but from my previous post sharing should I level up my monsters first before summoners 10 days ago I have decided to bank in on the beta cards that I liked using the most from the Starter pack instead of letting them stuck in level 1 forever.
I was actually searching through the marketplace to make sure that the level 1 cards were actually more affordable than to straight up acquiring a level 2 card; and true enough after much consideration, I have decided to get 3 level 1 cards.
The good thing about the beta range although they are much pricier than before but the requirements to at least leveling up to level 2 is much cheaper than the untamed series.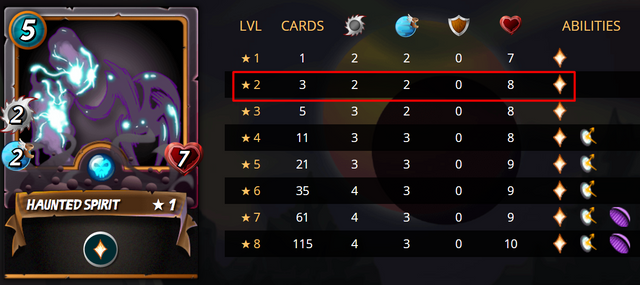 So looking at its abilities, although there isn't much change on its speed and attack, it however has a much longer life, which means if it is being used on Earth Quake limitations the higher the chance to survive.
Of course, being unable to acquire a death summoner would still limit its ability, but I still have a dragon card that I can team up together when necessary.
It looks like level 4 is definitely much more interesting, but I might look into a gold card if I ever earn much more (and not spent off on other cards)
Was that investment acquiring a straight up level 2 card worth while?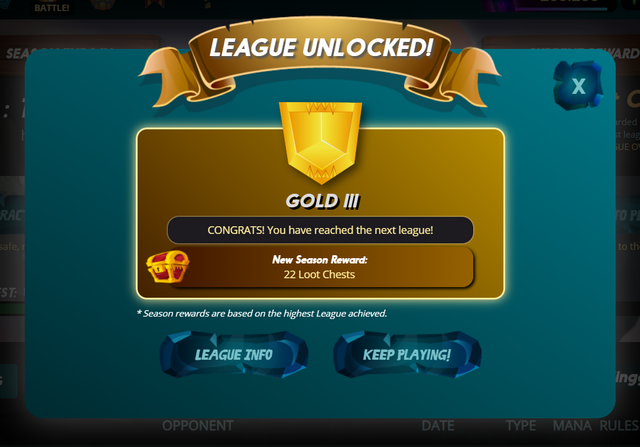 Well, it got me into gold league!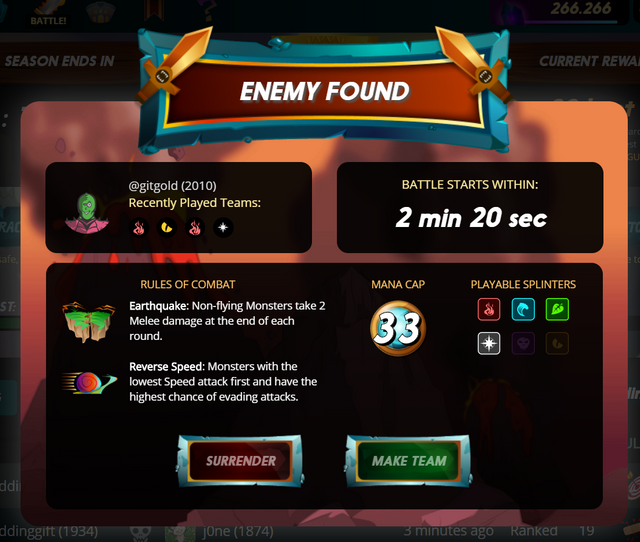 However I wasn't very used to 2 rules of combat just yet and I barely survive at borderline Gold league... maybe I will sit tight and let the rest kill off each other and start over at a new season with stronger cards; and hopefully by then I will be able to actually acquire stronger summoners that will allow me to improve my chances to survive in the shiny Gold league.
My experience with the new reward system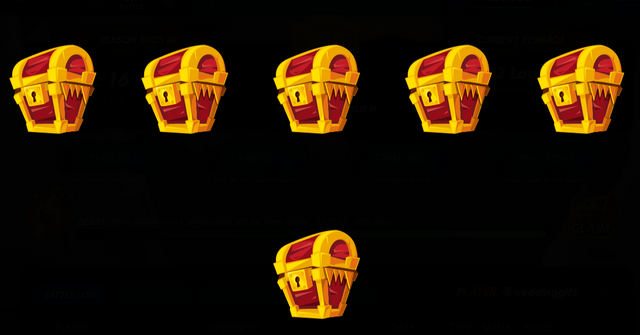 I guess when you are on a higher league you will get more chests...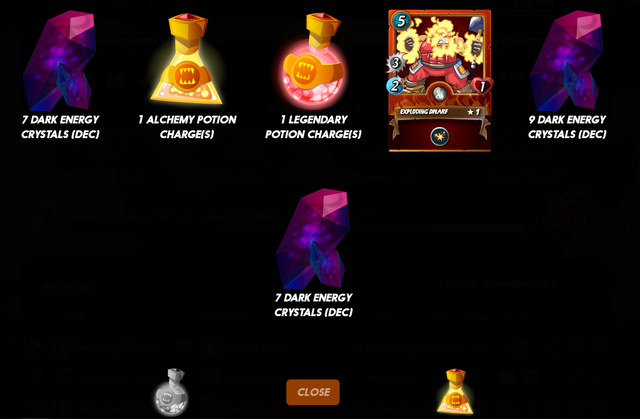 Maybe it can be a good thing to slow down card rewards; but it sure sucks for beginners who don't know which cards to pick just yet because they are not expose to the cards' abilities.
It was a bit of a bummer to have such little DEC... but I guess, this is still just all about chance?
So far I have not manage to get any gold cards with the charges before. All my gold reward cards that are won through quests didn't need any charges haha.
In the end, the sacrifice of almost 10 steem was still worth the experience because I least I get to log them down here.
Until Then
1% of this post goes to null in the support of keeping STEEM alive
All the caricatures are manually modified by me after generated from iMirror. Most of them you won't see them available. If you want a similar caricatures as stickers for yourself but too lazy to edit them after generating, I can be of service!