A power up is still a power up!
The day before yesterday did a power up of 160 STEEM into my main stacking account. Incredible how it fast stacks; it's now over 11.000SP.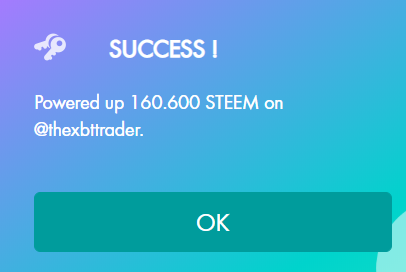 A ~160SP power up for a ~1,5% voting power increase.
As I said before. I'm at +11K SP.

Now let's pray for Justin not killing this blockchain. Now waiting for the 6 march meetup. It's not pleasant to see some big names doing a severe power down.
Steem on!