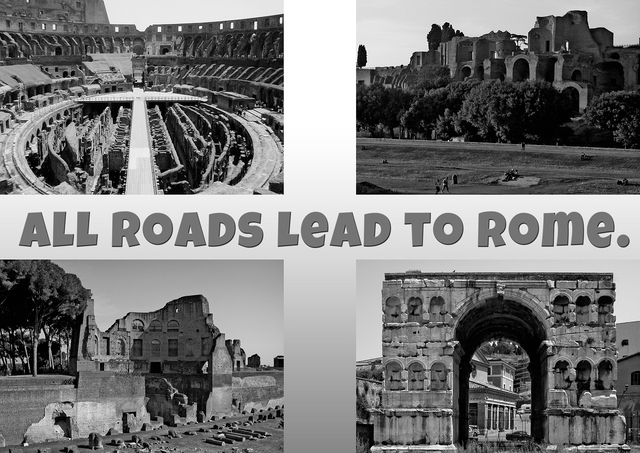 I've been toying with this idea for a little while. It seems to have a lot of layers to it that I like. I think it hits on a little conspiracy, some overall timelines, and also implies the ethos.
Conspiracy
As I've looked into it I think we're living in a dystopia of Babylonian and Roman origin. Maybe toss some Egyption sects into that too. There's lots of things going wrong and it's hard to pin down, but I think a fair amount of these systems go back to ancient times and likely ancient families. The phrasing of "Rome wasn't decentralized in a day" points back to Rome as what's getting decentralized. On it's surface it's just a meme on "Rome wasn't built in a day," but at the meta layer it's implying what's getting deconstructed one block at a time.
Timeline
The blockchain and cryptocurrency movement I don't think is dying any time soon. It's infecting more brains every day, but it's also a slow process filled with these boom and bust cycles. It's slow going. So, it's just a quick reminder that what's getting decentralized likely took thousands of years by powerful colluding forces to put together. It's not going to change to a Utopia overnight.
Ethos
Regardless if you care about the timeline or the conspiracy aspect you probably care about decentralizing the world. Let's stop having an oligarchy of stateless billionaires that get their primarily through theft, collusion, and black markets. Instead let's have a society of actual economic and social freedom. Choices... it's cool again.
Neat phrase
Anyway, the point to me is that this little riff on a thousand year old slogan seems like it could resonate with a lot of people and explain what we're doing here on the Steem blockchain.