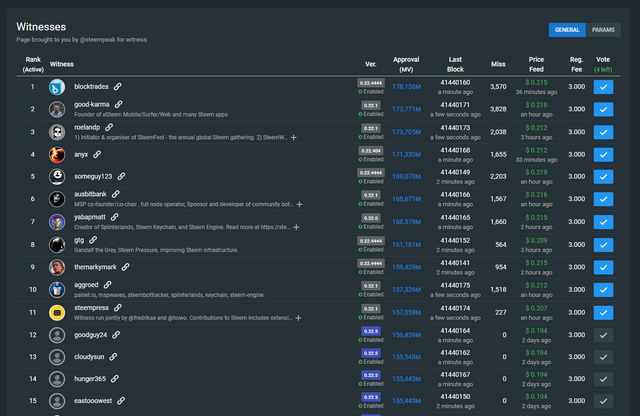 Apologies for the mass tagging of the witnesses, I have no idea how else to stick my hand up to try and get your attention... it's pretty crowded down here in the bottom end of town!
In the midst of all this ruckus about the TRON takeover, the purpose of the @steemit stake (and related accounts). We are going to need a face much bigger core problem when (if...) this crisis gets resolved.. and like it or not, we are going to need to fix this problem together with the TRON team and the exchanges.
Let me get this out the way... the takeover of the consensus witness spots by the new owners of Steemit (with the exchanges) was shitty.. but at it's heart, it could have been much worse if done by truly malicious attackers. I am NOT condoning their actions, but it has exposed a flaw in our assumptions about our decentralisation and governance model.
This problem at the heart of our governance is something that I want your opinion on... without needing to necessarily commit to a definite solution yet, just that the recognition that the problem is there and that there is the commitment to PROPERLY fix it... even at the cost to your own positions (and possible rewards) as consensus witnesses, in the interests of the COMMUNITY who have rallied around you in this crisis.
Proposition
The 30 votes and 20 consensus witnesses model is fundamentally a broken implementation of the dPOS model.
We have relied on trust, words and assumptions (aka unicorns and fairy dust) to believe that our blockchain was decentralised. The recent days have shown that these assumptions were flawed... as much as the flawed assumptions that broke the intent of some recent Ethereum #defi smart contracts.
We can NOT blame the @steemit owners and exchanges for exercising their stake (even though I don't personally agree with it...).... likewise, it is NOT an acceptable solution to simply bind or restrict their stakes, as that will NOT prevent a large malicious attacker from doing the same thing. In fact, there might come a time that the large stakes of the exchanges and Steemit serve as a bulwark against that truly malicious attacker!
Decentralisation is NOT the ability to exclude large players... it is the design of a system that prevents domination of a network by large actors. Our rules were fundamentally flawed (and we were "lucky" this time...)... we need a proper solution.
Yes, our chain was temporarily centralised... but the point is, this should NOT have been possible in the first place! The problem is not WHO did it... but the fact that it WAS DONE!
Question
After this crisis is over, and now that the COMMUNITY have rallied around you:
Do you acccept the proposition that the 30 votes/20 consensus model of dPOS is fundamentally flawed?

Will you commit to designing and implementing a governance model that will actually secure decentralisation in a proper TRUSTLESS manner (improve dPOS, hybrid dPOS/PoW...whatever..) ... even if it comes at the cost of losing your own consensus witness position or reduces your daily rewards?

Given that a new model will likely have large stakeholders (steemit and exchanges) having representation in the consensus witnesses, is this something that you are willing to accept in the spirit of true decentralisation?
I realise that this post is getting ahead of things... the crisis needs to be resolved before anything happens. However, the old status quo is as bad an outcome as complete domination by sock-puppet accounts.... just in a different way!
@blocktrades
@good-karma
@roelandp
@anyx
@someguy123
@ausbitbank
@yabapmatt
@gtg
@themarkymark
@aggroed
@steempress
@cervantes
@thecryptodrive
@drakos
@therealwolf
@followbtcnews
@lukestokes
@steempeak
@abit
@ocd-witness
@emrebeyler
@curie
@stoodkev
@jesta
@netuoso
@actifit
@arcange
@liondani
@timcliff
@pharesim
@riverhead
@bhuz
@pfunk
@busy.witness
@nextgencrypto
@aizensou
@steemitboard
@guiltyparties
@blockbrothers
@justyy
@holger80
@neoxian
@oflyhigh
@kevenwong
@c-squared
@ats-witness
@quochuy
@firepower
@jackmiller
@mahdiyari
@c0ff33a
@steemit
@justinsunsteemit

Looking for a quick and easy way to keep track of your cryptocurrencies? Coin Tracking offers a free service that includes manual tracking or automatic tracking via APIs to exchanges, allowing you to easily track and declare your cryptocurrencies for taxation reports. Coin Tracking can easily prepare tax information sheets that are catered to each countries individual taxation requirements (capital gains, asset taxation, FIFO). Best to declare legally and not be caught out when your crypto moons and you are faced with an unexpected taxation bill (unless you are hyper secure and never attach any crypto with traceable personal information, good luck with that!).

Keep Your Crypto Holdings Safe with Ledger
Ledger is one of the leading providers of hardware wallets with the Ledger Nano S being one of the most popular choices for protecting your crypto currencies. Leaving your holdings on a crypto exchange means that you don't actually own the digital assets, instead you are given an IOU that may or may not be honoured when you call upon it. Software and web based wallets have their weakness in your own personal online security, with your private keys being vulnerable in transit or whilst being stored upon your computer. Paper wallets are incredibly tiresome and still vulnerable to digital attacks (in transit) and are also open to real world attacks (such as theft/photography).
Supporting a wide range of top tokens and coins, the Ledger hardware wallet ensures that your private keys are secure and not exposed to either real world or digital actors. Finding a happy medium of security and usability, Ledger is the leading company in providing safe and secure access to your tokenised future!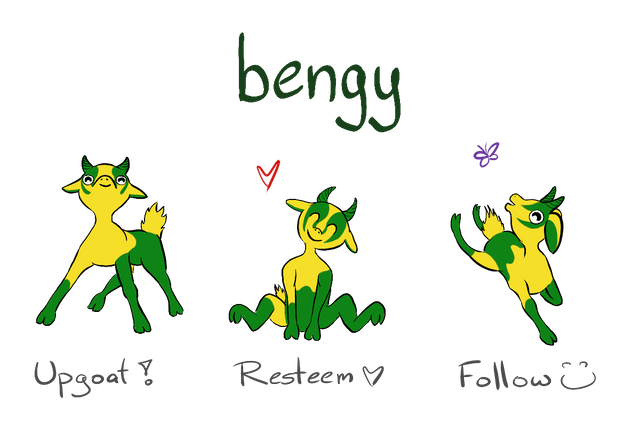 Upgoats by ryivhnn
Account banner by jimramones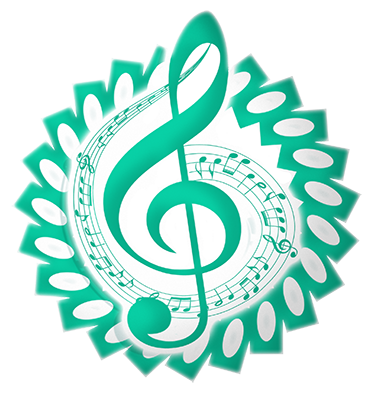 The classical music community (Subscribe at Steem and Steempeak) at #classical-music and Discord. Follow our community accounts @classical-music and @classical-radio. Community Logo by ivan.atman