Hi Jessteemians
I think its safe to say plenty of us signed up for an account on STEEM with $$ in our eyes; it was all about the moola. Since the drop from $8.16 to the around $0.14 range we've been hovering around, dreams have been dashed.
I remember coming into Steemit and checking out the early success stories of people making $1 000 per post. It wasn't reliant on getting mass views or advertising like traditional social media.
Those authors who bagged those early rewards have mostly all but left and sold out, be it quietly slipping into that good night or unceremoniously declaring they detest or they were "giving up". The price of STEEM affects everyone differently, and for me, it had an adverse effect.
The big bucks
When I got in STEEM was around $3 bucks, and I heard of peoples accounts being worth over a million. That was crazy to think back then, but could it be something we will see a repeat of one day?
I never thought I'd make it to a minnow, nevermind dolphin level now I'm just over 7200 STEEM Power strong, and I'll keep growing as long as the going is good. I'll keep stacking every bit I can get my hands on.
I don't have a plan on what I'll do with it, seems like a fun keepsake at the moment and who knows one day I could do my "I'm technically a millionaire post" lol maybe not in USD, but for sure in South African Rands it's possible.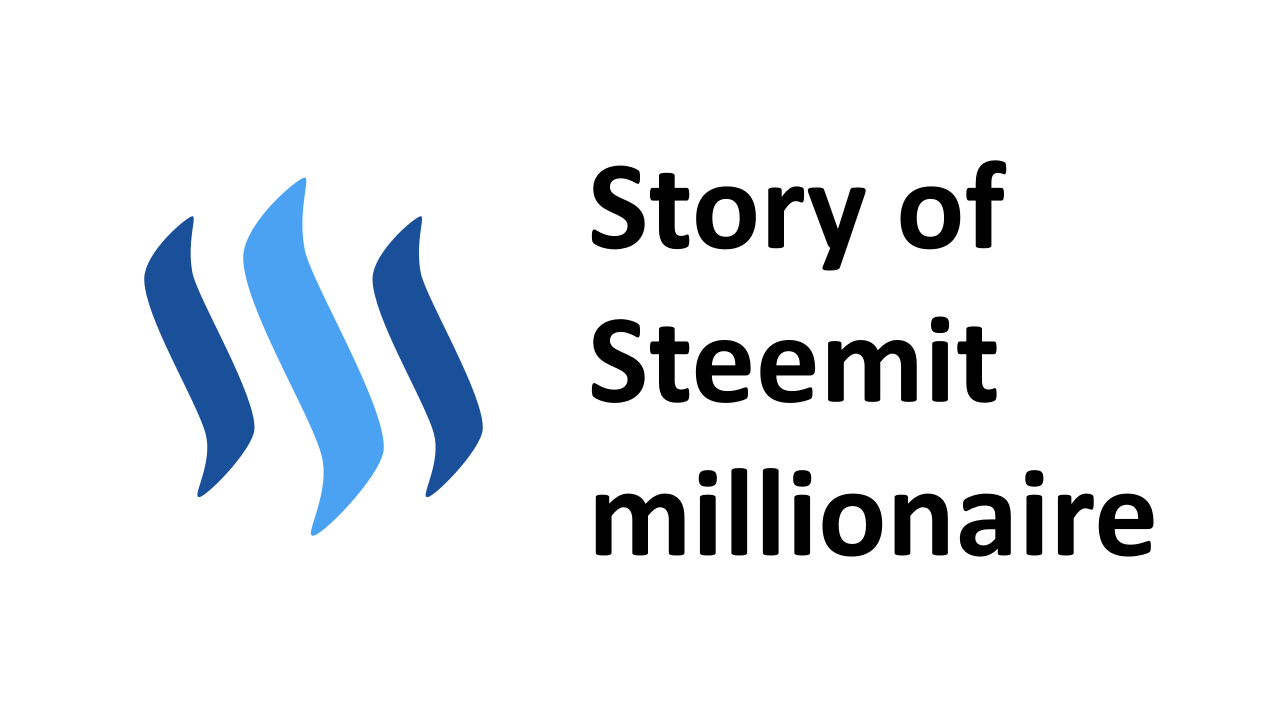 STEEM up
As I mentioned in my previous post, I think the Bitcoin halving could have a significant effect on crypto prices, and I believe BTC will settle around USD 20k, while Steem should hover between $0.35 and $0.50 to be fair.
When we add to the fact that STEEM's inflation reduces each year, the amount of STEEM lost in accounts forever, the amount of STEEM and SBD being burned for various reasons, it will all compound and help improve the price. Along with the fact that each year more users come into the network and are prepared to contribute to get in on a piece of the action.
Social Media Mega Stars
I think we tend to forget steem is a fledgeling social media platform and expect it to be up there with the big boys already because we enjoy whats going on here, but to the rest of the world, we're a well-kept secret.
There were plenty of early adopters of YouTube and Instagram that made it big and gave up too soon when the platform was still growing. Others joined at the right times, some stuck it out and continue to do so and were rewarded by becoming millionaires and even multimillionaires over time.
Some people used Twitter and became large influencers, those who used Medium and became popular bloggers and even turned themselves into publications. Some bloggers built their site into 6 figure earners using Google Adsense.
I see no reason why STEEM and even perhaps dapp and Tribe users couldn't reach the same status over time as these sites grow and add new revenue streams that can be shared in the ecosystem. We've already seen STEEM and Tribes adopting ads and bringing in external revenue, and I think there will be plenty fo future opportunities for more sinks and ways to bring in value into the network.
As we get more users, we get more creators, and the ecosystem gets more significant and more valuable to advertisers. It may seem small now, but you'll be surprised how quickly these network effects compound over time.
So what do you think? Will we have a future with a couple or even a several STEEMillionaires one day? Let me know :P
Let's connect
If you liked this post sprinkle it with an upvote or resteem and if you don't already, consider following me @chekohler


---
| Buy & sell STEEM | Donate LikeCoin For Free | Earn Interest On Crypto |
| --- | --- | --- |
| | | |
---
Posted via Steemleo | A Decentralized Community for Investors