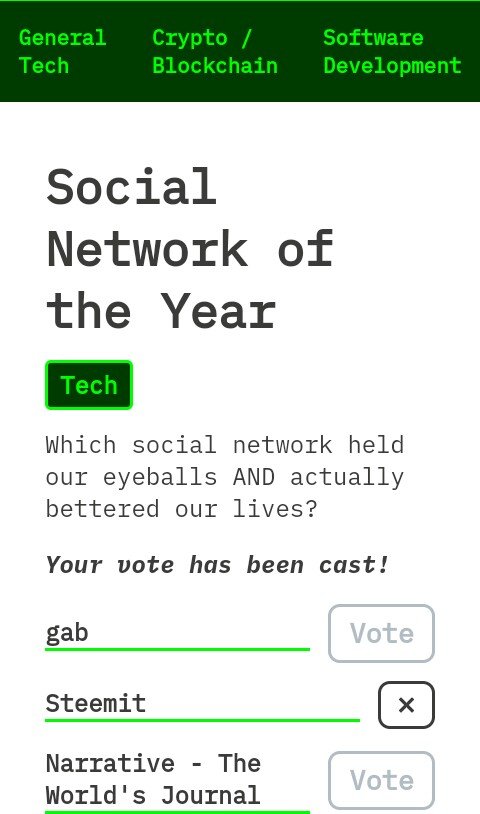 Let's get Steemit to grab The Noonies Social Network of the Year Award. We had been topping the list for a long time but lately a social media platform called gab is leading us. We can get Steem for the top spot being Number 1 as we are on the second spot currently. The number of votes Steemians have given out is over 5k so far and we have less than a week to make the winning a reality. Click on this link below to vote for the Steem ecosystem.
https://noonies.hackernoon.com/award/cjxcaksd46uok0b12ezynf20u
Winning is our habit. Let's go out and get what's ours!