Hello all! If you're my follower, you know I do 2 posts a day. Once in the day time writing about my passion towards #steem #blockchain, another is my weight loss diary. You should notice I skipped the weight loss post yesterday evening as the time seating right at the HF hour on my local time. So I will post that again tonight.
Back to hard fork, I have been worrying and panic"king" about it for weeks now, finally it is live! I noticed there is some hiccups during the night when I was asleep. Some said the chain had frozen, some need to replay. @justyy having both if his nodes replaying now. Also heard @steemworld was down for sometime, may be due to adapting to the changes on #hf21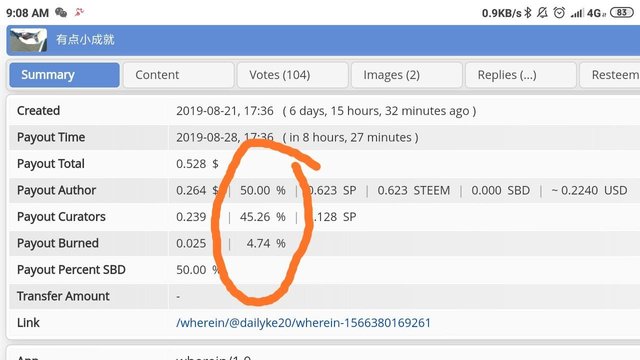 And I, the avid #steem blogger and supporter, of course would like to find out more about the latest version of our block chain eco system. So the first thing I got into steemworld is checking on my post payout. They look OK, virtually the same as pre hard fork. I noticed the post payout had been adjusted to 50%. And now @steemworld will declare clearly on beneficiaries cut.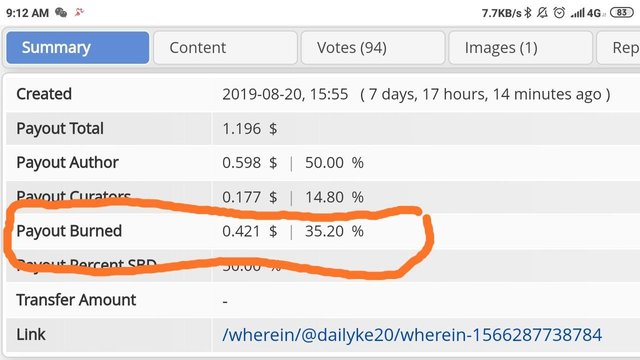 One thing funny, when I checked on ore HF21 posts payout, they seemed to be using the same algorithm to calculate the payout with 50% split. And therefore, the original 75% portion goes to author, is now being cut away to 50%, balance 25% will be lump together in the burn column.
Other than these, I also notice all pending post payout had been reduced by about 20%. Originally I saw 2.2 worth posts today fell to around 1.9 region. Some lower payout post even fell below 1$. But my vote value was originally $0.047 before hard fork, is now $0.058.
I won't day this can deter people from commercializing their steem power. It still a very good business for vote seller. Delegator can still earn very high return, because delegatee can vote for bigger and earn better curation reward. We shall see how this will turn the game around