Justin sun is known for Peiwo, TRON, and BitTorrent. He also has a big name in Crypto space crushing over 2.1 million followers on Twitter and more than 1.3 million followers on Chinese social network Weibo. A few minutes ago, a rumor started circulating when a Chinese news outlet published an article about "Justin trying to acquire Steemit". The article is not present at their website at the moment or probably it's not opening for me.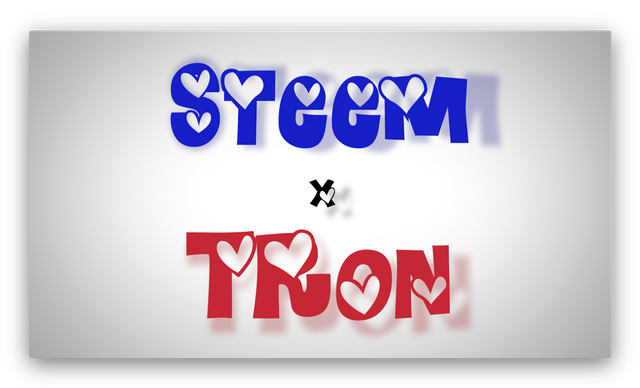 Thankfully, this news was picked by multiple Blockchain & Crypto related media websites as well:
We always find ourselves cursing Steemit Inc., for not being too much vocal about their plans on how to takeover the world. Although it's been changing recently. So this is the first time I am not a part of that cursing group.
"Save the Best for the Last"
- They
Steemit Inc. might be waiting for it till the end of 2019 to blow out the news to us.
Happy New Year 2020, People!
This could be a game changing move for Steemit Inc. before they release Communities and SMTs. We still don't know the authenticity of the news. It's too much stupid to anticipate big things so early. But here I am giving you two good reasons why this could be true:
Last year around same time, WE bombarded Justin's twitter account with STEEM, STEEM, STEEEEEEM. Over 200 comments and most of them were from us.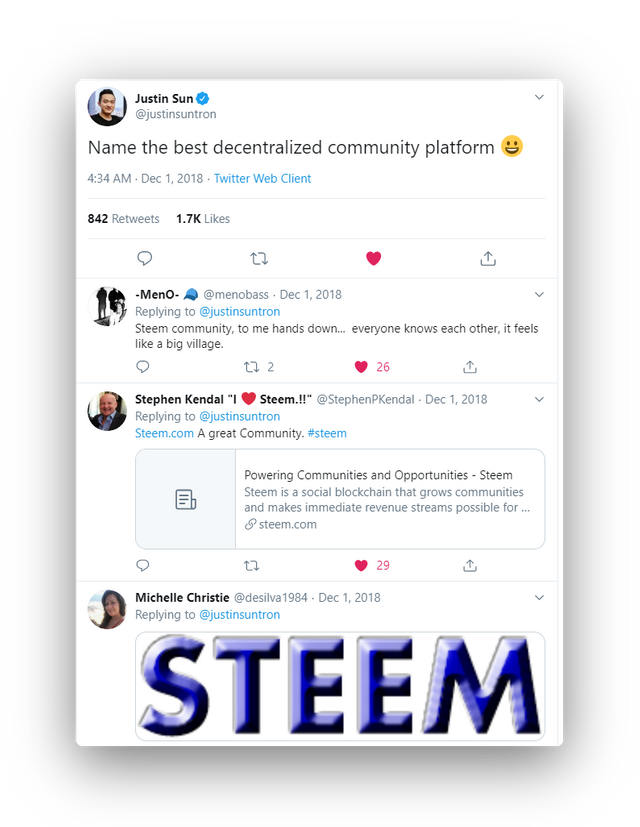 Soon after, he posted this tagging @ned on Twitter. He thinks that TRON foundation and STEEM shares the common focus on community building: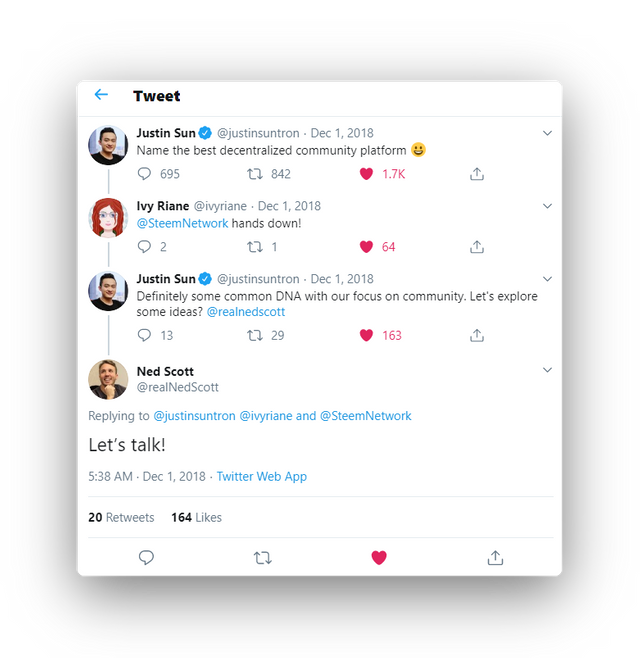 I hope @ned and Justin had a good long talk which is why we are probably hearing this news after a year. ;)
"Take Time but do Amazing Things, Together, Forever."
- me
Blockchain philosophy is based on collaboration. We are going to grow more when we do it together rather than competing with each other. It's that simple!
Recently Justin announced several partnerships with the Bittorent & Tron Ecosystem. Who knows he might be talking about a possible acquisition of Steemit Inc., or just Steemit.com or probably creating another badass gaming DAPP on STEEM, gawd knows!!!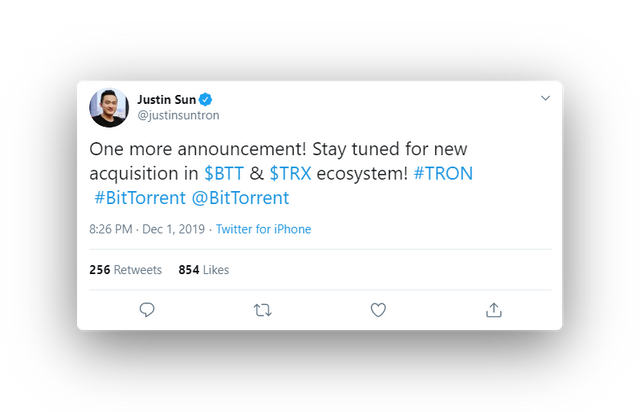 It could be anything or a bummer. Bummer for STEEM and Hummer for someone else. xD
As a Steemian, I think, an association with TRON foundation in anyway going to help both sides. STEEM sucks at marketing. That's the truth! We are so busy creating a mind-blowing platform that we fail at story-telling for various reasons. That's where Mr. Justin comes in. We as a community have emerged from "Just a blogging platform" into many different things for developers, entrepreneurs, investors and creators. Free, 3s transactions can scale online businesses anywhere in the world with lowest capital possible. With SMTs, we aim to tokenize the web.
On the other hand, TRON Foundation is aiming to (decentralize the web). Haha, Similar AIMs. And they have been doing it pretty well so far. As per Dapp.com's Q3 2019 Report, "TRON has added another 500,000 users on the mainnet in Q3 - with a total amount of over 3.7 million mainnet addresses - it has become the largest blockchain platform that launched since 2017."
Well I am ready for an acquisition or a possible collaboration. Let's join hands together. What do you guys think? Share your thoughts about the News in the comments! ;) I hope this doesn't stay a rumor and something huge comes up. :D I am hopeful!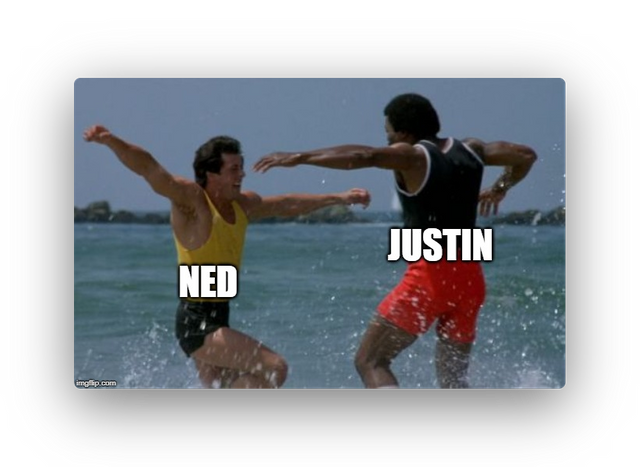 @ned and Justin chilling in Bahamas working on the next big thing.
---
---
Liked the thumbnail? I will make one for you. 30 STEEM only! Discord me @ hungryhustle#4487