English and Spanish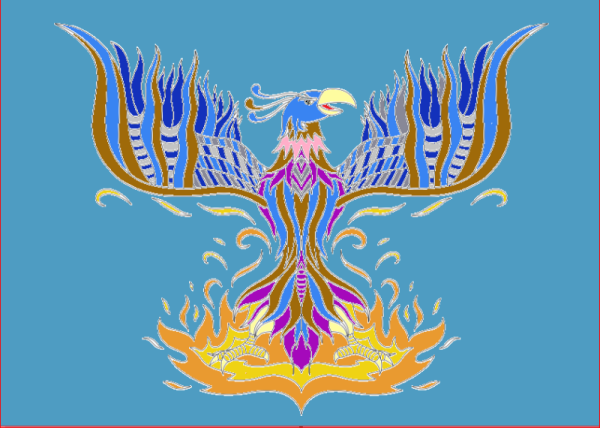 This is my own digital artwork
English
Woke up today to the fact that some friend's accounts have been hacked into by unscrupulous means and persons, and we don't take too kindly to that.
So I'm going to reiterate my basic recommendations for anyone who values their account:
Use your posting key for any transaction related to publishing only. Do not use the active key.
Use the active key for KeyChain and SteemConnect only, as this allows access to the wallets.
Do not use the master key for anything except resetting the passwords, and always save it to a USB device and print it out or copy it so you have a hardcopy of it and save it with your valuables.
If you find that you have been hacked, immediately use your master password and change the other passwords, both the posting and the active keys, and file to recover account at Steemit.com.
Remember that as long as you hold the master password, the hackers can only change the routing and they cannot block you out.
If someone has started a powerdown on your account, @guiltyparties recommends:
a. Revoke all of your posting authorities at beta.steemconnect.com/revoke/applicationname
(look on Steemd.com)
b. Your vesting route has been changed (meaning the hacker is powering you down into his own account)
c. Follow this guide to get it fixed: https://github.com/gryter/plentyofphish/blob/master/guides/routes-guide.md
Once you get everything back under control, I would definitely change the keys again, including the master key, but that is me, I like security steps.
And the most important step in all of this key and password information and safety and security information is do not click on any links about free Steem giveaways, and also the generic warning that if you don't know who that link belongs to, don't click on it.
We wish everyone here in the Steemisphere to have a safe and enjoyable time and not have to wake up to friends or family or yourself at the hands of one of these kinds of people in the process of draining the account.
As always, if there are any errors or inaccuracies, I welcome the critique and letting me know so that I can update immediately.

Spanish
Hoy me he despertado con el hecho de que las cuentas de algunos amigos han sido pirateadas por medios inescrupulosos, y no tomamos muy amablemente eso.
Así que voy a reiterar mis recomendaciones básicas para cualquier persona que valore su cuenta:
Use su clave publicación para cualquier transacción relacionada con la publicación solamente. No utilice la tecla activa.
Use la tecla active solo para KeyChain y SteemConnect, ya que esto permite el acceso a las billeteras.
No use la tecla ** maestra ** para nada excepto restablecer las contraseñas, y siempre guárdelo en un dispositivo USB e imprímalo o cópielo para que tenga un copia impresa y guárdelo con sus objetos de valor.
Si descubre que ha sido pirateado, inmediatamente use su contraseña maestra y cambie las otras contraseñas, tanto las teclas de publicación como las activas, y solicite la recuperación de la cuenta en Steemit. com.
Recuerde que siempre que tenga la contraseña maestra, los hackers solo pueden cambiar la ruta y no pueden bloquearlo.
Si alguien ha iniciado un apagado en su cuenta, @guiltyparties recomienda:
a. Revoque todas sus autoridades de publicación en beta.steemconnect.com/revoke/applicationname
(mira en Steemd.com)
b. si. Su ruta de adquisición de derechos ha cambiado (lo que significa que el hacker lo está apagando en su propia cuenta)
c Siga esta guía para solucionarlo: https://github.com/gryter/plentyofphish/blob/master/guides/routes-guide.md
Una vez que vuelva a tener todo bajo control, definitivamente cambiaría las claves nuevamente, incluida la clave maestra, pero ese soy yo, me gustan los pasos de seguridad.

Y el paso más importante en toda esta información de clave y contraseña e información de seguridad es no haga clic en ningún enlace sobre obsequios gratuitos de Steem, y también la advertencia genérica de que si no sabe quién es el enlace pertenece, no haga clic en él. Deseamos que todos los que están aquí en Steemisphere tengan un momento seguro y agradable y no tengan que despertarse con amigos, familiares o usted mismo a manos de una de estas personas en el proceso de vaciar la cuenta.
Como siempre, si hay algún error o imprecisión, Agradezco la crítica y me avisas para que pueda actualizar de inmediato.

Thank you @liberty-minded and @jimramones for this awesome gif

To learn more about either of these projects, please visit: @heyhaveyamet or @steemterminal