I joined for a minute (that's all I have free at the moment, I am ready to leave my home again..) and I saw that that the steem rate dropped a bit. This means that many of steemians may not contribute so of course .. I had to check in!
I laid my hands to a very very old camera of mine, and I am trying to get the hang of it. I have managed to find out how to take a photograph and how to make a video. Let's see if I get to do what I want with it.
If it all goes well with my plans I will get a better, bigger, prettier camera and then you can admire great images and videos from my place @aboutheraklion!
At the moment I am leaving you with an image I created with prisma app, from one of my recent beach visits!
I hope you like it!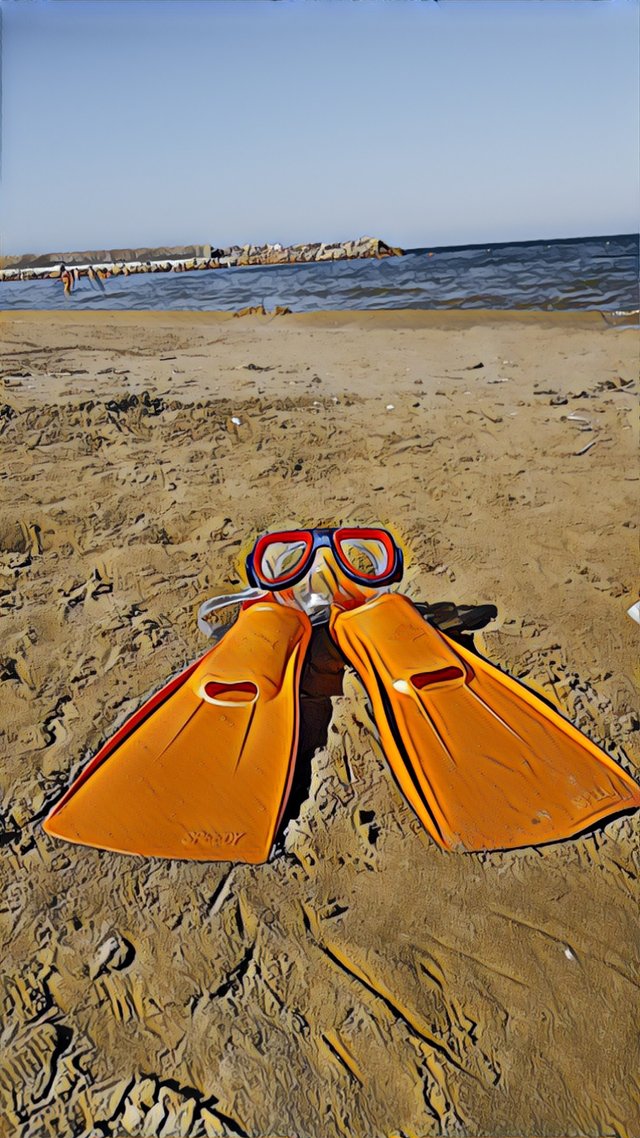 p.s. Take a look at the #steem2020 contest by @@@pennsif!