I've officially been part of the Steemit community for 42 days. Here's what I've learned, which will henceforth be known as:
The 3 C's of Steemit, from a blockchain newbie
Catchy, eh?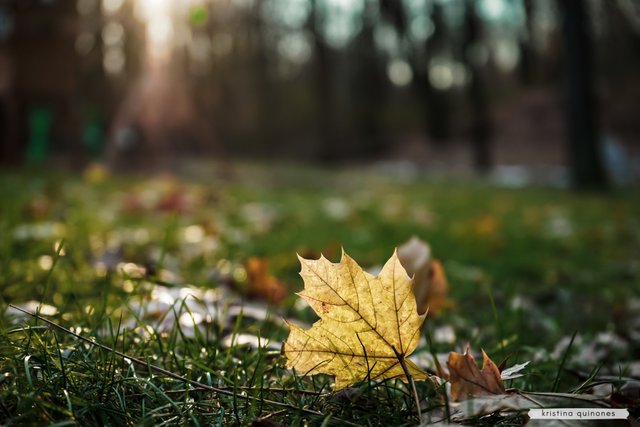 Photo for attention; taken about a year ago. Man I love backlight + bokeh.
I did mention that the fall season is upon us, right?
---
Content is king. And queen. And jester.
A compelling read will always be a compelling read because good content is platform-agnostic. You'll see a wide range of writing and artistic skill on Steemit, but the basic tenets of how to write (or how to create) do matter here. I posit that quality content creation matters even more here than it does on other social media platforms because of the built-in decentralized incentivization and, let's be real, the earning potential. Yup, even if that earning potential is somewhere upwards of not-that-many-actual-cents a day.
My understanding of HF21/22 is pretty much limited to "Downvotes. Also, everything went down for a little while there." But even I, a veritable blockchain Luddite, can see that the changes instituted were put in place to protect the platform and its content creators.
Curation is (lock and) key.
Curation efforts put organic discovery into overdrive and kickstart authentic engagement. Curators tirelessly sift through the abundance of content to find the diamonds, the pearls, and the gold. They seek high and low to find quality content to share and promote. Sure, rewards do play into this, but the art and act of curation are inherently altruistic, and that's what makes the Steemit blogging community special.
Curators, y'all rock. I definitely stumbled upon Steemit at the right time, because the #newsteem era of objective-based manual curation is in full swing, and that's totally in line with the concept of value for value — a maxim that I hold dear.
Community is everything, and then some
If a tree falls in the forest, then what?
That's... obviously not how that saying goes, but to illustrate my point: you could be a talented wordsmith, photographer, or [insert thing here]. But if nobody knows you or your work even exists, how will they ever have the chance to enjoy what you've put out into the world?
Effective self-promotion can be painful, so if you're new here (like I still am), I urge you to be a part of the community. You'll find support— I promise.
Use applicable tags and find relevant tribes
Ask and answer questions
Be meaningfully involved in conversations
And remember: the community drives everything on Steemit and other blogging dApps on the STEEM blockchain. Be kind and be fair. We've all got a stake in this.
---
Big shout out to these crews, whose admins and members have answered my questions, curated my content, and welcomed me into their communities.
Thank you.
@travelfeed, @steemitworldmap, @heyhaveyamet, @steemterminal, @curangel, @steemitmamas, @ocdb, @curie, @qurator, @c-squared, @innerblocks, @photostreem, @crowdmind
---
camera info
hello there
p.s.
This post may contain affiliate or referral links. That means if you click through and complete an action like registration or making a purchase, then I may get a commission or referral credit - at no extra cost to you.