HF21 is coming, soon.. yes, tomorrow it's here!
Let's ask another question firstly, are you going to add your vote to a post that is promoted up to $30 or $40?
Source
Post HF21 there is a chance that said post may be flagged for any number of reasons, be it simple disagreement of rewards, it's a shit post, it's a dTube shit-post (there seems to be many of these), or it's revenge flagging.
I can't seem to abstain using the old term, 'flagging', and anyone who reads this is likely to know the term.
If you vote on a flagged post, then your curation rewards will suffer.
I am always loathed to vote a post that had this much in rewards as I always had it in my head, 'This already has enough', that is unless it has got there organically.
OCDB - The King of the Bid Bots
I say this in a positive way. Most of the content upvoted by @ocdb is much better in all ways than the vast majority of posts.
While you could say I'm a hypocrite for using @ocdb in the past as a bid bot 'experiment', well I'm not going to use it going forward, or at least this is my stance right now.

Source
Yes, it's been changed to accommodate HF-21 in terms of ROI, but I for one am going to set an example and will say, 'Thanks for but no thanks'.
I like and respect @acidyo for creating his project, and making this a white list only project but I was never truly comfortable using @ocdb for propelling my posts up and I think he's aware of this.
The other thing to make note of is that @ocdb posts are in no way immune from the flagging crew. It may be the 'best of the bots' but we are all in charge of our stakes.
'I can't see an anti-ocdb fund being created for @ocdb posts that have huge rewards pending, so you may be taking a risk by using @ocdb though it may be less of a risk than all the others.'
I would rather not get embroiled in stupid petty wars when the fighting starts, and it will start, I don't think anybody will dispute this.
Source
One of the reasons I was using @ocdb was to gain the fabled (70) reputation. Yes, reputation means shit I hear you all say but there's just something about it that is desirable.
Now At (71), I'm happy with what I am, and this places me in a better position when it comes to potentially losing reputation regarding flag wars.
With 'New STEEM' coming soon means change. Are we going to have anti-bot gangs roaming the blockchain picking on anything penetrating Trending that is not truly organic?
The Steemit Trending page is never going to look like the CreativeCoin, SteemAce or PalNet one, and what happens from Tuesday, 27th August 2019 is still all a question mark for us.
I am a content creator at heart and would rather take a stance such as 'Switzerland' did in World War II.
I'll watch the action from the sidelines and with my content being NOT subject to bots, it may well escape unwanted attention.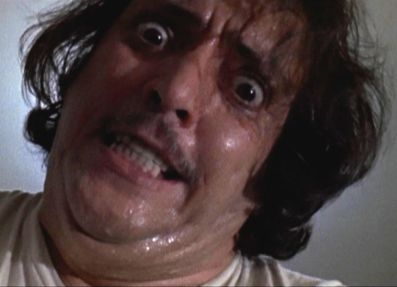 If you found this article so invigorating that you are now a positively googly-eyed, drooling lunatic with dripping saliva or even if you liked it just a bit, then please upvote, comment, resteem, engage me or all of these things.