...'If your a newbie and reading this, don't be deterred, just be yourself and honest about what you write.'...
Today I found myself again looking through the 'new section with ALL tags selected in hopes of finding something promising.

Source
I found little, well nothing but the same old material as usual besides one decent introduction post (mentioned further down)
Let me highlight some things I generally bypass so you don't do it, and I don't bypass 'your' content.
Ten this, Five this, Twenty this
Don't understand? Ten Best Ways to Lose Weight, Fifty Places you should Visit before you Die, Five Ways to Pluck Bum Hairs from your Arse, One Hundred and Twenty Sex Positions that will drive your partner wild.
The last one we would all look at, I know I would but it probably would still not get my vote.
Why do I bypass these? It's typical newbie content and screams of plagiarism.
Even if it's not been lifted directly off the internet, I will assume it has and move on to find something that I feel is more original content.
…'Fifty Places you should Visit before you Die?'…
Has the author visited all these places and taken all the stunning shots I'm looking at? I seriously doubt it as they often are of the quality National Geographic publish.
@mindchop is a new account (November 2019) and was doing well using @threespeak until @steemflagrewards picked up on some Bid Bot Misuse.
More recently the rewards have floundered to zero, most votes were coming from @oracle-d, @starkerz and the @threespeak accounts. They may or may not continue but I doubt @mindchop has a real audience.
This is not so much about abuse but that topic of 5 this and 5 that. Is it really adding any value and does anyone care?
You can find this content all over YouTube but using bot's may have resulted in the death knoll for @mindchop's account. Only time will tell.
Steemians are an unforgiving bunch of bastards, so take heed.

Source
This is more typical and may well be original content. It's got a pending reward of $0.00 and not even a single vote. Do you see what I mean?
The information within is decent enough if you are travelling to Egypt but nobody is giving it a second look because of the assumption of plagiarism.
...'if there's even a sniff of doubt that what you write is not your own content, expect little to happen'...
The author's name (listed on his profile) doesn't really match the lady in the picture. My Slobbery senses tell me something is not quite right.
Lastly look at this post, it was my second ever post and fits in this category perfectly.
It took me ages to write the damn thing and earned me…, can you guess?
Source
THREE votes amounting to $0.00, and it was not the only $0.00 I received back in March 2018. I didn't bother writing anything in this vein again.
The gems image was stolen, not cited and that's because I knew no better.

...'Hallelujah for the @resteemable 'service' vote! If I didn't get a helping hand I would have received much much much much less!'...
The Introduction Post
I am always looking for these, especially detailed ones. Having a great welcome is a good way to start a new person, and gain some followers.
Let's check one out that is the wrong way to go about this.
Source
Good name, nice logo (hope it's your own), but that's where it stops. Not revealing personal details is fine, many choose not to, but tell us a little more about yourself.
I can't give this a vote, but I'll keep an eye on it so see if anyone thinks it's amazing and deserves $10.

Source
This is a decent introduction post, and great name to boot! We have several nomads already but there's room for another.
I noticed this author's debut post and was hoping he would produce a follow up. Hopefully @journeyofanomad can gain some traction and get his account going.
You get only one chance at the #introduceyourself tag. Use it more than once and you will get ignored, warned or even down-voted.
If your account is old and you just posted using this tag then you may be viewed with suspicion.

Source
@cryptotrix has written a decent intro post so why is it sitting at $0.00?
Steemians are like bloody detectives and are very protective about the diminishing daily reward pool. We want the rewards to be distributed to genuine new people only.
He may well be genuine but his post history will be considered. Have a look and make your own mind up.
...'as an exercise you tell me why it's zero?'...
I often feel that Interpol should recruit the STEEM anti-abuse crew members as senior operatives.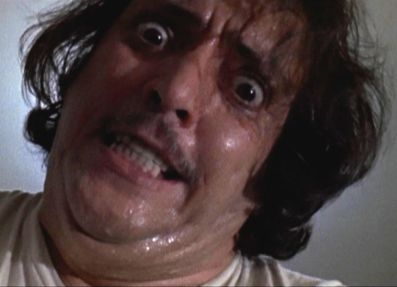 If you found this article so invigorating that you are now a positively googly-eyed, drooling lunatic with dripping saliva or even if you liked it just a bit, then please upvote, comment, resteem, engage me or all of these things.