It was a wild few days.
Yesterday, we heard from the Steemit Inc team. @andrarchy did an interview which helped to clarify some things.
The takeaway from all of this is that Justin Sun did not buy Steemit Inc to get a bunch of Tron blockchain developers. He already has that. The value of the team is to keep working on Steem.
This is very encouraging news. Many feared the worst based upon the initial tweets that were sent out.
Essentially, it looks like business as usual for the Steemit Inc team and the community at large. The big difference is there is a new owner of the company.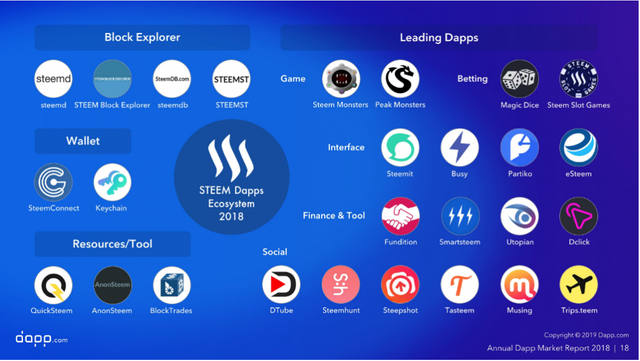 Source
In listening to Andrarchy speaking, it sounds like Ned went from being an unsuccessful leader due to being ADD to completely disinterested. He was also able to mix in a great deal of inability to make decisions while suffering tremendous financial restraints.
Ultimately, even though things were able to turn around some in 2019 with a focus on cost cutting, the organization was never able to get to the "thrive" stage.
It appears Ned was in over his head.
None of that matters anymore. He is officially gone from Steemit Inc. If he sticks around, it will be as a community member, one he was not very active in.
The switch to Justin Sun owning Steemit Inc is a major transition. One other major thing I got out of the interview is the fact that Andrarchy said that if Sun is presented with an idea he likes, his approach is "go go go". This is a benefit of having someone who does not have the money issues that plagued Steemit Inc for so long.
The team was also caught off guard a bit by what took place. They had an idea that talks were being conducted and that a contract was signed yet did not know about Sun until the news broke. We can only imagine the range of emotions they had with fear for their jobs placed upon everything else that was swirling out there.
Fortunately, the Steemit Inc team is remaining in place. They took a lot of abuse for the community over the years and, it is becoming clearer, unfairly so. It all started from the top. It is hard to accomplish much when the focus is constantly being switched from project to project.
While we can never fully know what the intentions are, it does appear that some assurances were made to keep a lot the same. The major difference is there is some money and a marketing team in place. Sun is known for garnering attention and that will only help Steem.
About 14 months ago, the community learned of the dire straights that Steemit Inc was in when it came out that 70% of the employees were being let go. What resulted, in my opinion, was a strengthening of the community. Over the next couple months, people got together to ensure that the platform would not die.
I witnessed the same thing this weekend. When the thought of being Steem being threatened arose, people got active. Essentially, you could say a line in the sand was drawn. There is no way the community was going to let what we worked so hard on being taken and destroyed.
That does not appear to be the case. There is new leadership at the top of Steemit Inc. This could present a grand opportunity. Whatever money was laid out is seeking a return. With so much STEEM owned, it is only in Sun's best interest for Steem to become massively successful.
Source
For that to happen, it is time for everyone to do what they do best. Each of us has a role here. The Steemit Inc team, is seems, has the blessing to keep on the path they were in terms of bringing out updates and features that will separate Steem from all other blockchains.
Ned was one of the founders of Steem and for that I am grateful. However, things went awry the last couple years and, sometimes, it is best for all to move on. I wish him well in whatever he decides to pursue.
For now, we all can stand behind the partnership (merger, acquisition) and see where it goes. One of the biggest benefits out of the uncertainty this weekend is how quickly the community can respond and the force behind it. Make no mistake, this goes far beyond bags of tokens. There are a lot of people here who have the feeling that this is "home". Thus, when it is threatened, the response is powerful.
The strength of the community will only serve us well going forward. In the past, one of the major complaints was that our voice "fell on deaf ears". That is not going to happen again. I think it is evident we made our feelings known on Friday going into Saturday. As a community, we are much stronger than we were a couple years ago.
After a numbers of days being distracted, the focus can now revert back to making Steem one of the best platforms in the decentralized world. Of course, going overlooked is the fact that Communities is going to be released in the next week or two.
That is one update we waited a long time for.
It is possible, with the new players involved, we see things moving at a much faster pace now. Sun is not one to sit around and wait for things to happen. While that can take us out on the ledge at times, it is a much better approach than being stuck in neutral for years like we were.
The future is very bright with Steem.
---
If you found this article informative, please give an upvote and resteem.
Posted via Steemleo