Holybread is a new RPG style browsergame on steem that has just been released on 27 January 2020.
Time flies. It is another weekend.
The buying back of breadcrumbs at steem engine would be happening at random timing on Sunday.
With steem on the rise, the buying of items will need lesser steem since the value of each steem is higher now.
I did purchase a couple of items for the first time yesterday. The transaction went smoothly.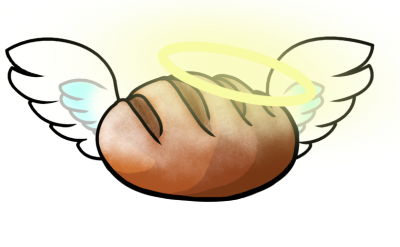 Arena Zone
I managed to secure at rank 14 at the point of this post. Hopefully I can rise and get nice items to equip my heroes.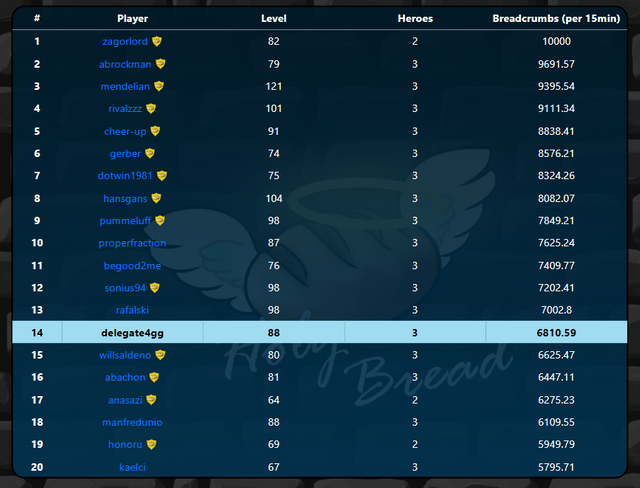 Below is my recent fight history.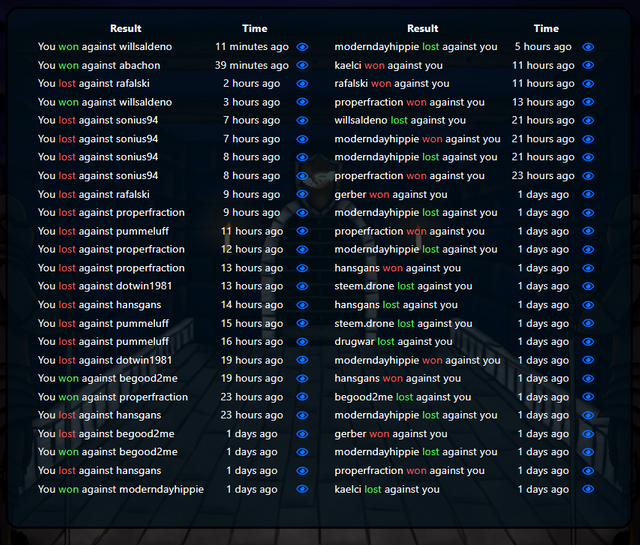 Character Status
My character status had an increase from 39 to 41. It is a nice 2 levels up.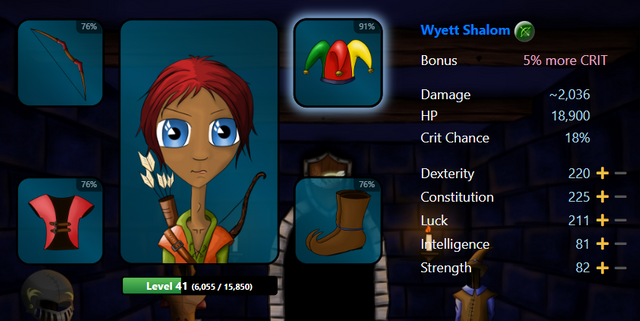 Damage Increase: From 2018 to 2036
HP Increase: From 17840 to 18900
Crit Chance: Remain at 18%
Dexterity Increase: From 218 to 220
Constitution Increase: From 223 to 225
Luck Increase: From 209 to 211
Intelligence: Remain at 81
Strength: Remain at 82
Thanks for reading my status update for my game play of holybread.