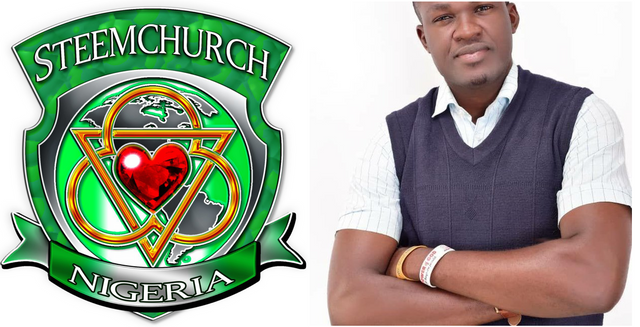 ---
That introduction was really a long one, about 13 minute read that covered a summary of a greater aspect of my life. I had talked faith, sports, investment, career, work and personal life. Thanks to all who curated.
I am in this post officially declaring my readiness to contribute value to this family of God, @Steemchurch and the Nigerian parish. I was actually brought to Steem by brother @Uyobong and he is so obsessed about Steem, Steemchurch in all he says. He's told me how wonderful this community is and I want to be apart of it.
I will make some excerpts from my main introduction post and I hope this community accepts this.
My Personality

Personality threats and tendencies, characteristics and individual life philosophy and rule books are shaped by many factors most specially birth order, I like you to pick up a copy of...... book on "the real you". I totally agree with less.... that rule books can be out lived when one accepts Jesus Christ as his personal Lord and Savior.
I took that decision many years ago and my life has been renewed. I live for him, in him and with him. I constantly renew my mind because daily we face many things that challenge our faith, it's the best decision I have ever taken in life.
Growing up in a Christian family left me with no choice to embrace it because I see it looked good on my parents and elder sibling. So far following Christ Jesus, I am not regretting and will never regret.
I love God's word, I enjoy reading the Bible and excited at fulfilment of God's word in my daily life, manifestation of written prophesies in the Bible thrills me all day long, the naming of Jerusalem as Israel's capital glades my heart, don't forget I am a black Jew by origin. I teach Sunday school in my local church, oh it's always a wonderful experience, they word refreshes my mind, mysteries have never known or read about unfolds and comes expressively and am always sure it's not the I, but Him in me.
I am a member of the scripture union, an international interdenominational organization devoted to making God's good news known to all people of world, especially to young people, families and to promote daily reading of the Bible.
I serve God in the praise team of my church, yes am a chorister. Trained as a back up singer, for flimsy reasons I am yet to fully utilize my gift as a lead singer in the singing ministry. I have a fair knowledge of almost all the instruments, but I chose to major in bass guitar, I couldn't play the keyboard better than my other brothers, they are good in it, so I took to bass guitar, what else do you expect from a middle man.
I am happy to associate with @Steemchurch and I trust this decision will make me happier. I am aware that the Christian faith and other stuffs that edifieth the body are shared in this community. I will put in my best to share my Bible lessons.
Moreover, I will glad to participate in other fun community activities to the glory of God and blessing of human kind.
I must thank all the leaders of this community for all they have put in to make it a place of blessing. God bless you.
I hope to reach you soon with the Word that buildeth.