A case example of people who took the work that was meant for God to do is Sarah and Abraham, Isaac and the wives of Jacob.
THE CASE OF SARAH AND REBEKAH
GENESIS 16:1-4
Now Sarai, Abram's wife, had borne him no children. But she had an Egyptian slave named Hagar; Vs. 1
so she said to Abram, "The Lord has kept me from having children. Go, sleep with my slave; perhaps I can build a family through her."Abram agreed to what Sarai said. Vs. 2
So after Abram had been living in Canaan ten years, Sarai his wife took her Egyptian slave Hagar and gave her to her husband to be his wife. Vs. 3
He slept with Hagar, and she conceived. Vs. 4
Sarah knew she couldn't conceive and she could not go to God to ask of it instead, she took her maidservant and gave to Abraham to lay with to be able to conceive children through her.
Likewise Racheal, who saw that she was not bearing Jacob any children instead of going to God to ask for womb, she took her maidservant and gave to Jacob to lay with and conceive children through her.
GENESIS 30:1-4
And when Rachel saw that she bare Jacob no children, Rachel envied her sister; and said unto Jacob, Give me children, or else I die.Vs. 1
And Jacob's anger was kindled against Rachel: and he said, Am I in God's stead, who hath withheld from thee the fruit of the womb?Vs. 2
And she said, Behold my maid Bilhah, go in unto her; and she shall bear upon my knees, that I may also have children by her. Vs. 3
And she gave him Bilhah her handmaid to wife: and Jacob went in unto her.Vs. 4
And Bilhah conceived, and bare Jacob a son. Vs. 5
Whenever we refuse to let God take the lead, we are bound to make mistakes and carry problem upon our heads.
The first woman (Sarah) saw no wrong giving her maidservant to her husband but what she never knew was that the same thing she did was going to reoccur itself in her generation.
Most times, the negative things we see that occurs frequently in our families and lives is as a result of not letting God take the lead.
THE CASE OF ABRAHAM AND ISAAC
GENESIS 20:1-2
Now Abraham moved on from there into the region of the Negev and lived between Kadesh and Shur. For a while he stayed in Gerar, Vs. 1
And there Abraham said of his wife Sarah, "She is my sister." Then Abimelek king of Gerar sent for Sarah and took her. Vs2
Abraham denied Sarah being his wife but said to the people she is my sister.
GENESIS 26:7-8
When the men of that place asked him about his wife, he said, "She is my sister," because he was afraid to say, "She is my wife." He thought, "The men of this place might kill me on account of Rebekah, because she is beautiful." Vs.7
When Isaac had been there a long time, Abimelek king of the Philistines looked down from a window and saw Isaac caressing his wife Rebekah. Vs. 8
Isaac also denied his wife Rebekah and said to the people, she is my sister.
They both had a reason for doing that, and what was their reasons;
GENESIS 20:11
Abraham replied, "I said to myself, 'There is surely no fear of God in this place, and they will kill me because of my wife Vs. 11
GENESIS 26:9
So Abimelek summoned Isaac and said, "She is really your wife! Why did you say, 'She is my sister'?"
Isaac answered him, "Because I thought I might lose my life on account of her." Vs.9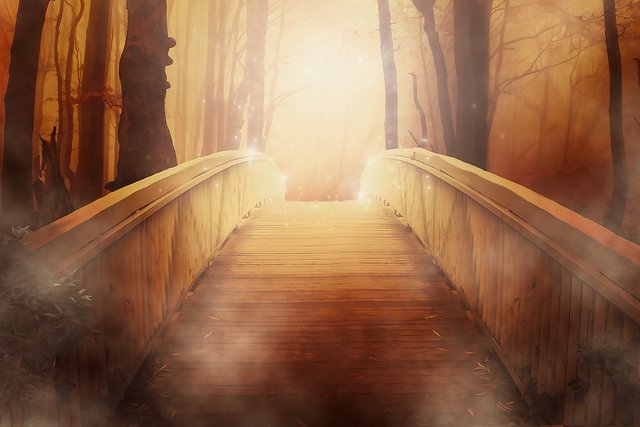 image source
They were both afraid of their lives. This is what happens, when we refuse to allow God take the lead, we will always be afraid of losing our lives, you will live in fear. But when we let Him take the lead, we will be confident because He is the one leading us and He can't lead us into a wrong direction.
Whenever we refuse to let God take the lead in every area of our lives, we will end up making a big mistake that we will live to regret. Let Him that is the light lead you because you will never stumble.
GENESIS 16:4-5
When she knew she was pregnant, she began to despise her mistress. Vs. 4b
Then Sarai said to Abram, "You are responsible for the wrong I am suffering. I put my slave in your arms, and now that she knows she is pregnant, she despises me. May the Lord judge between you and me."Vs.5
Every good thing Sarah thought she was doing became a thorn in her flesh.
GENESIS 21:9-10
But Sarah saw that the son whom Hagar the Egyptian had borne to Abraham was mocking, Vs. 9
And she said to Abraham, "Get rid of that slave woman and her son, for that woman's son will never share in the inheritance with my son Isaac." Vs. 10
Allow God take the lead in your decision making and see how you will live in peace and harmony.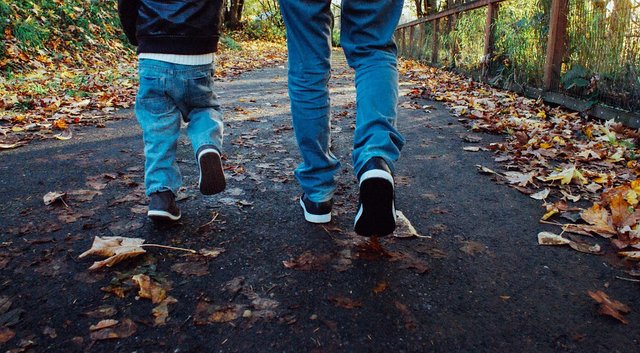 image source
---
Posted via Marlians.com