PHILLIPIANS 3:13
Brethren, I count it not myself to have apprehended; but this one thing I do, forgetting those things which are behind, and reaching forth unto those things which are before. Vs. 13
When God uses one of His servants to bless you, you can appreciate the servant of God but appreciate God much more.
Why you ask and I say because God is the source of the blessing while his servant is only a vessel.
Never turn a vessel into a source because if you do, both you and the vessel may get into trouble with God. It was in light of this knowledge that Elisha, despite his devotion to Elijah did not forget the God of Elijah. He called for the God of Elijah and not for Elijah or his anointing at the River Jordan.
2 KINGS 2:13-14.
Elisha then picked up Elijah's cloak that had fallen from him and went back and stood on the bank of the Jordan. vs 13
He took the cloak that had fallen from Elijah and struck the water with it. "Where now is the Lord, the God of Elijah?" he asked. When he struck the water, it divided to the right and to the left, and he crossed over. vs. 14
Elisha faced a new reality after the departure of Elijah. It was a new phase for him. You need to walk in the understanding that life is in phases. When one phase ends, another begins.
PSALMS 37:25 says
I have been young, and now I am old; yet have I not seen the righteous forsaken, nor his seed begging for bread. Vs. 25
According to this scripture, there is the phase of being a youth another phase of being old.
A new phase had just begun life of Elisha. The phase of Elisha the servant who went everywhere with his master had just ended and another phase of Elisha the national prophet with several attendants has just begun. When the time for his next phase came, he refused to continue in the old phase.
Most times we are clouded with the sorrow of what we lost while trying to move into the next phase that we forget or not conscious of the fact that God wants us to move away from where we were and step into the next phase of our life.
You must be ready to move forward. Stop leaving in the past.
1 SAMUEL 25:1 says;
Now Samuel died, and all Israel assembled and mourned for him; and they buried him at his home in Ramah. Then David moved down into the Desert of Paran. Vs. 1
After mourning the death of Samuel, David continued with his journey. Life continues irrespective of the challenges of each day, and so must you.
Paul had to adopt a strategy of forgetting his past so that he could face his future.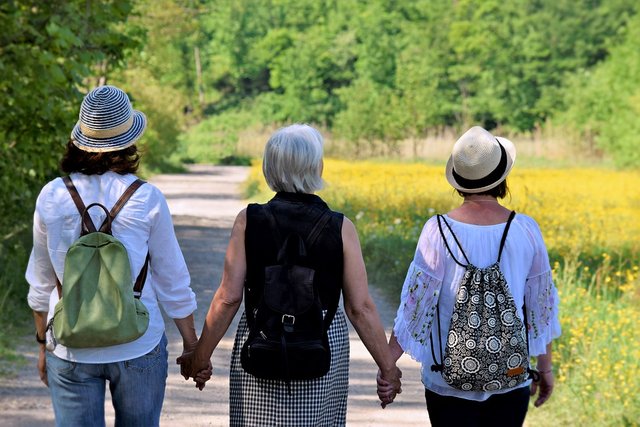 image source
Some people have lost their future to their past because unconsciously, they were never able to put the past behind them.
Stop blaming yourself for the things you now feel you should have corrected at that time and move to something else or change it because you can change it I you want to; you have the power.
This is a new year and a beginning of something great, look at that aspect and don't feel "I should have done this or that last year, I should have put this last year" instead, see how you can start up something that will motivate you.
Am sure you always hearing the adage that says; "As far as there is life, there is hope".
Never allow past failures hinder your future success, never allow past victories and success hinder future ones. Stop dwelling in your past! As long as you remain at that bus strop of life, no new thing will come to you.
---
Posted via Marlians.com