First SteemChurch Nigeria Enugu States Chapter Meetup:
---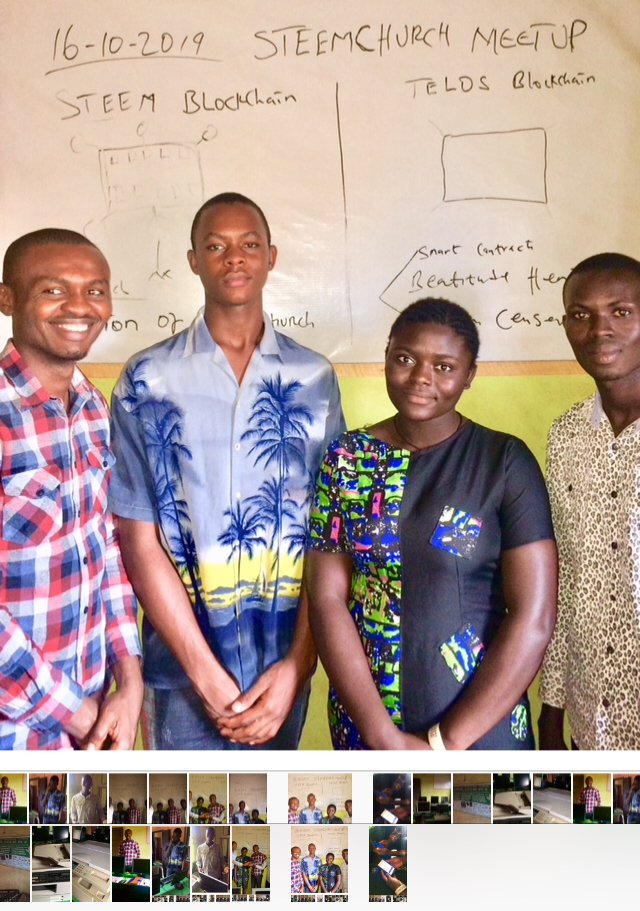 This is our report for a successful meeting of SteemChurch Nigeria 🇳🇬 Enugu State chapter. In line with SteemChurch Telos and Steem blockchain Expansion phase 2, it became necessary that we came together on how to strategize our crusade.
Following our target of 1000 parishioners per month, it became obvious that a concrete arrangement is made in order to achieve such goal.
The meeting was indeed sudden and was fixed within work and school day which prevented many of parishioners from attending especially students, teachers and cooperate workers, nevertheless we appreciate the people that came despite all odds.
Special thanks to the leadership of SteemChurch International Ministry:
We appreciate SteemChurch International Ministry and the leadership for their great support in reaching out to many countries.
We have started the SteemChurch Telos phase 2 expansion, where we will be involved with communities, organizations and schools, this phase is framed in a comprehensive project based on the general vision of Steemchurch "Give wings to freedom, Education without limits".
We want to promote blockchain technology in the world, starting in those countries that have been submerged in economic, political, moral, and social slavery.
Apostle D.
This meeting marks the starting point to reaching out to communities, schools, hospitals, churches, and rural areas, the vision of SteemChurch International Ministry is concrete and alive, and we're planting our vision right in the hearts of the nations!
This is a divine vision revealed to a vessel of honor @sirknight who planted 🌱 the seed in the hearts of willing soul who are willing to heal the earth with love, faith and freedom! Concrete arrangements are in place through SteemChurch International Ministry to bless lives through blockchain, education, science and technology, commerce and industry.
What our meetup achieved:
Special thanks also goes to Mr King, the CEO of Mrkings Computer Academy for hosting us. He is a young man that has great love for humanity and for God, I've been in discussion with him ever since I introduced him to SteemChurch International Ministry, to Telos and Steem blockchain.
Issues Discoursed
How to strategize ourselves in schools, churches, and communities.

How to better arrange our new office donated by Mr Kings to fully represent our Church and blockchain, Telos and Steem alike.
Effective training and registration strategies that will work best in our society.

Arrangements on designing and printing of handbills, posters, logos and signs for effective engagement etc.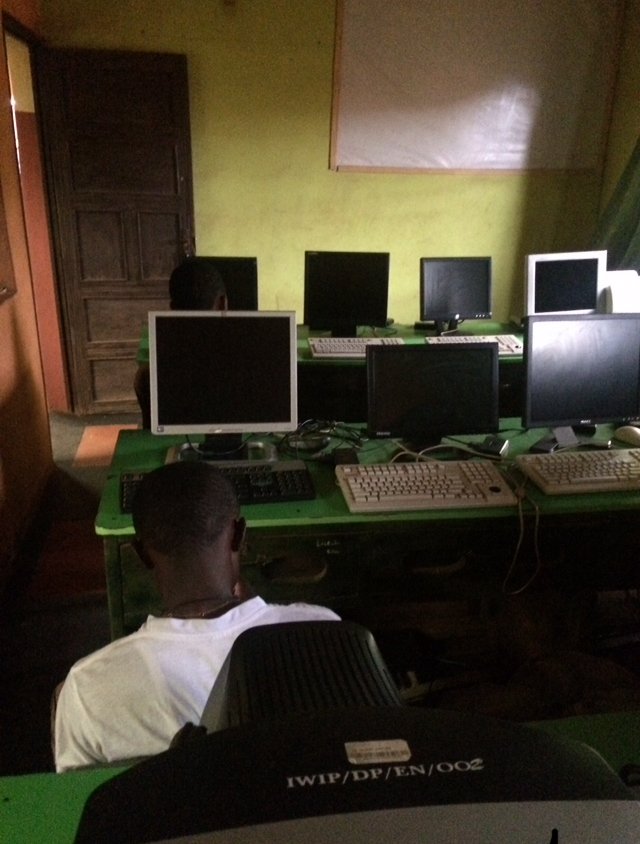 Mr. Kings have agreed to give out his Computer School to SteemChurch International Ministry for anything that will promote SteemChurch outreach in bringing masses to Telos and Steem blockchain where SteemChurch is currently operational.
We're now going to turn this building into a SteemChurch hub for training, workshop and mass registration for Parishioners, Telosians and Steemians alike!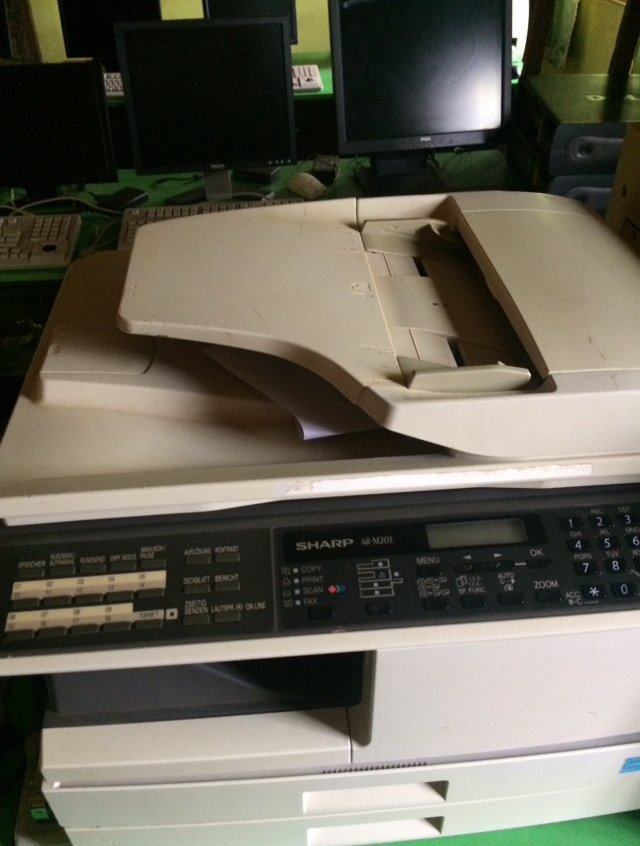 This is amazing and lovely! Everything we could ever need for training and mass adoption are in surplus at Mr King's place.
Good networked computers and Internet facilities, powerful printers for our publishing, designing and printing.
More importantly, his Academic hall is situated at the heart of the city, connecting college of education and The Nigeria Open University.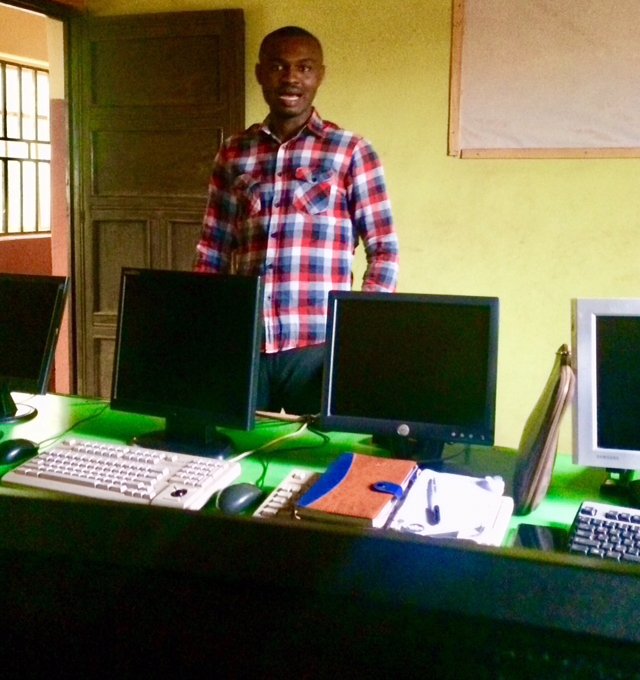 This is Mr Kings taking us on his opening remarks and his introductory speech.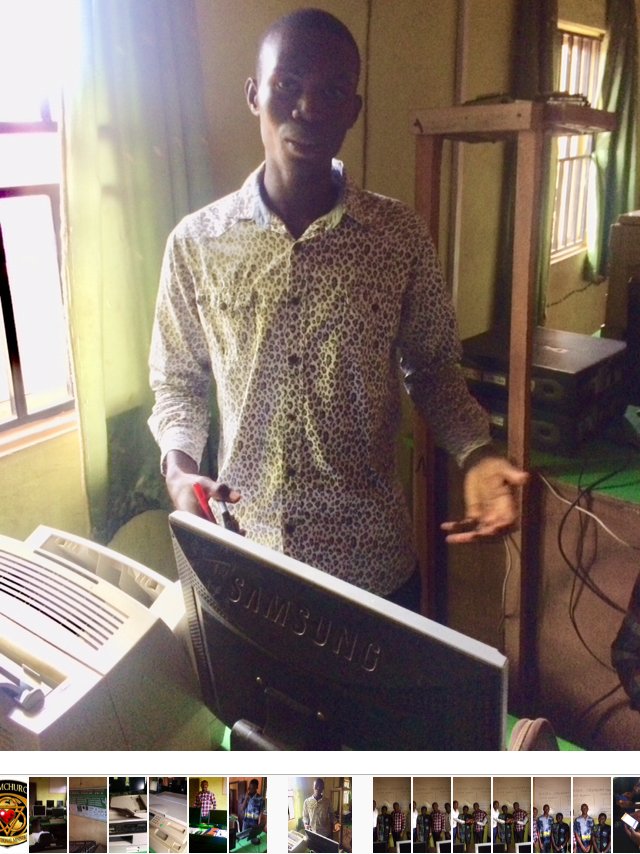 This is Master Titus, known as Titus.jc at SteemChurch Telos and @chitus on Steem blockchain, we concluded his account registration on the hub today after our meeting, he is going to become one of the instructors here at Telos/Steem hub.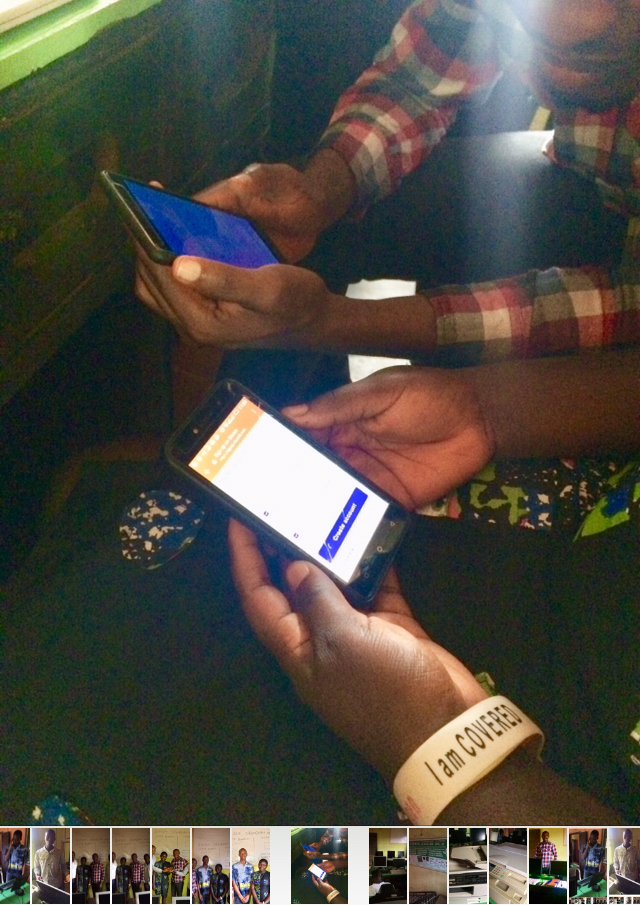 We ended up opening many Steem and Telos accounts for parishioners, teaching them on utilizing their smartphones to transact in Telos and in participating on our Golden Censer Challenge.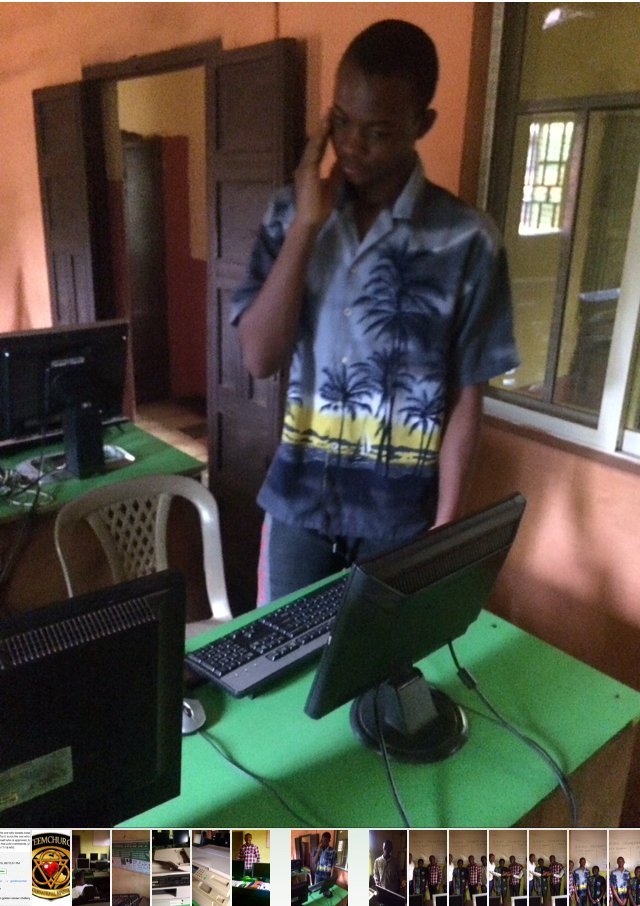 This is the interactive and practical section! Our invitee was on cue waiting for his turn to demonstrate all the teachings he grabbed.
He is a professional goalkeeper, young and promising, eager to invest on Telos and utilize Steem blockchain to promote himself to the outer world.
Beatitude picture: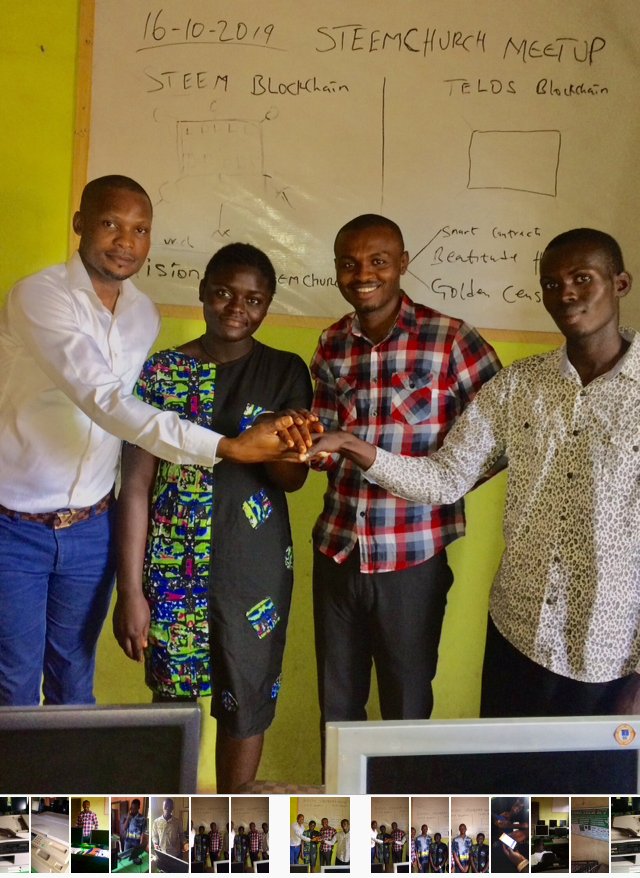 We wrapped our meeting up with what we called a Beatitude Picture in which we joined our hearts and hands together.
Thanks for reading!
---
---
Bible Copyright Reference: "King James Version", Holy Bible.
Please upvote and resteem this post if you found it good for others.
---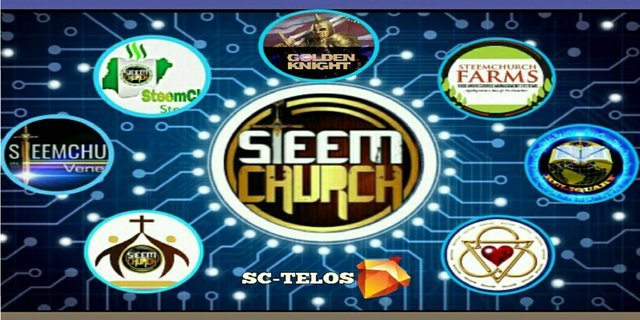 My shoutout goes to our sponsors:
@sirknight,@sniffnscurry,@pennsif,@adollaraday,@fundition,@charitycurator, @theycallmedan,@curatorhulk, @impactn-projects,@partiko.
My special thanks also goes to @adollaraday @reliquary @sniffnscurry @steemchurch @sc-g @sc-v @sc-n @sc-telos and all the parishioners.
Let your light so shine that they'll see your good works and glorify your father in heaven.
Join christian-trail curation trail @ https://steemauto.com , register and help in encouraging one another in steemit.

---
Thanks for your support.
---

You can also listen to our audio/video full gospel messages on our YouTube channel
For prayers and further interactions send us an email at maxdevalue@gmail.com
---
Reach out to me on steemit private chat @maxdevalue
AT THE INCREASE OF HIS KINGDOM THERE SHALL BE NO END!
---
Thank you for reading
---
Posted via Marlians.com