Just got back from walking to Rajadammern Stadium, an orientation trip in case I go there for a Muay Thai match after SteemFest has run its course. About 4 kilometers or so there and back (9,142 steps before noon including my walk earlier today, not bad at all but my Actifit app keeps crashing so that's a post not likely to happen.)
Once getting out of the immediate environs of the hotel and walking west on Thanon Krung Kasem, I was the only farang. Still getting the hang of crossing busy streets, I had a near-miss with a motorcycle.
A lot of little shops along the way, including tiny metal fabrication places: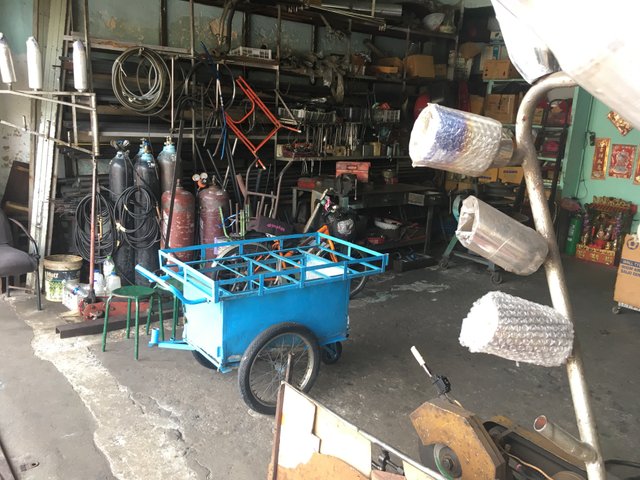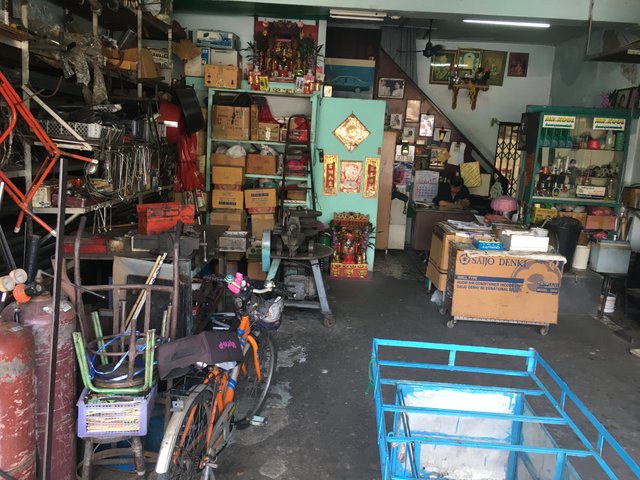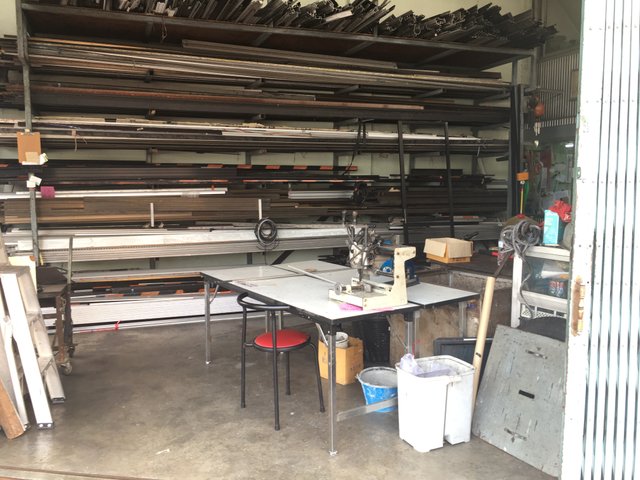 You need to watch carefully where you step, in many places the individual pieces of concrete making up the sidewalks are cattywampus thanks to the roots of trees: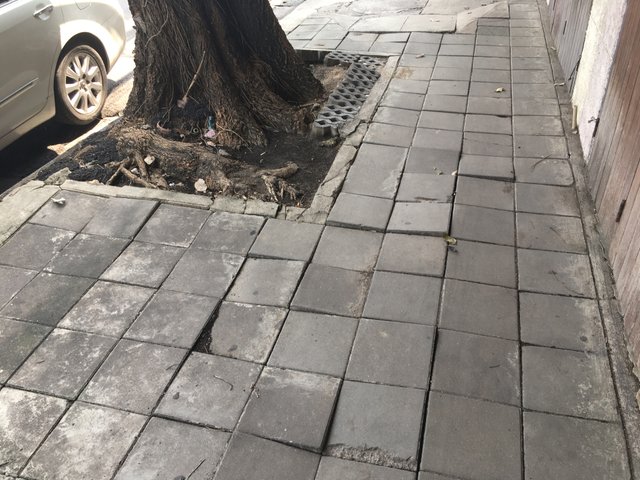 Saw quite a few cats along the way (most feral?), all fairly thin and small. A woman said meow to this little guy, maybe that's a universal onamapoetic word: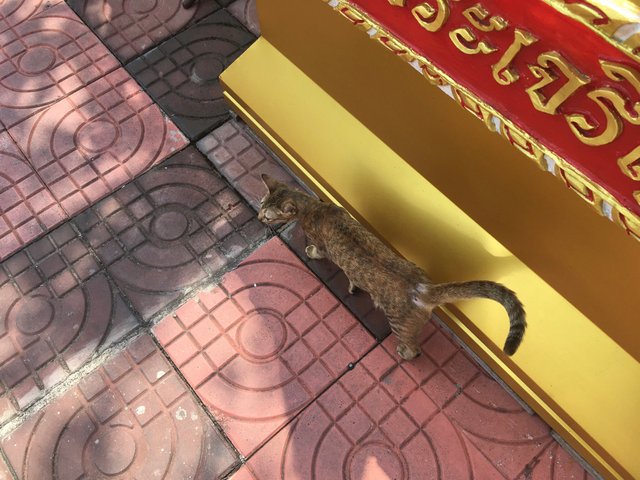 I somehow doubt that this refers to SCT tokens: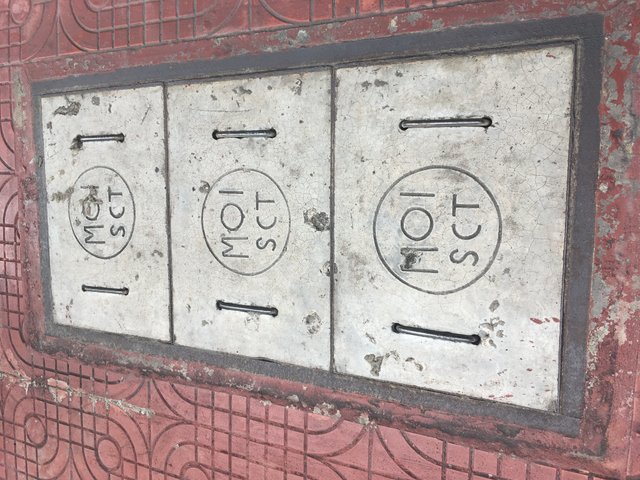 I saw several pay phones en route, none of them in use. Everyone seems to have a smart phone: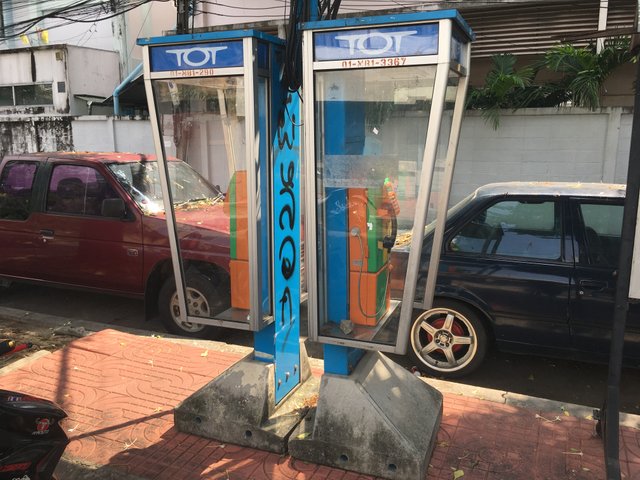 Made it to the stadium. Not surprisingly, it was closed in the morning, fights four nights per week: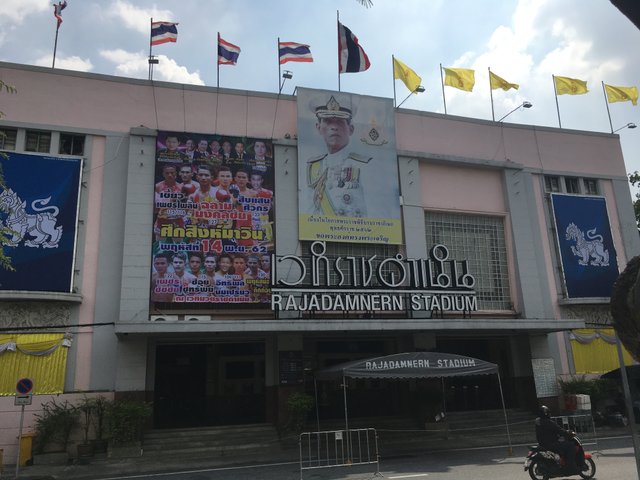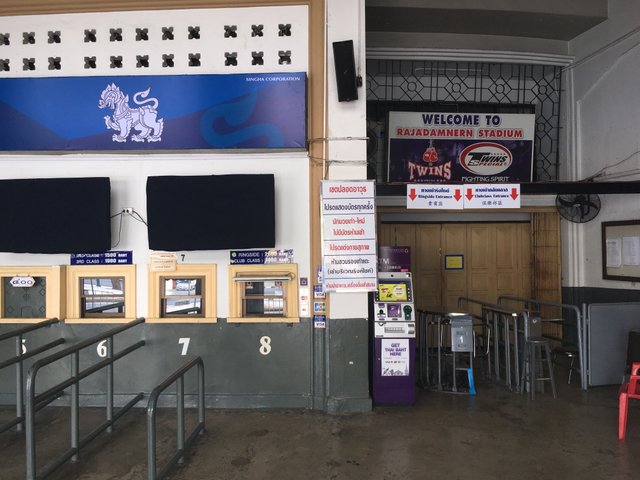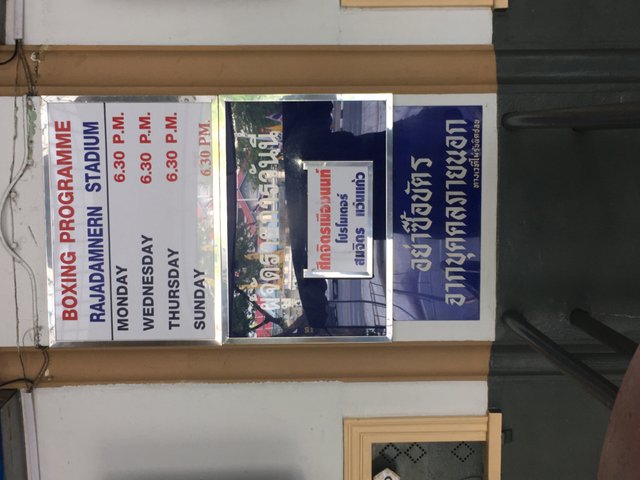 It's across the street from the Royal Thai Army headquarters: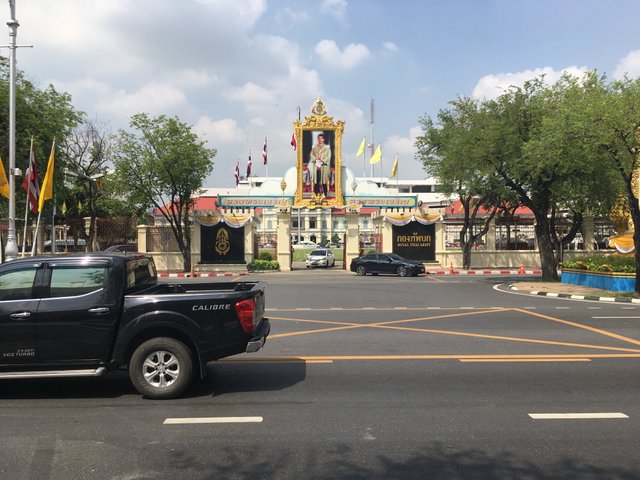 Not sure what's going on with this, in the parking lot of the Somanusviharn Temple: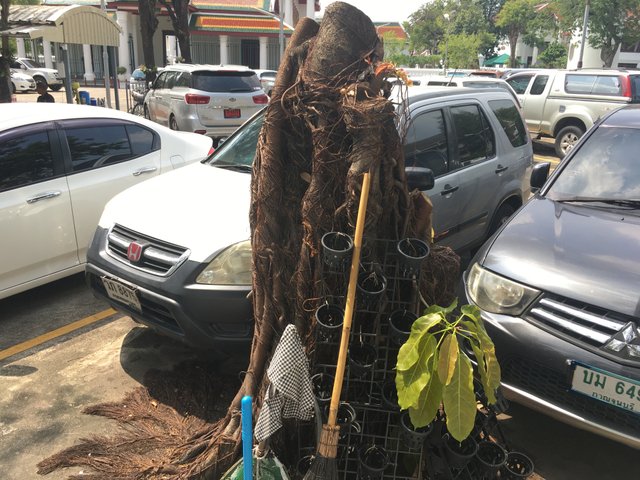 Two hours before SteemFest registration starts, maybe I have time for another walk before things get underway.