After breakfast, I took a short walk around the neighborhood. Street vendors were setting up for the day: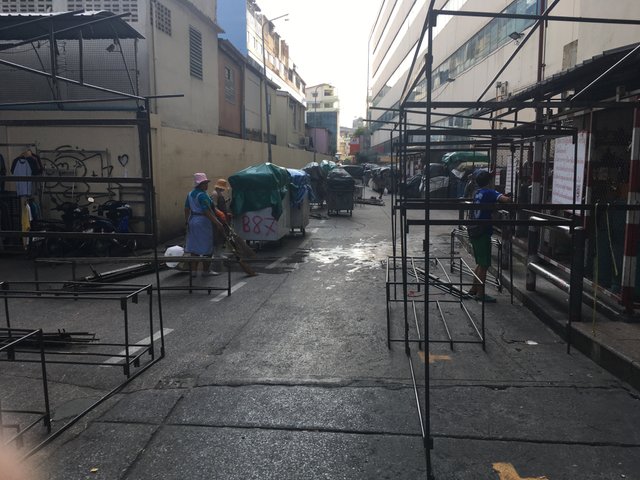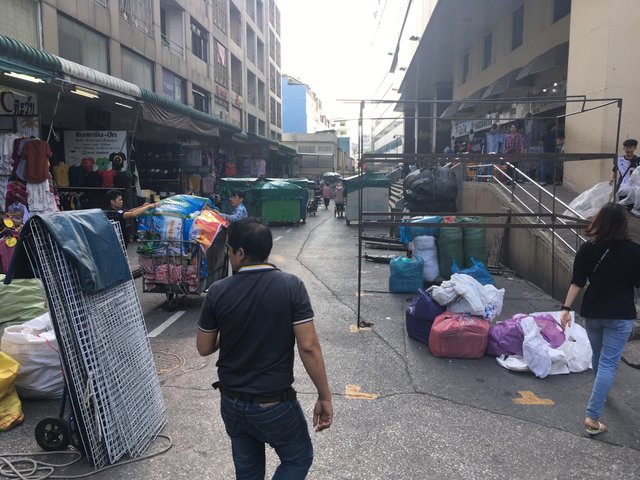 A few blocks from the hotel, there's a 7-Eleven where I stopped to by some bottled water. 7 Bhat each (about $0.23), rather cheap. I will be drinking a lot of bottled water while here; after a 30-minute walk early in the day, I was drenched in sweat.
Grilled fish for breakfast sounds tempting, but I'd already eaten: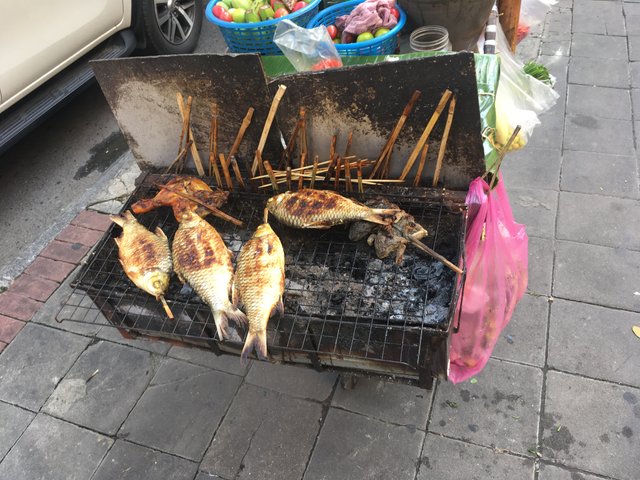 There are plenty of durians if I feel brave. But they cut them open with machetes that probably aren't rinsed with bottled water: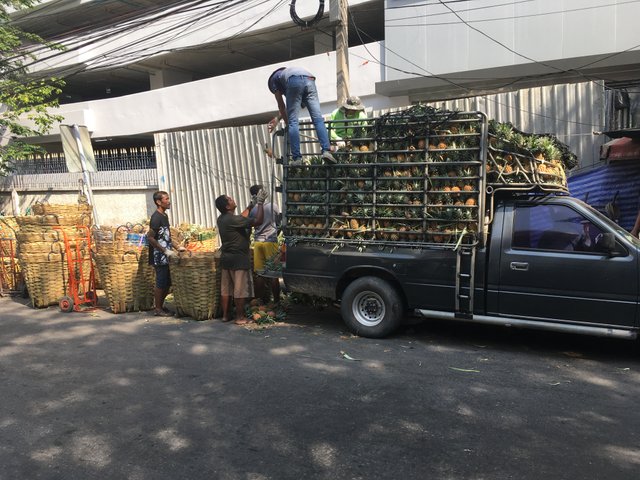 I'm about to head northwest along Thanon Krung Kasem (Thanon apparently Thai for Boulevard) towards Rajadammern Stadium where Muay Thai fights are held four (five?) nights a week. My son's a Muay Thai coach and he really wants me to attend a match while I'm here. I want to check it out during the day before possibly attending a match after SteemFest. A two kilometer walk in the hot sun? I will probably take a tuk-tuk back the hotel afterwards. Steemfest registration is this afternoon. After we all have badges, it will be a lot easier to tell who's who.