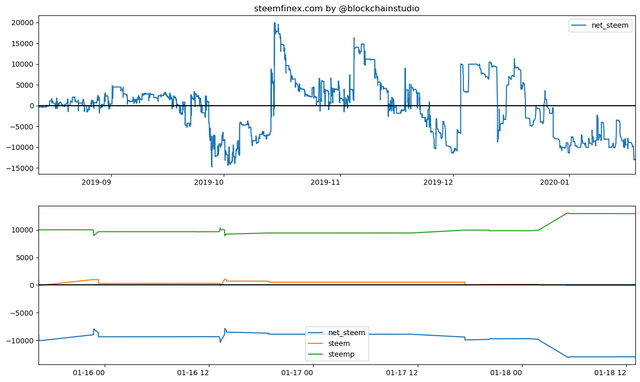 Maybe due to the recent STEEM price increase?
Currently, @steemfinex has 13K STEEMP and no STEEM balances.
It's been a while since the last waiting request.
---
스팀이 그나마 최근 어느정도 상승해서인지 스팀으로 전환하는 수요가 역시 더 많은 것 같습니다.
늘 대체로 그런 상황이 이어지고는 있지만 모처럼 대기신청도 들어오면서 13K가까이 STEEMP가 있는 상황입니다.