I will offer you a video-call to listen to you and try to fix your ordeals. Where there are 'issues', i will find you the 'right tissue'. Note that i am a 'legit illiterate'. This means that i will provide knowledge and solutions contained in the 'no-books', present in the very 'down-to-earth' around you i.e using only simple, relateable suggestions that are practical and solutions that you can apply instantly (without barriers), courtesy of things around you, starting with your very human. 
I understand life and humans in ways that aren't common as i have undergone even the complexest tenets of 'real life'. 
We will discuss your dreams, enterprise, community, endeavor etc (related to any industry, niche or subject matter). I will listen to your undertone and establish where you are at; then, i will find ways to improve your journey and help you build your dreams, exhausting and revealing all available tools/resources and offering you additional tools/resources 'via marlians.com' (and where deemed fit, the MARLIANS tokens).
I will speak in the mind's eye of a legit illiterate and i will use knowledge from the 'no-books'. This will speed you up knowledge-wise (most especially with knowledge contained in the 'no-books' and give you new ways to look or re-look at your journey. 
On general topics, this call will be livestreamed to YouTube giving you access to a copy, while impacting others and the world at large. This streamed will be on UloggersTV.
You can decide to have a private unrecorded video-call for private topics but the pricing is different.
'Certified' uloggers, have a discount. If you aren't 'certified' yet and you would like to become a 'certified' ulogger, please complete these 4-simple-steps.
PRICING
The pricing for the basic version of this gig is '2000 MARLIANS' (for 30 mins of video call). This basic version will be streamed on UloggersTV, allowing you to have a 'recording of the video' for your use.
If you would like a private conversation (premium), that will cost '3000 MARLIANS', for 30 mins.
'Certified' uloggers pay '1000 MARLIANS' for basic gig & '1500 MARLIANS' for premium. 
REQUIREMENTS
Simply leave a comment below or send an email to 'comsilbronze4@gmail.com' to avail of the gig. In either case, simply indicate your interest in the gig and the' version of gig'.
If you want to send in MARLIANS in advance, you can too. Simply send the required 'MARLIANS' to @surpassinggoogle and with the memo 'legit illiteracy mentorship' and leave a comment under this post, indicating that you have made a payment.
Where you don't have liquid MARLIANS, simply get some here: https://steem-engine.com/?p=market&t=MARLIANS
DELIVERY
1 DAY & 12 HOURS
Depending on queues, delivery can be instant or later. Where delayed, i will make it up to you by 'additional video-time'.
PORTFOLIO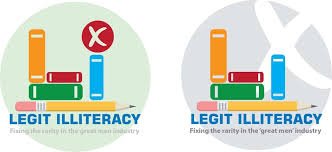 Support Us