I feel very happy !!! and grateful because I received a gift from such a place from Taiwan to Venezuela and all thanks to Steemit.
Me siento muy alegre !!! y agradecida porque recibí un obsequio desde un lugar tan lejano, de Taiwán para Venezuela y todo gracias a Steemit.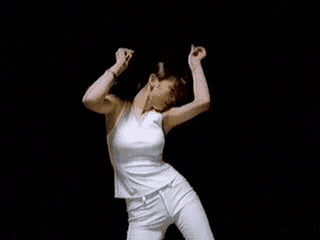 Steemit a bridge for people around the world.
Steemit un puente para las personas alrededor del mundo.
These are textual words that I use
@livinguktaiwan
in a postcard that she sent me, a product of a social experiment that she carried out. At the end of this post, I will leave you the link to read how this experiment came about and what it was about.
Estas son palabras textuales que uso @livinguktaiwan en una postal que me envió, producto de un experimento social que ella realizo. Al final de este post les dejare el link para que leen como surgió este experimento y de que se trató.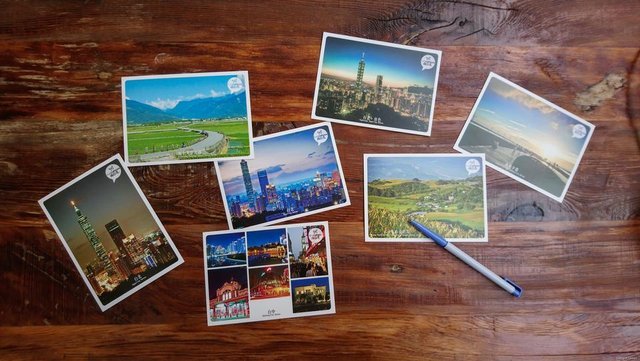 photo by
I never thought that I could communicate with a person on the other side of the world, let alone share a story.
Por mi mente nunca paso la idea que yo pudiera comunicarme con una persona al otro lado del mundo y menos que compartiéramos una historia.
This is my gift, a postcard that brought me a message of friendship, support and hope, regardless of language barriers, distance and time this was possible.
Este es mi obsequio, una postal que me trajo un mensaje de amistad, apoyo y esperanza, sin importar las barreras del idioma, la distancia y el tiempo esto fue posible.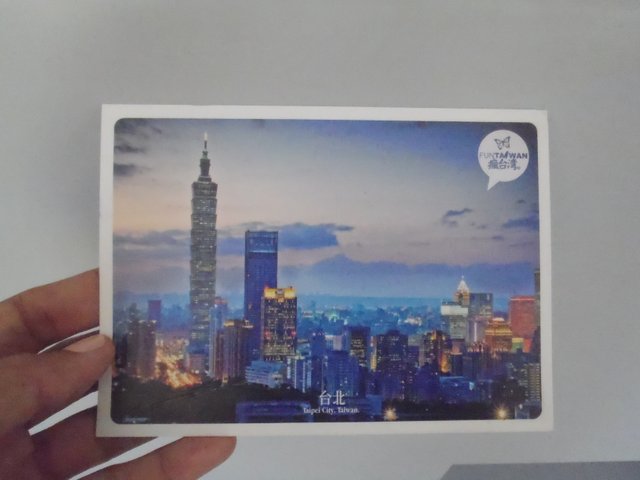 She doesn't speak Spanish I don't speak Mandarin, but we can both write and understand each other through English, it's amazing how technology can unite people, a postcard serves to connect Taiwan with Venezuela for one purpose, to create a social bond.
Ella no habla español yo no hablo mandarín, pero ambas podemos escribir y entendernos a través del ingles, es impresionante como la tecnología puede unir a las personas, una postal sirve para conectar a Taiwán con Venezuela en un solo propósito, crear un lazo social.
Something as simple as a postcard and its message I am glad the day, I felt so many feelings to have it in my hands that made me reflect.
Algo tan sencillo como una postal y su mensaje me alegro el día, sentí tantos sentimientos al tenerla en mis manos que me hizo reflexionar.
How many hands has this postcard passed through so that I could have it in mine? Thousands surely, from a local office it would pass to another central office from there to customs, then to a ship or an airplane, in this case, it was sent by airplane and it took an exact month to arrive, by ship it would have taken much longer. In Venezuela, I cross half the country passing through several states, four post offices, a whole human effort, machinery, cars, planes, energy, money, many things so that she and I could greet each other in a real and tangible way.
¿Por cuantas manos habrá pasado esta postal para que yo pudiera tenerla en las mías?, miles seguramente, desde una oficina local pasaría a otra central de allí a la aduana, luego a un barco o una avión, en este caso se envió en avión y tardo un mes exacto en llegar, en barco se hubiese tardado mucho mas. En Venezuela cruzo la mitad del país pasando por varios estados, cuatro oficinas postales, todo un esfuerzo humano, de maquinarias, carros, aviones, energía, dinero, muchas cosas para que ella y yo pudiéramos saludarnos de forma real y tangible.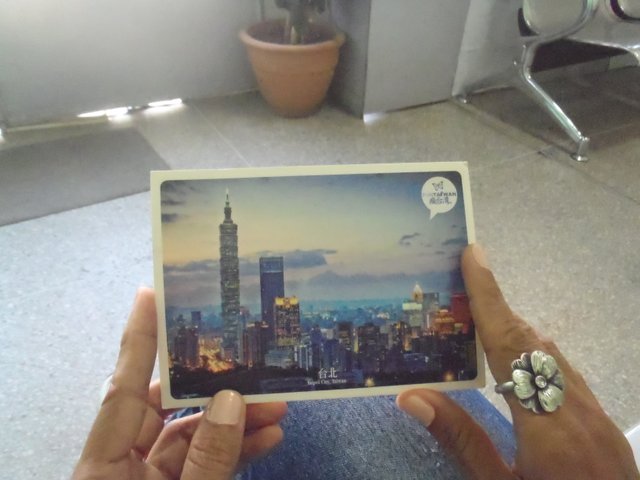 Thanks to all those beings that were involved and did their work, in conclusion I can tell you that the real does not surpass the virtual but one cannot exist without the other, to have in my hands that piece of cardboard and read handwritten words of someone so far away reminded me how important it is to touch, so the real cannot surpass the virtual so hug your loved ones, pet your pets, while the virtual make the miracle and Steemit does the work.
Gracias a todos esos seres que estuvieron involucrados e hicieron su trabajo, en conclusión le puedo decir que lo real no supera lo virtual pero una no puede existir sin la otra, tener en mis manos ese pedacito de cartón y leer palabras manuscritas de alguien tan lejano me recordó lo importante que es tocar, así que lo real no puede superar lo virtual por eso abracen a sus seres queridos, acaricien a sus mascotas, mientras los virtual hace el milagro y Steemit hace el trabajo.
I thank God for the experience, I thank Steemit for uniting the world, I thank
@livinguktaiwan
for incorporating me into your social experiment, a memory that I will always keep in my mind and heart.
Agradezco a Dios la experiencia, Gracias a Steemit por unir al mundo, Gracias a @livinguktaiwan por incorporarme en tu experimento social, un recuerdo que guardaré siempre en mi mente y corazón.
If you like my post share it, give me a vote and remember that everything is possible.
Si te gusto mi post compártelo, regálame un voto y recuerda que todo es posible.
post experiment here