The Tron Foundation made an official announcement.
Steemit and Tron are partnering up.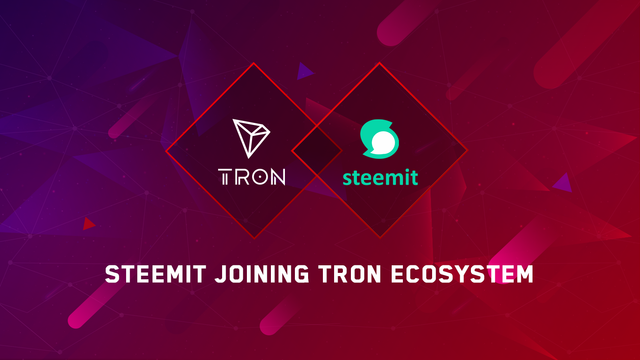 After months of speculation, it is now revealed. Steemit will be incorporated into the Tron ecosystem. As stated in the release, it is going to mean that each person holding STEEM will have a token swap for one based upon Tron.
Together, TRON Foundation and Steemit Inc. will look to create further value for their users and to augment their advancements in decentralized technologies, including moving old STEEM token to a new TRON based STEEM token, giveaways to the existing TRX users with the new TRON based STEEM token, as well as a new accelerator program towards the developer community.
https://medium.com/@TronFoundation/steemit-joining-tron-ecosystem-6ad66584d0b
This certainly will enhance the reach of Steem and its applications. It will also bring Steemians back in touch with DLive (remember them?).
Speculation was that this was going to take place. Now it has. Ned moving his tokens around gave many insight into what was about to occur.
It seems to be official now.
---
If you found this article informative, please give an upvote and resteem.
Image from article linked
Posted via Steemleo