If you are one of the blessed people who can hear, you will know that every day there are different sounds around us which we can hear with our ears.
We may take hearing as a given but many people can not hear and our ears must be looked after and kept healthy.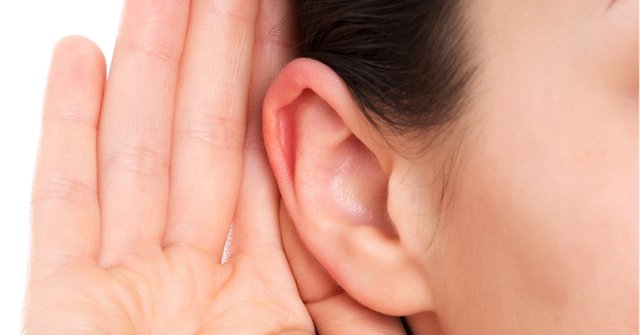 The ear consist of three parts and we only see the one part on the outside called the outer ear.  We also have the middle and the inner ear that we cannot see.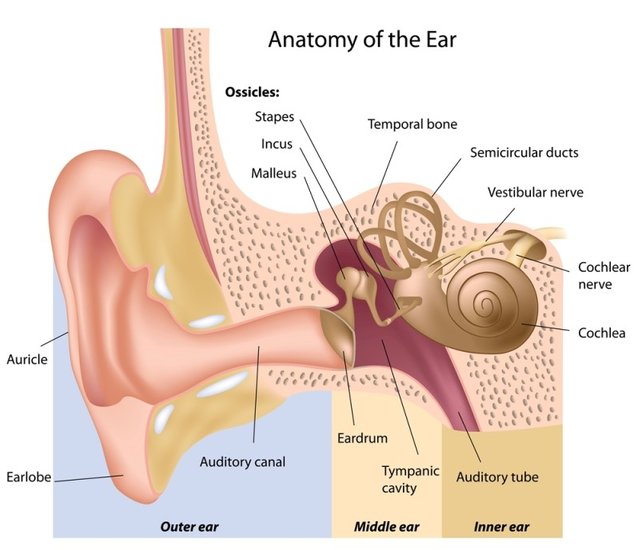 If you look at the sketch above you will see clearly out of which parts the ear consist.
What can cause damage to the eardrum?
The eardrum is a very important part of the ear, because it is this part that vibrates and will cause the little bones to vibrate which will then eventually be interpreted as sound by the brain.
It can happen that the eardrum gets hurt by getting a tear or a hole in it.  This can be very painful and can cause infection and even in extreme cases hearing loss.
There are different things that can cause damage to the eardrum, but a lot of people damage the eardrums by using cotton swabs.  This happen when you push the swab in too deep or you use a swab that is too big for a child's ear. (It is best to clean the ear with a wet cloth)
It can be quite scary to clean a baby's ears, but if you know how to do it you will quickly get the hang of it.  Watch the video for some tips.
There are also other thing that can damage the eardrums.  There can be an infection which causes a buildup behind the eardrum that can cause it to burst.
Usually the pressure inside the ear and on the outside will be the same, but if you suddenly change altitude like flying in an aeroplane or going up a mountain or scuba diving, it can cause the pressure to change too fast and harm the eardrum.
Loud noise can cause damage to the ear and even cause temporary hearing loss.
Children can play with small object and insert it into their ears and in return damage the eardrum.
How will I know that an eardrum is possibly damaged?
If your child have hurt or burst their eardrum it will usually lead to a lot of pain. It can also be accompanied by hearing loss or some blood or pus flowing from the ear.
The child can feel dizzy and throw up  and will complain about a ringing sound in their ears.
The good news is that most of the time the eardrum will heal by itself, but is is better to go and see the doctor just to make sure that the hearing loss is only temporary.  The doctor can also give you a pain reliever that will help with the pain and your child will be able to sleep.
It can happen that the eardrum does not heal by its own and in that case you will have to go and see an ear nose and throat doctor and an operation will have to be done.
You can read more information on the operation here.
How do I prevent a ruptured eardrum?
Prevention is always better than cure and to make sure that you do not end up with a child with a ruptured eardrum, you must take your child to the doctor if you see any sign of an ear infection.  
Teach your child not to stick things in his/her ears and you must rather show them to use a wet cloth to clean their ears.
If you have to take your kids on an aeroplane, give them some gum to chew to equalize the pressure in their ears.
If the child has a lot of earwax and it is causing pain or discomfort your can ask the doctor to help removing it or you can try some home remedies yourself.  Be careful if you need to warm anything that you do not make it too hot and burn the ear or your child.
We may take our ears for granted but it is important that we look after it and keep it healthy - teach your child from a young age to clean their ears often but also carefully.