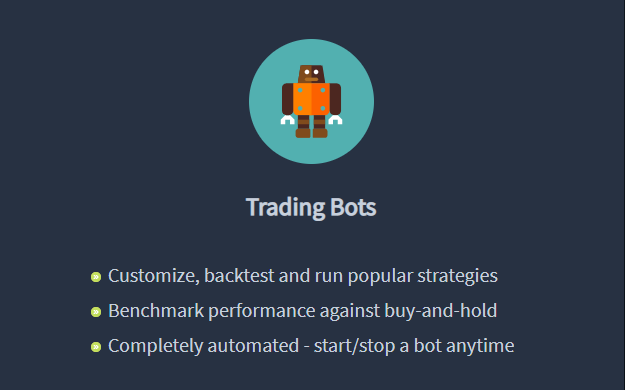 source
Back in the 2017/2018 Bitcoin (and altcoin) boom, I ran a Gunbot on both Bittrex and Poloniex for automated trading with altcoins. I used Kraken for buying and selling Bitcoin. But the Gunbot was pretty expensive to buy the program and I had to buy one for each exchange I used. It was also pretty complicated to set up and keep tweaking for optimum results.
Quadency is a platform that gives you access to both the current and historical market prices and also to trading APIs. Here are the exchanges that are currently supported by Quadency, with more scheduled to be added:
Bittrex
Binance
Bitfinex
Coinbase
Gemini
Kraken
KuCoin
Okex
Poloniex
With the real-time market and historical data available it makes it simple to view order books and trades and candlestick charts. You can then use this information to devise and test the strategies you come up for your automated trading.
For one price (not per exchange like I had to pay before) you can set your trade orders up across all the supported platforms. You have the ability to execute or cancel all the activity across the board with one action, as well as see all your accounts, balances, or trades.
To create your free account is very easy. I provided my name, my email address, and selected a password. I immediately received a verification email and received this welcome message: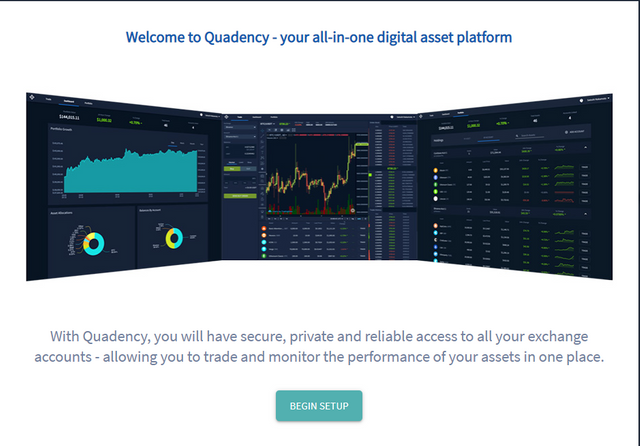 screenshot from my email
When I clicked the Begin Setup, I was taken to a screen with 4 steps:
(1) Welcome Aboard - with information about setting up and using 2FA for security and also a link to information on getting and using your API keys
(2) Choose Your Exchange - provided buttons for each of the exchanges supported, and also provided a box to suggest an exchange not already offered.
(3) Enter credentials - This is the screen where you enter the API key that you will generate on your selected exchange. Once you select an exchange (you must already have an account with that exchange and have 2FA enabled) it gives you step-by-step instruction on how to generate your API Key.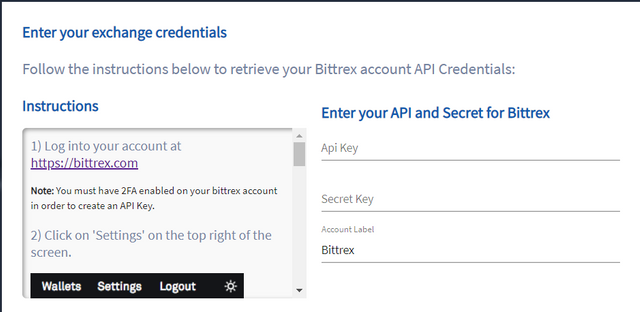 (4) Begin! And it took me straight to my Bittrex account information and provided several charts for my perusal. I picked one of them to show (a two year chart) which shows most of my previous activity in the 2017/2018 period when I was running that expensive Gunbot. Not much activity in neverending Bear market, and I stopped trading with the Gunbot.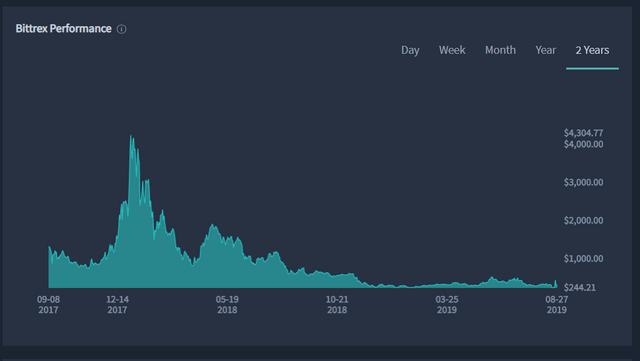 screenshot of my account
So now for the pricing - how much does this service cost? They have three plans.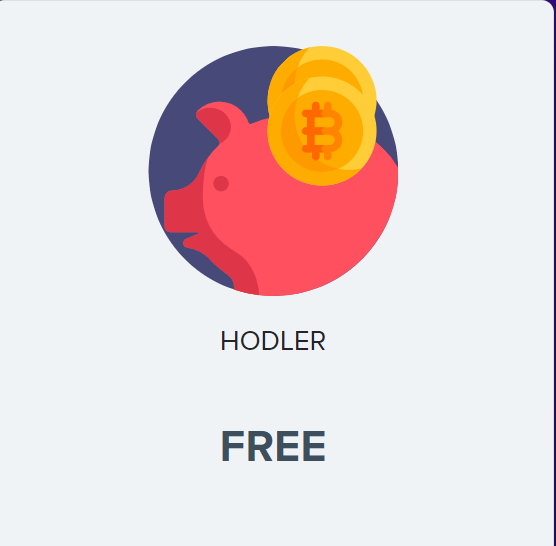 source
It's basically for Monitoring and Reporting. You get unlimited exchange accounts and wallet tracking plus some management tools for your orders and portfolios. You have a monthly trading limit of $1000 per month and you can perform 5 Backtests a day with automated trading - get you feet wet and see how it all works.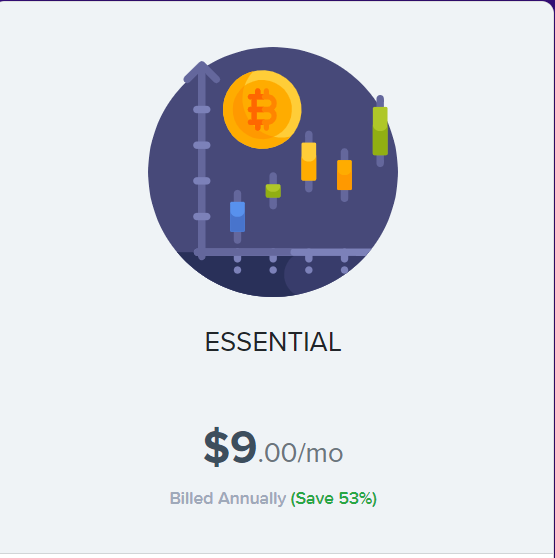 source
With this plan you get everything in the Hodler account plus Profit/Loss reporting and a Performance Dashboard. Your trading limit is upped to $20K per month, you get 50 Backtests per day, and you get 1 live bot.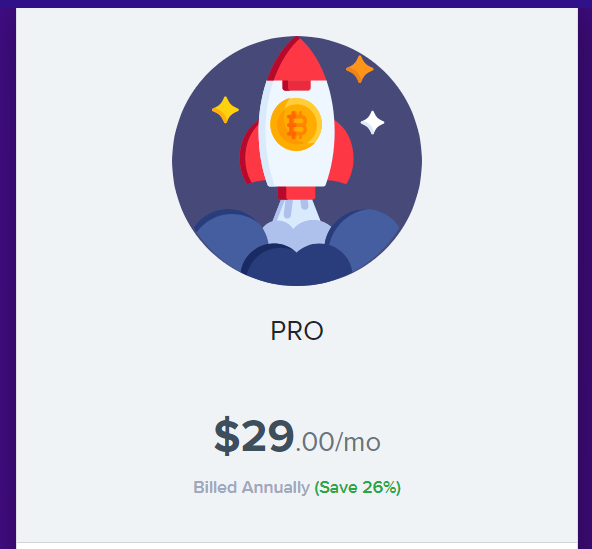 source
Again, everything in the first two plans, plus a lot more. Unlimited trading. A customizable trading screen, advanced order types, 200 Backtests a day, 10 live bots, PLUS the APIs and Market data!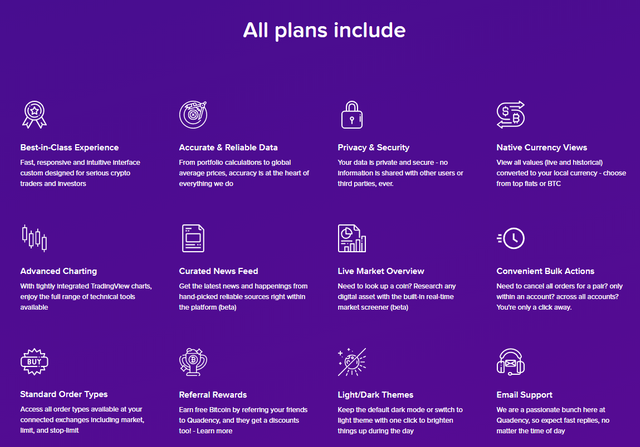 source
If you want to purchase a plan you can use crypto, Stripe, or Coinbase Commerce. You can cancel any time with no cancellation fee.
If you are interested in this platform you can receive a 25% discount by using my Referral Link.
And right now they are running a 14-day free trail for the PRO account! You create an account and just click the button for the free trial - a fantastic way to see what is available, how it works, and if it is something you can put to good use.

If you enjoy writing short fiction stories (less than 1,000 words) I'd love to have you join me on Narrative. Don't abandon STEEM - add Narrative and cross post your Steem content for more exposure. Here's a link directly to my page featuring Flash Fiction:
Get in on the ground floor and see what it's all about. If you have any questions, feel free to ask me in the comments.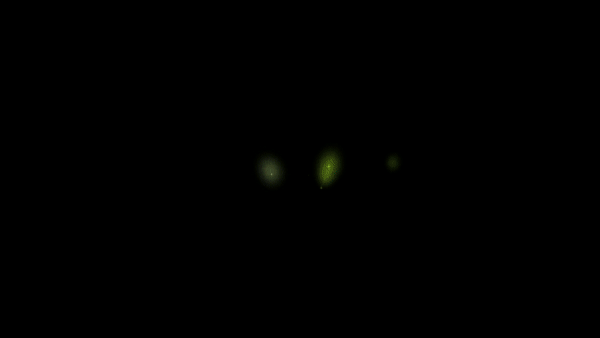 [credit@EdibleCthulhu]