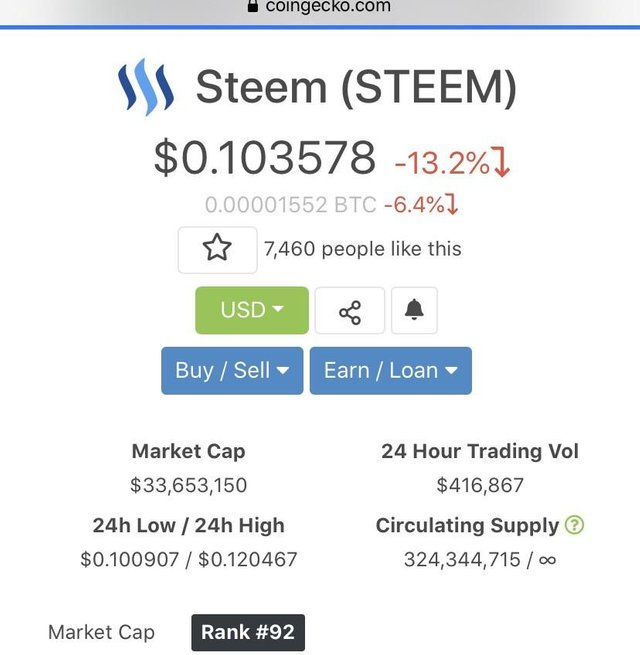 Evening what a productive Sunday.
So how's everyone's bag of crypto's you crying yet? I hope not. We have all seen this before the whining and the crying on all cryptocurrencys taking a bloodbath. But this time it seems as it's hitting harder. Ever since the rise and pump of 2017 Bitcoin and all alt coins have been going down hill with a couple of hybrid pumps and making it seem as it was going to run a fat bull run. But we all know it was all manipulation of the whales to jump in in cheaper crypto.
So I say to you Steem is low I mean $.10 cent low if you aren't buying Steem you must be a bit lost. 20,000 Steem/ Steem Power was close to $100k at one point. That same 20,000 SP is worth roughly $2,000 USD.
Do the math we all know crypto is going to go back up and mass adoption is upon us. So why not be a small whale on a sick blockchain.
---
Steem being ranked #92 means we need to market the shut out of Steem. We have the tools we have the Dapps we have the communities what we don't have is a solid plan to boost Steem to the top 10.