Hello Dear Friends,
Introducing WEKU and PAYEER Inter Conversion to Each Other.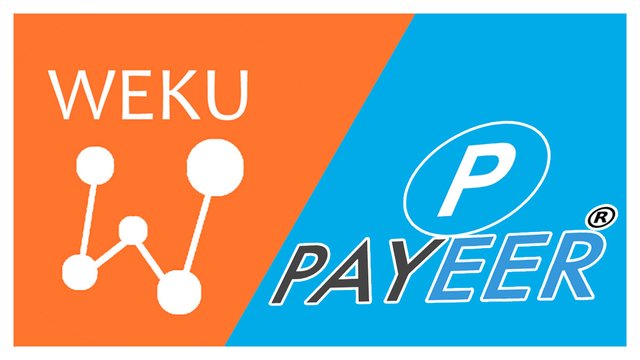 Today You can SELL Weku at 130 WEKU = 0.01 USD in PAYEER
Today You can Buy Weku at 50 WEKU = 0.01 USD in PAYEER

SELL WEKU to PAYEER
To sell WEKU to PAYEER Just Send WEKU to @cryptopaisa with Your Payeer Wallet in MEMO. You will Receive Your USD in Your Payeer WALLET. Like Below.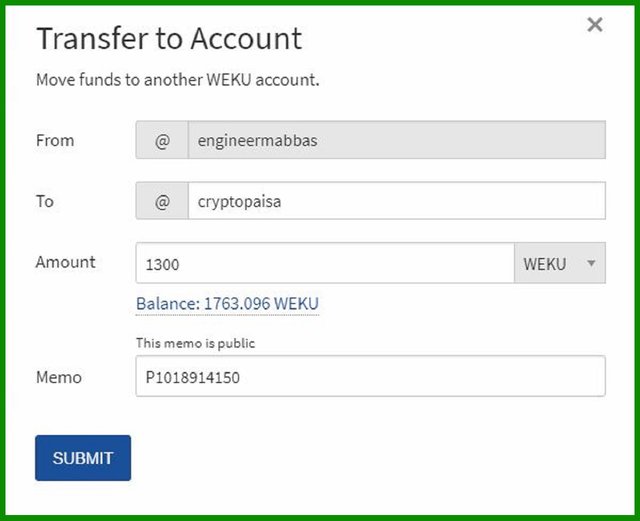 Buy WEKU with PAYEER
To buy WEKU with PAYEER. Just Send Payeer USD to P33088435 with Your WEKU Username in COMMENT Section of Processing Transaction. You will Receive WEKU in Your WALLET. Just Make Sure we Have WEKU Available Here Before Sending Money. Transaction Example Below.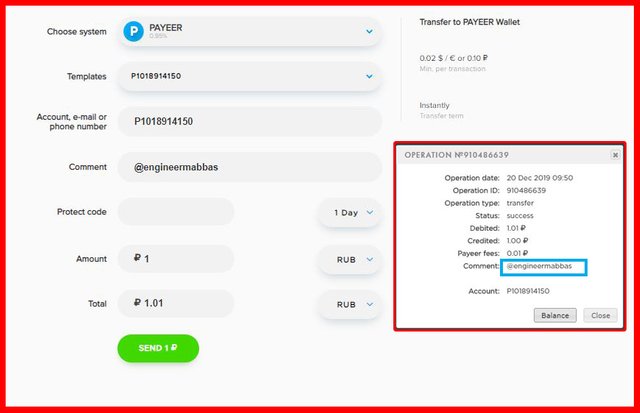 THANKS
and
If You want to Earn Money with or Without Investment. Then SIGNUP Here and Here. IF You Have Other Crypto and want to Convert to Other Crypto or Payeer etc Instantly Then Use This SITE. IF You Have No Payeer Wallet SignUP Here. For Buying or Selling Crypto in Pakintan Use This SITE
OR
WhatsApp +923473965654