A quick update and reminder to all, it's either do it or don't. I've noticed many tribes already take things into their own hand. Some already started to exchange votes by burning their own coins, which is not a bad thing. But still, if that's the case, what does it make any difference then selling vote via Steem directly? I don't really want to know and I don't want to argue anymore. The more I trying to fight, the worst I'll feel later if things going the other side. To me, I will not buy anymore these tokens after first gotten a pretty bad screwed up by #ufm initial token sale.
Stake'em all
Anyway, here's a few things I do to up keep my account. If you're interested in managing the similar way, I think it may shorten your time of fiddling with all those tokens. Mind you, there are tons of tokens out there. If you're active enough, I beleive the amount of token type existed in your steem-engine wallet could exceed the number of rice in a rice bowl!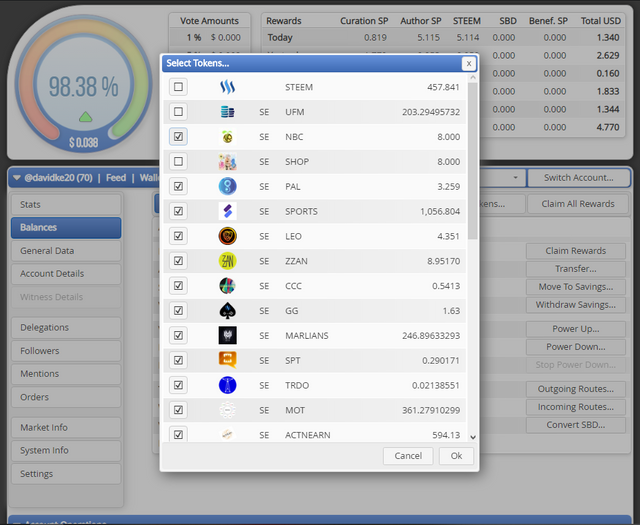 It's very easy to do one click stake all by going to steemworld.org/@username and you'll be able to see all your available tokens. Navigate yourself to Balances, click on Stake Token, and you'll be able to see which tokens are available for staking. Simply uncheck the left boxes. In this case, because I don't play steemmonsters, it will be easier that I do not stake it. Note that I have 203 UFM, which I previously promised I will burn them. It still pending a part of the staked token, and I will send them all to NULL as soon as they're ready.


Sell'em all
Now, it is possible because @ericet from #cn community made us a convenient tool by selling all the tokens at market offer price! You may not make much profit out of it, but since you don't wanna manage it anymore, I'm sure you have no idea about the value of your token. So, why bothered if you're not going to hodl them, might as well just sell them. Navigate to https://ericet.github.io/cleanMyTokens/ and you'll be able to use the one click option to sell all tokens at the same time.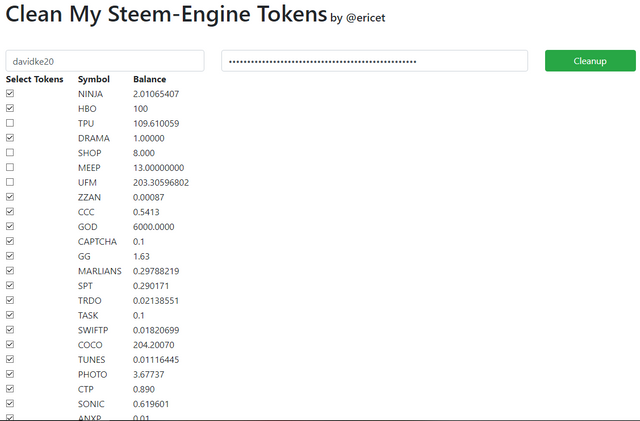 Same as the above, all you gotta do is uncheck the boxes where you do not wish to sell. Some of these coin required to hodl liquid, #shop coin for example, if it's being staked, then I will not be able to sell token out anymore. The previous experience was, I accidentally staked them all, and also the UFM that I'm supposed to send to burn, are all in again. So, I'm not repeating the same mistake again.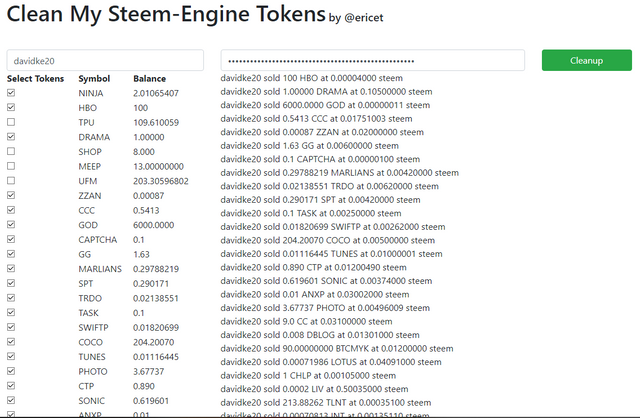 After unchecked all those "staying" tokens, put in Active key and all other tokens are gone in split second.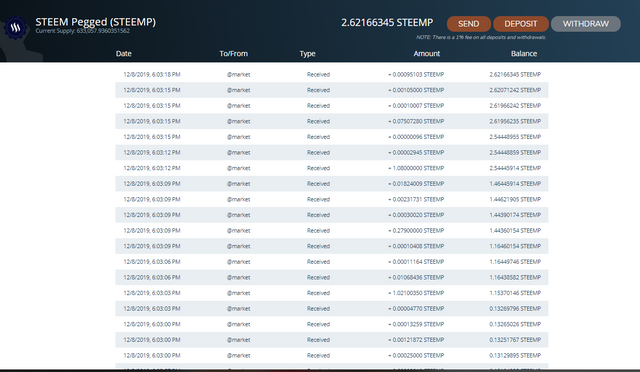 Here's all the SteemP came back to my wallet. I can use it to buy coins that I like. I have a decent amount of LEO, PAL, DBLOG already. Perhaps its a good time to buy in some BPC.
Claim'em all
Its a big hassle to login one after another tribe just to clean your token. Fear not, most of the condenser's builtin wallet already have an all in one claim function, just like #steemleo



Other than going into condenser's wallet, you can also use steemworld.org/@username to do one click claim all.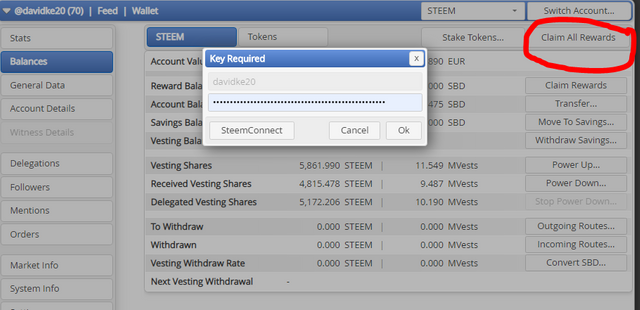 ---
Tokens, claim'em, use'm, sell'em. Like it or not, you'll somehow need to manage them. Manage them or they'll come back and manage you.