It's been pretty long I posted on the Steem blockchain right after my introductory blog. I think I wrote one of the logest ontroduction posts on this platform which was about a 13-minute read. It seemed I gave up about Steem especially when I knew about the price fall. But thanks to my referrer who still did a good follow-up and his last words were: "Pascal, it's a good time to invest on Steem. Come show your accounting prowess here!". Thank you @Uyobong for being a good man with loads of encpuragement. Thanks to @Tomlee for your roles too.
I think with this decision to invest on Steem, my presence will be more profound for scripture says "where a man;s treasure is, there his heart will also be". IN MY INTRODUCTION POST TO STEEM BLOCKCHAIN, i made a few points on what my blog will be filled with:
What do you Expect from Me as I join Steem?
Frank speeches/ Uncensored reports/ Freedom of Expressions
Breaking news
A share of my faith
Making friends and growing my knowledge web
Motivation from my life stories
I will always make reference to this from time to time to help guide my activities here. Howbeit, I forgot to mention that I WILL INVEST IN STEEM. I'm glad I finally saw the need to invest.
I HAVE MADE MY FIRST $30 INVESTMENT TO STEEM. I purchased 130 Steem and I have deposited 70 STEEM to Steem-engine.
I wish to invest in SPORTS, MARLIANS, LEO because I simply love Sports, I also love freedom that @marlians give. @Steem.leo will be the basis for the investment.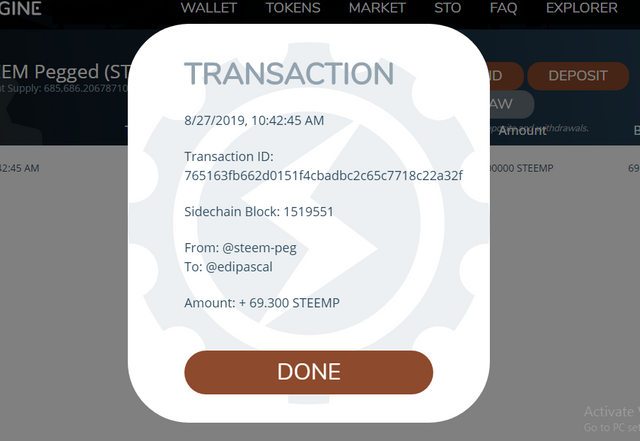 Final Words
Anything worth doing is worth doing well. I hope you have a great day!
I am @Edipascal