I think one of the strengths that BTC has is it's always a base pair on exchanges. It's also what, in my opinion, helps to keep Ethereum as the crypto with the second highest market cap as it's usually a base pair as well on most exchanges.
With the creation of Steem-Engine and the continual development of SMTs will help drive the demand of Steem since it will be the past pair for all those new tokens that are created. It would even be nice to see other exchanges adding these tokens and Steem as a base pair on their exchange. I think the Steem Leo Dex is just the beginning.
Coal on Runescape
This is what helped me make so much money on Runescape. You see once you got above Iron in smithing, it required you to combine some amount of coal to take the ore and turn it into a bar. To create the most valuable bar Runite, it required 8 coal.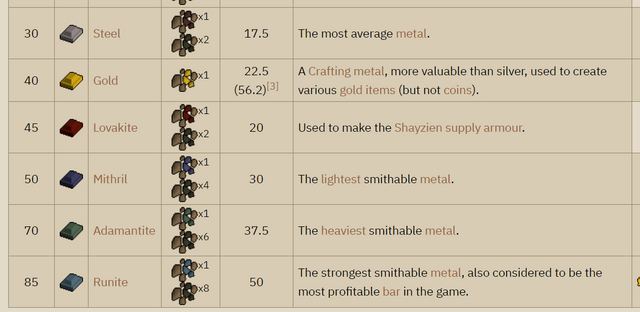 Old School Runescape Wiki
This created quite the demand for coal, that was relatively hard to mine and took a while for the ore to replenish making it somewhat rare.
I wanted a better pickaxe and soon figured out that people were constantly looking to buy coal in the cities to smith into whatever bar they were wanting to make, so it was pretty profitable for me to mine coal and then sell it until I had enough gold to buy whatever pickaxe upgrade I was wanting to buy.
After a while of doing this I figured out I could sell coal pretty easily for 30 gold apiece, so when I saw someone wanting to buy for 20 or 25 gold a piece I would just wait or transfer to a different server. Eventually, this got me thinking if people are asking to buy for 20 or 25 gold a piece for coal was anyone actually selling for that price.
I decided to spend some time and use some of my money I made from selling coal to sit in the city for a few minutes when I needed a break from mining to see if I could buy coal for cheap to resell it at some point. It wasn't long where I figured out I could buy some coal for 20 - 25 gold apiece hold on to it for a bit or transfer servers and then sell it for 30 - 35 apiece to someone else.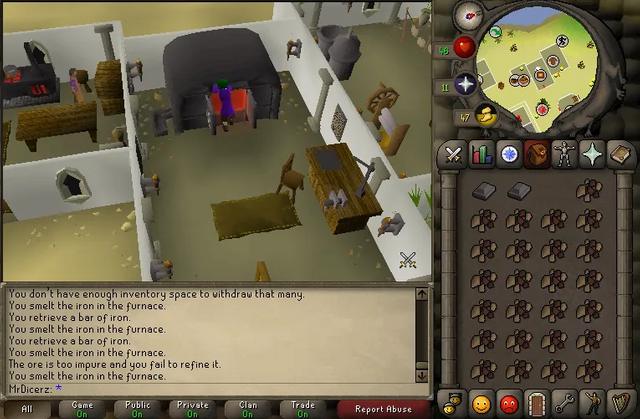 Source
It wasn't long until the only reason I was still mining was to kill time between my sales and gain some mining experience as I could usually buy more coal then people had for sale and I could sell more coal then people could afford to buy because I had millions of both.
Coal being that "base pair" on the game always had people who were buying and selling and even though it wasn't the most expensive ore in the game to buy and sell, it was the most profitable for me to buy and sell.
Steem as the Base Pair
I think this will have the same effect on Steem on the market. It may not be the most costly to crypto to buy and sell, but for those who know the market, it could be the most profitable, especially for those that will be able to understand the market.
For those who are patient, they will be able to slowly accumulate Steem at prices they know are good. Then someone might see an SMT they want to buy and decide they need a lot or a little Steem to buy it and I can be that person to provide quick access to Steem for a premium.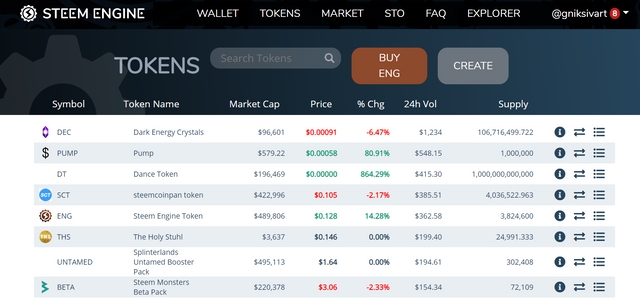 Source
Until there is an opportunity for people to use fiat or even Bitcoin to directly by SMTs or Steem Engine tokens, it will always help to drive people to be buying and selling Steem which will allow profits to be made for people who can see the opportunities that present themselves either for the short or the long term.
What Other Opportunities
That's just one way I think SMTs will and already do help to create value for Steem. What are some ways that you think SMTs will or won't help create value for Steem?